Tooth troubles got you down? One of the first calls you should make is to a dentist.
There are more than 200,000 dentists operating through the U.S. at this time. As a result, you should be able to find at least a few great options within your immediate area.
From there, your dentist may tell you that you need to see a prosthodontist if you have a serious problem with one or more of your teeth. They're going to be able to extend the services that you need.
So, what is a prosthodontist? What does a prosthodontist do? And what are your prosthodontist costs going to be?
Those are just a few of the questions that we're going to answer for you today. Our goal is to help you figure out if booking an appointment with the top prosthodontist can benefit you.
Here is everything you need to know about prosthodontists.
What Is a Prosthodontist?
Before we get into talking about what prosthodontists do and how much it's going to cost you to see one, we need to answer one simple question: "What is a prosthodontist?" We'll keep things simple while we do it.
A prosthodontist is basically a dentist who helps people with more complicated dental and facial problems. While most dentists can help you with things like routine cleanings and cavity fillings, prosthodontists specialize in helping you with more complicated dental procedures.
As an example, you're not going to go to your dentist to have something like an All On 4 dental implant procedure. It would be entirely too time-consuming for them, and it would limit their ability to see other patients.
Instead, you would schedule a trip to see a prosthodontist. They'll be able to provide you with dental implant procedures and other types of procedures that might require more time and attention from a specialty dentist.
What Does a Prosthodontist Do?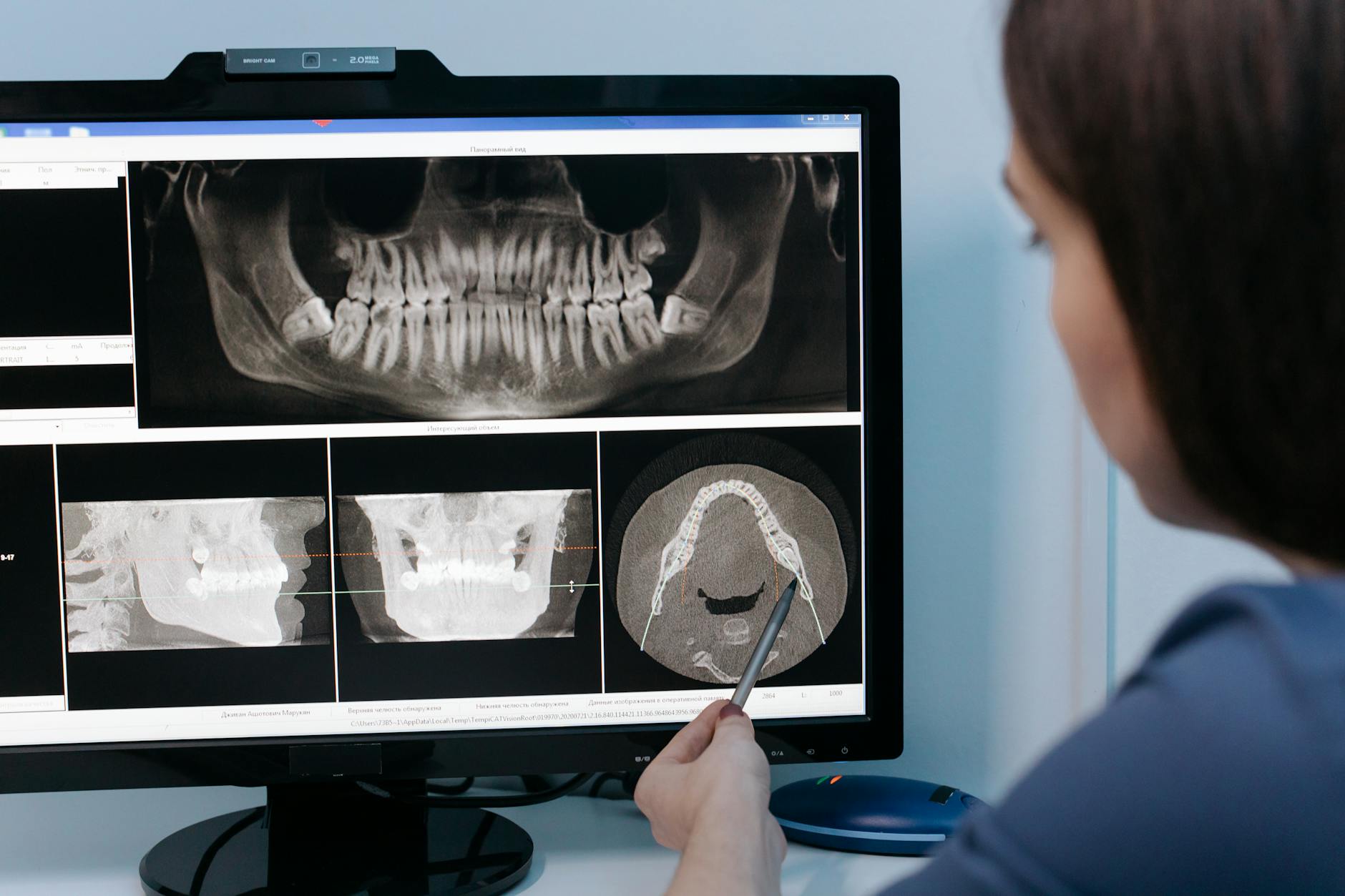 We just broke down the role of a prosthodontist in very simple terms for you by explaining what sets them apart from regular dentists. But now, we're going to go a little bit more in-depth with it so that you know exactly what they do day in and day out.
Dental implants take up a lot of a prosthodontist's time—and for good reason. There are about 3 million Americans who have implants right now, and there are about 500,000 people who have implants placed in their mouths each year. This has created a huge need for prosthodontists who can handle putting dental implants into place.
But you can also call on the average prosthodontist for more than just dental implants. Additionally, they can lend a helping hand with:
Crowns

Bridges

Dentures

Jaw disorders

And so much more
There are even a whole lot of prosthodontists who have started to dabble in cosmetic dentistry in recent years. Studies have shown that about 50% of Americans are unhappy with the appearance of their teeth, which is an area in which prosthodontists can help. They can rework their smiles so that they're able to feel more self-confident as they move forward in their lives.
If you believe that you might be able to benefit from seeing a prosthodontist for any reason, you shouldn't be shy about making an appointment with one. These days, prosthodontists can do so much to assist people with their oral health.
How Does a Person Become a Prosthodontist?
As you can probably imagine, it's not easy to become a prosthodontist. Becoming a prosthodontist can actually make becoming a dentist look easy by comparison!
But this could help to put your mind at ease whenever you're having your teeth looked at by a prosthodontist. You'll feel good knowing that they're on the job.
In order to become a prosthodontist, a person has to work their way through the following steps:
Obtain a bachelor's degree from an accredited college or university

Head off to dental school

Pass the National Board Dental Examinations in order to become either a licensed Doctor of Medicine in Dentistry (DMD) or a licensed Doctor of Dental Surgery (DDS)

Sign up for 3 additional years of school through an ADA-accredited prosthodontic graduate program

Pass an American Board of Prosthodontics certification exam
If you ever have to see a prosthodontist for any reason, you should check to make sure that they've gone through each and every step that we just listed. It'll guarantee that you're in good hands when you're having dental work done by them.
What Are Some Reasons You Might See a Prosthodontist?
Not everyone is going to have to arrange to see a prosthodontist throughout the course of their life. It's why so many people don't know the answer to the question, "What is a prosthodontist?"
But there are quite a few reasons why you might need to see a prosthodontist at some point. It's important for you to know these reasons so that you're not surprised when your dentist recommends that you go and see a prosthodontist.
You might need to schedule an appointment with a prosthodontist if:
You were involved in an accident that did damage to one or more of your teeth

You've lost one or more of your teeth and want to put in dental implants to replace them

You have a congenital condition that has taken a toll on your teeth

You don't like the way that your teeth look

You need to have your teeth and/or mouth reconstructed following a fight with oral cancer

You've been diagnosed with temporomandibular joint (TMJ) syndrome and have issues with chewing, sleeping, and yawning
If you happen to fall into any of the categories that we just mentioned, you may want to get a prosthodontist on the phone and ask them if they can help you. They will be able to assist you more than a regular dentist can in many cases.
What Is the Best Way to Find a Top Prosthodontist?
Do you feel as though you could benefit from booking an appointment with a prosthodontist in your area? If so, then you're going to need to know how to go about doing it before you link up with a prosthodontist.
Better yet, you're going to need to know how to track down the top prosthodontist in your city or town. The last thing you want to do is trust the wrong prosthodontist and end up having shoddy work done to your teeth.
The best way to find a top prosthodontist in your area is typically by talking to your own dentist about who you should trust. As long as you trust their opinions, they should be able to steer you in the right direction so that you end up with the best prosthodontist on your side.
However, if you don't have a dentist you know you can trust in your corner, there are also other ways to find a top prosthodontist. You can take these steps to locate one:
Google "prosthodontists near me" to see what your immediate options are

Visit the websites for each prosthodontist in your area to learn more about them

Read online reviews for prosthodontists to see what they're all about

Interview several different prosthodontists to learn which ones you like the most

Schedule an appointment with the prosthodontist that you like best
Taking these steps is going to call for you to put some time and effort into doing it. But it'll be well worth it in the end when you have a great prosthodontist working on your teeth.
What Should You Expect During a Prosthodontist Appointment?
Finding a great prosthodontist will ensure that you end up having the right procedures done to correct whatever issues you might be having with your teeth. But even still, you're likely going to feel anxious when you're heading to your first appointment.
With this in mind, you should try to get a feel for what you can expect before you arrive for your initial appointment with a prosthodontist. It's going to be a little bit different than seeing a regular dentist.
Here is how you can expect your first appointment with a prosthodontist to play out:
They'll start by asking you about your dental history and seeing what specifically is going on with your teeth right now

They'll listen to any concerns that you might have about the dental issues you're experiencing

They'll examine your teeth to see what seems to be going on with them

They'll take a look at your gums, tongue, and other areas of your mouth to figure out what problems you're having
Once your prosthodontist has done each of these things, they'll have you sit up so that they can give their expert opinion on what's happening. They'll walk you through the procedure—or in some cases, procedures—that they would recommend to you based on everything you've told them and everything they've seen in your mouth.
You'll then be able to either book the procedure or procedures that they mentioned or seek a second opinion from another prosthodontist if you want. Whatever the case, you should feel better about your situation after seeing a prosthodontist and know what kind of condition your teeth are in.
How Much Does It Cost to See a Prosthodontist?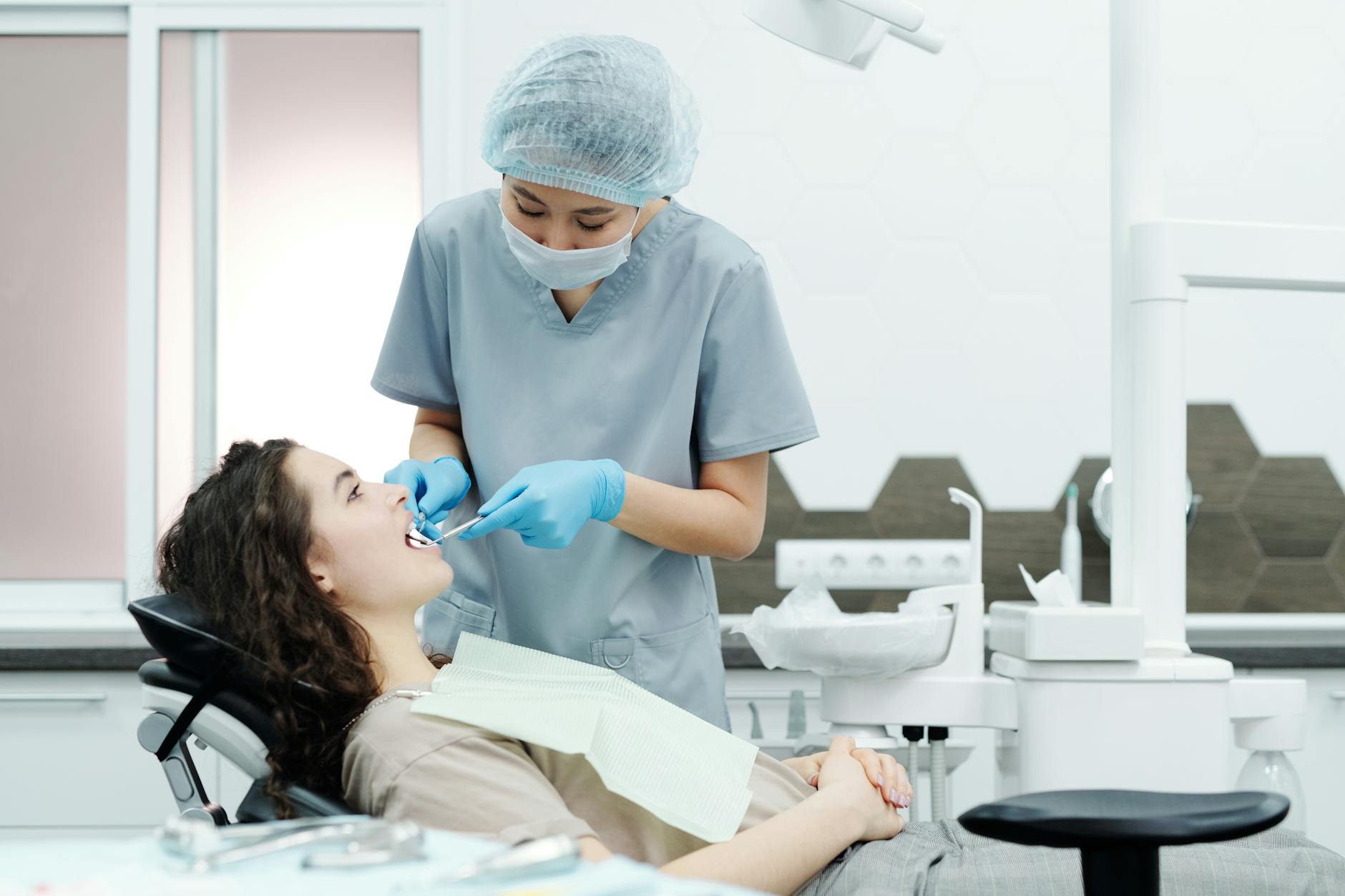 At this point, you should know the answer to the question, "What is a prosthodontist?" You should also know how to answer the question, "What does a prosthodontist do?"
But there is probably still one more question swirling around in your head: "How much does it cost to see a prosthodontist?" The answer is…well, it all depends!
Your prosthodontist costs are going to be based on a handful of different things. It's why it's difficult for us to sit here and give you a definitive number.
If you need to have, say, a dental implant put in, you're going to be looking at paying at least $2,500 on average for one. But even then, there are some prosthodontists that will charge you a lot less or a lot more than that. It means you shouldn't be surprised if your prosthodontist costs come in at higher or lower than that for a dental implant.
Here are some factors that'll determine your prosthodontist costs:
The prosthodontist that you choose to see

The actual dental procedure that you need to have done

The amount of time it takes a prosthodontist to work on your teeth

The efforts that you put in to make sure procedures go according to plan

The financing options you have to pay for procedures
The only surefire way to figure out what a procedure is done by a prosthodontist is going to cost you is by speaking with a specific prosthodontist. They should be able to walk you through the costs that you're going to face when having work performed by them.
Talk to Your Dentist About Seeing a Prosthodontist Soon
Now that you know the answer to the question, "What is a prosthodontist?", you might want to consider going to see a prosthodontist soon. They can prevent you from having to live your day-to-day life with dental issues.
To start, you should speak with your regular dentist about which prosthodontist they would suggest that you use. You should also do some digging around on your own to find out which prosthodontists in your area seem to be the best of the bunch.
That should provide you with all the information you'll need to pick the prosthodontist that you like the most. It should also put you on the fast path to putting your dental problems in the past.
Seeing a prosthodontist is just one way to improve your health as a whole. Want to discover some other ways to do it? Check out the articles on our blog to learn about them.