Recently updated on October 25th, 2022 at 11:02 am
We all know that when it comes to home improvement, there are a number of factors that have to be considered. What materials should you choose? How much time and money will it take? How will our climate help or hinder the viability of these materials?
The answer is the most affordable, low-maintenance, and eco-friendly option, bamboo fencing. Natural grass offers countless benefits without sacrificing any aesthetic beauty. Let's ensure a healthy and stable future with bamboo. Here are some of the benefits of bamboo fencing. 
1. Bamboo fencing is environmentally friendly
Bamboo is a versatile and sustainable material that can be used for many purposes. It's often used for fencing because it is an environmentally friendly option. Bamboo fences have a natural look that blends well with the surrounding environment, making them ideal for people who want to keep their property looking natural. Thus, using bamboo in place of other materials saves the environment in either way possible. 
2. Bamboo fencing is an affordable alternative
Bamboo fencing is an alternative to traditional fencing that is both affordable and sustainable. It does not require the use of toxic materials, and it can be grown at a much faster rate than most other kinds of wood. Bamboo is strong, durable, and sustainable, making it an excellent alternative to traditional fencing.
It requires no toxic chemicals or treatments and grows at a pace much faster than other woods. Hence everyone can afford it. Bamboo fences are also aesthetically pleasing, which makes them perfect for people who want to enhance the look of their property without using more expensive materials like stone or brick. 
3. Bamboo fencing lasts longer
Bamboo is a strong, sustainable material that can be used for fencing. It is also cheaper than traditional materials like wood or metal. With the right care, a bamboo fence can last up to 15 years. Bamboo fences are a great option because they are more affordable than other materials, and they last longer. They also blend in well with their surroundings, which can help with privacy if you live in an area where neighbors are close together.
4. Bamboo fencing is incredibly flexible
Bamboo is a natural and sustainable material that can be used in many different ways. It can be used to make furniture, flooring, and even fencing. A lot of people are drawn to bamboo because it is incredibly versatile and sustainable. Bamboo fencing is one example of this because it doesn't require any maintenance or special treatment. Bamboo fences are strong and durable, but they are also flexible enough to withstand heavy winds. This type of fencing is flexible, and this also means the homeowner has a lot of freedom when it comes to designing the fence.
5. Bamboo fencing comes in a range of colors and style
Bamboo fencing comes in a range of different colors. Bamboo is also available in different styles, some of which are more popular than others. The most common colors for bamboo fencing are brown and green, but they can also come in yellow, pink, black, and white. A style of bamboo fencing is metal. This type of bamboo fencing has a distinct appearance from other types. Metal fencing can be found in a range of different colors, including gold and silver.
6. Bamboo fencing is easy to install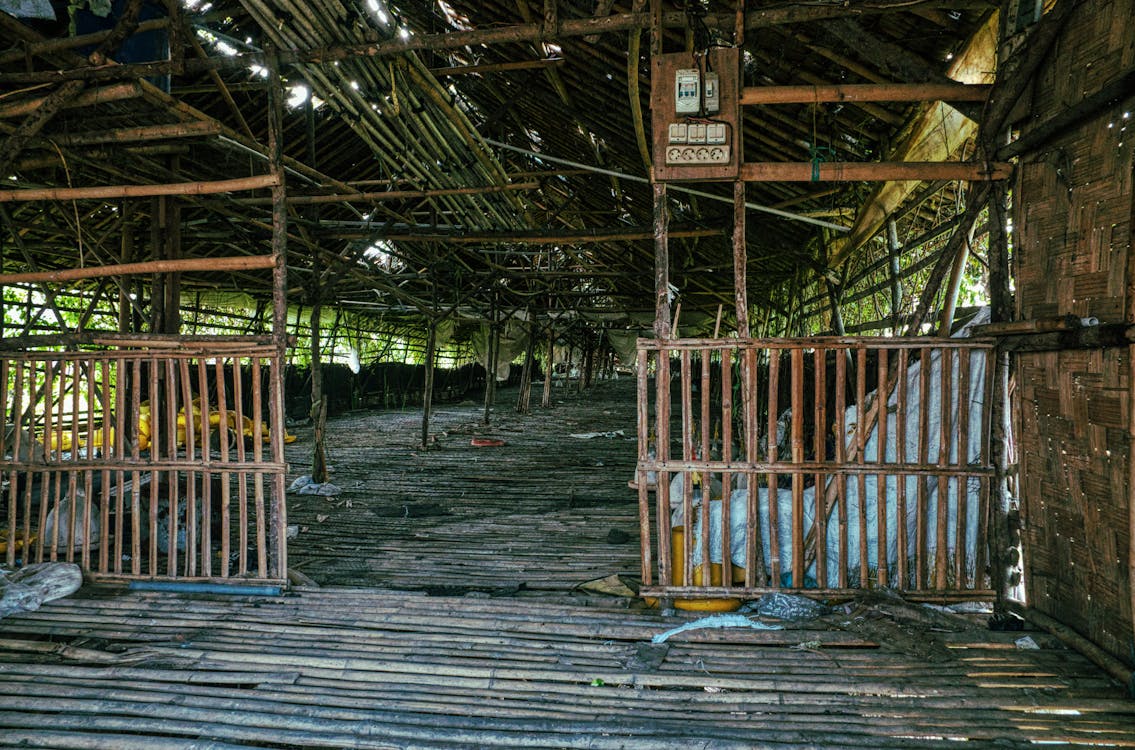 Bamboo is a renewable resource that is easy to install and maintain. It has a natural look and feel, which makes it an attractive choice for fencing. The bamboo plant can grow up to 3 feet per day and can be harvested every 3-5 years. This means that bamboo fencing can be installed quickly, without the need for long-term maintenance or repairs. Bamboo fencing is often used in tropical climates, where it provides excellent shade from the sun while also keeping homes cool during the hot summer months.
Conclusion
Many of us were lucky enough to grow up in a home with a backyard and loved being able to play outside whenever we wanted. Now, many families are living in an apartment and don't have the luxury of space for a garden or playground for their children to enjoy. That's why bamboo fencing has become such an everyday must-have.