Since the average kitchen renovations will cost anywhere between $12,567 and $34,962, it's important that you get the most bang for your buck. Selecting the right flooring is an important part of this because you want something aesthetically pleasing, durable, and long-lasting.
But what is the best flooring for a kitchen? Read on to get a clearer idea of your options!
Common Kitchen Flooring Options
Porcelain tile is one of the most common flooring options for a kitchen. They come in a wide variety of colors from white to gray and can be purchased in multiple shapes and sizes. Whether you want rectangular tiles with floral accents or bold, plain hexagonal ones, there's a great flooring option out there for you.
Hardwood is a great choice for those who want to give their kitchen a more natural and timeless aesthetic. It goes immensely well with natural stone countertops and backsplashes. Contrary to popular belief, hardwood also can handle spills and foot traffic with some fairly easy maintenance- read more about this before your renovations!
Many homeowners choose laminate flooring because of these misconceptions. Since it's less expensive, they head straight for this alternative when they want the look of traditional hardwood, but it often backfires. Laminate can't stand up to spills and gets scratched coating extremely easily, so it doesn't last nearly as long as hardwood.
What Is the Best Flooring for a Kitchen?
You can determine the best flooring options in part by the process of elimination. Because laminate flooring gets destroyed quickly and easily, you can rule it out before any future considerations. Hardwood is definitely better.
From there, it's between porcelain tile and wood flooring. If we're honest, neither of these options is inherently better than the other. What you choose should entirely depend on your individual needs.
1. Pros and Cons of Tile
There are many advantages to porcelain tile flooring:
It's durable and won't scuff with heavy floor traffic

It's easy to maintain

It's a cost-effective alternative to hardwood

It comes in tons of different styles and shapes
However, there are also some downsides:
Heavy and difficult to install

Scratches and fades over time

Susceptible to chipping when heavy objects are dropped

Water can seep through the cracks which is why it's important to address any leaks promptly and check the HyPro plumbing glossary for a quick fix.

2. Advantages and Disadvantages of Hardwood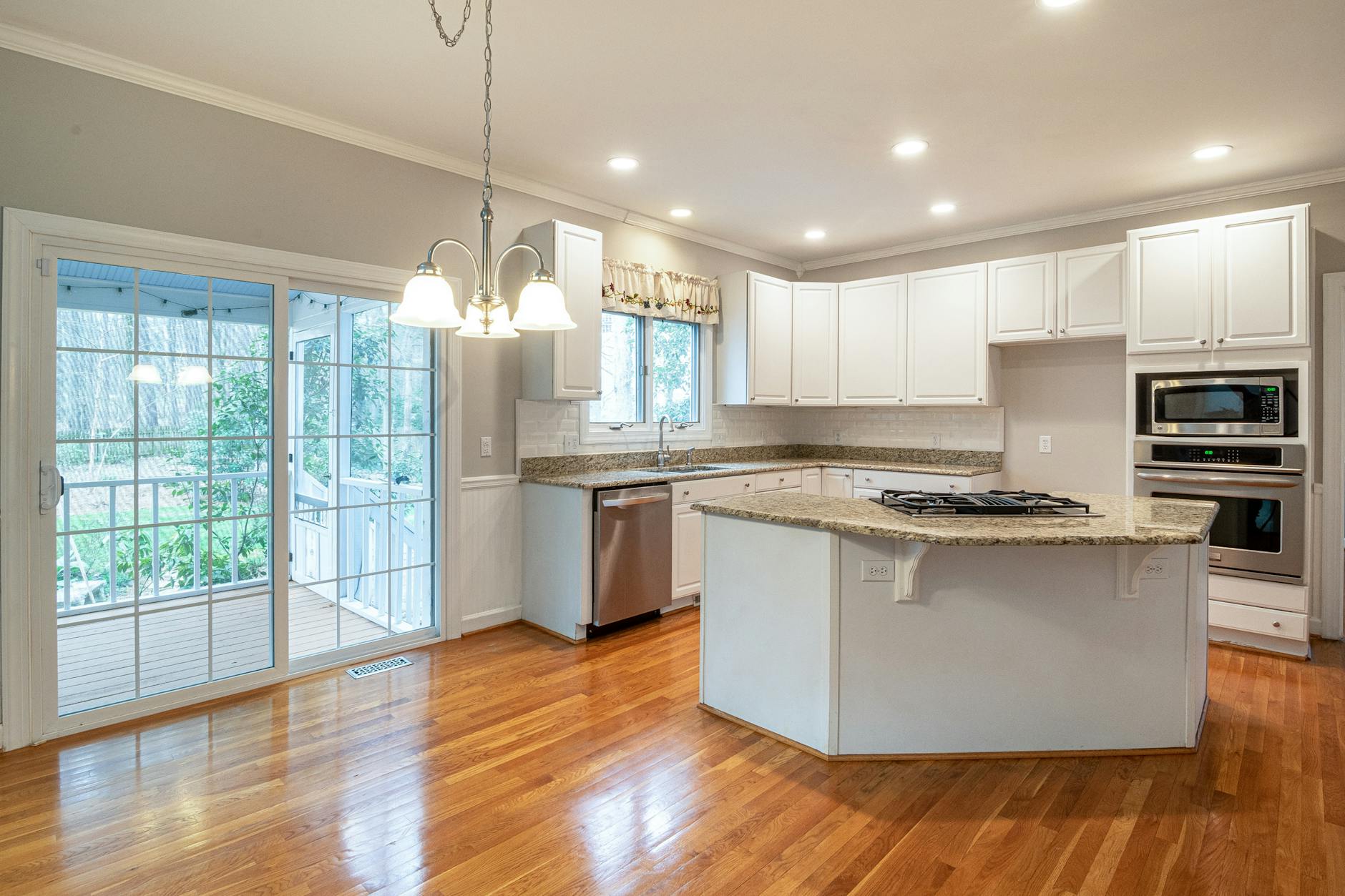 Here are some awesome things about hardwood:
You can choose from many types of wood

It's attractive and has a natural aesthetic

Maintenance is easier than it sounds

It can last a lifetime when taken care of properly
However, there are a few reasons it might not be right for you:
It's fairly expensive

It's just as difficult to install as tile is

It needs to be resealed every few years

It can stain if you fail to wipe up spills immediately
Begin Your Renovations Today
So, what is the best flooring for a kitchen?
Either tile or hardwood, depending on your individual needs!
Check out the 'lifestyle' tab on our home page for more tips and ideas for remodeling a kitchen. You'll find articles about countertops, accent walls, and maintaining your kitchen sink and other appliances. It's every homeowner's priority to ensure that their space is in great shape, so check it out.