Your home is your sanctuary, a place where you can relax and unwind after a long day. It's where you can be yourself without worrying about the prying eyes of others. Home is where you should feel safe and secure, which is why investing in privacy is essential. In today's fast-paced world, privacy has become a luxury that many people are willing to pay for. There's something incredibly comforting about knowing that you can close the door to the world and be in a space that's entirely your own.
The concept of home privacy might seem simple enough, but it's more than just closing the curtains or having a tall fence. It's about creating an environment that's conducive to relaxation, reflection, and rejuvenation. This means taking measures to ensure that your home is protected from unwarranted intrusion, both physically and digitally. As technology continues to advance, the need for privacy in residential spaces has become increasingly important.
The significance of privacy in today's world
Privacy is a fundamental human right, and its importance in today's society cannot be overstated. With the advent of the internet and the proliferation of social media platforms, it's easier than ever for personal information to be shared and disseminated without your consent. As a result, people are becoming increasingly concerned about their privacy and taking steps to protect it both online and offline.
In recent years, there has been a significant increase in the number of data breaches, identity theft cases, and cybercrimes. This has made people more aware of the importance of safeguarding their personal information and ensuring that their homes are secure from any unwanted intrusion. Home privacy is not only about protecting your personal belongings but also about preserving your peace of mind and mental well-being.
Benefits of investing in privacy for your home
Investing in privacy for your home comes with a plethora of benefits. For one, it allows you to maintain control over the information that you share with others, both online and offline. This can be particularly important in today's world, where oversharing personal details is the norm.
Additionally, a private home can lead to a healthier and more balanced lifestyle. When you have a space that is free from prying eyes and disturbances, you can fully focus on yourself, your family, and your hobbies. This can help to reduce stress levels, improve mental health, and foster a greater sense of well-being.
Lastly, investing in privacy can help to protect your assets and personal belongings. By taking steps to secure your home from potential intruders, you can significantly reduce the risk of theft, vandalism, and other property crimes. This can not only save you money in the long run but also provide you with the peace of mind that comes from knowing that your home is safe and secure.
Factors affecting privacy in residential spaces
There are several factors that can affect the level of privacy in residential spaces. One of the most significant factors is the location of your home. If you live in a densely populated urban area, it's likely that your neighbors are in close proximity, and privacy might be harder to come by. Conversely, those who live in rural areas or larger properties might find it easier to achieve a sense of seclusion and privacy.
The design and layout of your home can also impact the level of privacy that you experience. Homes with open floor plans and large windows might be more susceptible to prying eyes, while those with more enclosed spaces and smaller windows might offer more privacy.
Lastly, your personal preferences and lifestyle can influence the amount of privacy that you require. For instance, if you work from home or have a large family, you might need more privacy than someone who lives alone or spends most of their time outside of the home.
Different aspects of home privacy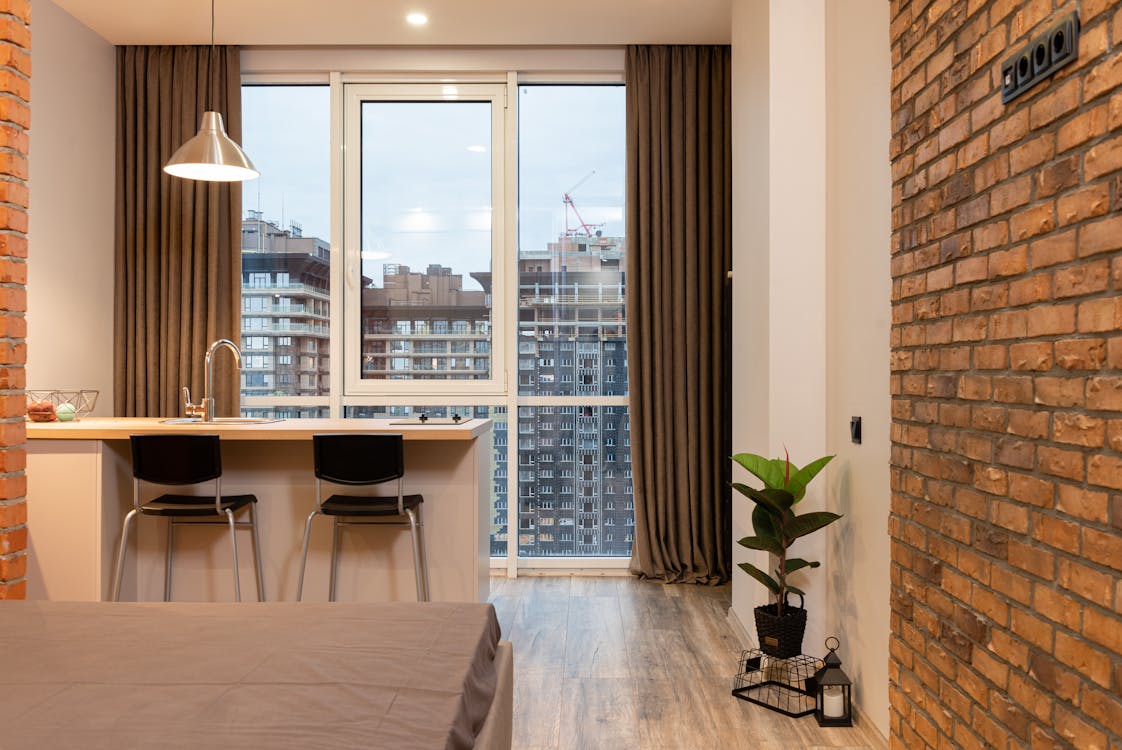 Home privacy can be broken down into several different aspects, each of which requires careful consideration and planning to ensure that your home is as secure and private as possible. These aspects include:
Physical privacy: This involves taking measures to prevent others from seeing or entering your property without permission. This can include installing fences, walls, or hedges around your property, using window treatments to block the view into your home, and securing all doors and windows with locks and other security measures.
Digital privacy: As technology continues to advance, protecting your digital privacy has become increasingly important. This includes using strong, unique passwords for all of your online accounts, enabling two-factor authentication, and investing in quality antivirus and firewall software to protect your devices from cyber threats.
Acoustic privacy: Sound can travel through walls and floors, making it difficult to maintain a sense of privacy in your home. Acoustic privacy can be improved by using soundproofing materials, installing thick carpets, and placing furniture strategically to absorb and block noise.
Tips for enhancing privacy in your home
There are several steps that you can take to enhance the privacy in your home, including:
Install window treatments: Curtains, blinds, and window films can all work effectively to block out the view into your home, providing you with greater privacy.
Plant trees and hedges: Planting trees and hedges around your property can serve as a natural barrier, blocking the view from neighboring homes and creating a more secluded, private environment.
Use privacy screens: Privacy screens can be used both indoors and outdoors to divide spaces and create private areas within your home.
Utilize smart home technology: Smart home devices like security cameras, doorbells, and alarm systems can help to enhance the security and privacy of your home.
Be mindful of your digital footprint: Be cautious about the personal information that you share online and take steps to protect your digital privacy by using strong passwords and security measures.
Why use Window Films
Window films or bathroom window privacy films, for example, are an excellent option for those looking to increase the privacy of their home without sacrificing natural light or obstructing the view. These films are typically made from a thin, adhesive material that can be applied to the interior surface of your windows. They work by reflecting or absorbing sunlight, making it difficult for people outside to see into your home.
In addition to providing privacy, window films can also help to reduce glare, block harmful UV rays, and improve energy efficiency by reflecting heat in the summer and retaining heat in the winter. They are available in a variety of styles, colors, and opacity levels, allowing you to choose the perfect film to suit your needs and aesthetic preferences.
Balancing Privacy with Aesthetics and Functionality
When investing in privacy for your home, it's crucial to strike the right balance between aesthetics, functionality, and privacy. While it's essential to create a sense of seclusion and safety, you don't want to turn your home into a fortress or compromise its visual appeal.
To achieve this balance, consider using a combination of privacy-enhancing measures that work together to create a cohesive and visually appealing design. For example, rather than installing a tall, imposing fence around your property, consider planting a mix of trees, hedges, and shrubs that provide privacy while also adding natural beauty to your outdoor space.
Similarly, when choosing window treatments, look for options that complement the overall design of your home while effectively blocking the view from the outside. This might include using sheer curtains in combination with blinds or window films to create a layered, visually interesting effect.
The value of

Privacy

investment for homeowners
In today's world, privacy is more important than ever before. Investing in privacy for your home not only protects your personal information and belongings but also contributes to a healthier, happier, and more balanced lifestyle. By taking steps to enhance the privacy of your residential space, you can enjoy the peace of mind that comes from knowing that your home is a true sanctuary, free from prying eyes and unwanted intrusions.