Although Americans make up a relatively small percentage of the UAE's foreign population, most people moving from the US live in Dubai and not in other emirates. Due to the cosmopolitan nature of the city, you will definitely find familiar brands from your homeland. And to make life in the new city easy and convenient, entrust the selection of housing to licensed real estate agencies in Dubai. 
1. Educational institutions for American immigrants in Dubai
There are many American schools in Dubai with excellent reputations. Emirate schools offer international study programs, including IB programs. Regardless of the preferred curriculum or the chosen age group, places in the best schools in Dubai are often filled quickly. If you have a school-age child and you want to move to Dubai, it would be a wise decision on your part to conduct research and contact the schools included in the shortlist long before the actual move.
If you are interested in higher education, there are many options in Dubai. Some American educational institutions have branches here too.
2. Food
American restaurants in Dubai are popular with both US citizens and residents of the UAE and other ex-pats. You'll find Shake Shack, The Cheesecake Factory, and even TGI Fridays in addition to the long list of American fast-food chains.
If you want something different, you can stop by cafes and restaurants serving dishes from India, North Korea, South Africa, France, and any other country you can think of.
If you're looking for ingredients (or maybe even your favorite cereal), you'll most likely find them in Dubai too! Supermarkets such as Spinneys and Park n Shop feature international brands, so don't worry that you'll miss the taste of your home!
3. Activities and recreation
There are countless clubs, bars, and lounges in Dubai that offer different atmosphere options.
The city is a favorite venue for concerts and a real tidbit for fans of live music. Classical musicians and rock bands often visit Dubai and hold concerts. Basically, the outdoor concert season begins in the cooler months and lasts until summer. Dubai in the past years has seen everyone from Justin Bieber to Aerosmith.
You don't have to worry about missing events like the Super Bowl or even the NBA. Dubai restaurants and sports bars broadcast matches. When it comes to events like Thanksgiving and Halloween, there will be holiday-themed events in the city.
If you want to buy alcohol in Dubai, you will need a license. Remember that although Dubai is a very tolerant city, heavy fines and penalties are provided for drunkenness in public places, so be reasonable.
4. Health
Dubai has world-class healthcare! By law, your sponsor will provide you with health insurance. If you are a sponsor yourself (for example, your spouse or children), you are responsible for their insurance. However, you can check with your company if you can add them to your insurance plan.
5. Medicines in the UAE
Be careful when injecting medicines in the UAE! The list of prohibited substances issued by the UAE government will determine what you can and cannot import into the country.
You can bring some medicines if you have a doctor's certificate. Remember that this rule also applies to medicines that can be sold without a prescription in the United States, but are prescribed in Dubai.
If you need a cure for chronic disease, don't worry. There are many hospitals, clinics, and specialized centers in Dubai with qualified and experienced doctors who can write you a prescription. Remember that the trade name of the medicine may differ from the one you are used to.
6. Transportation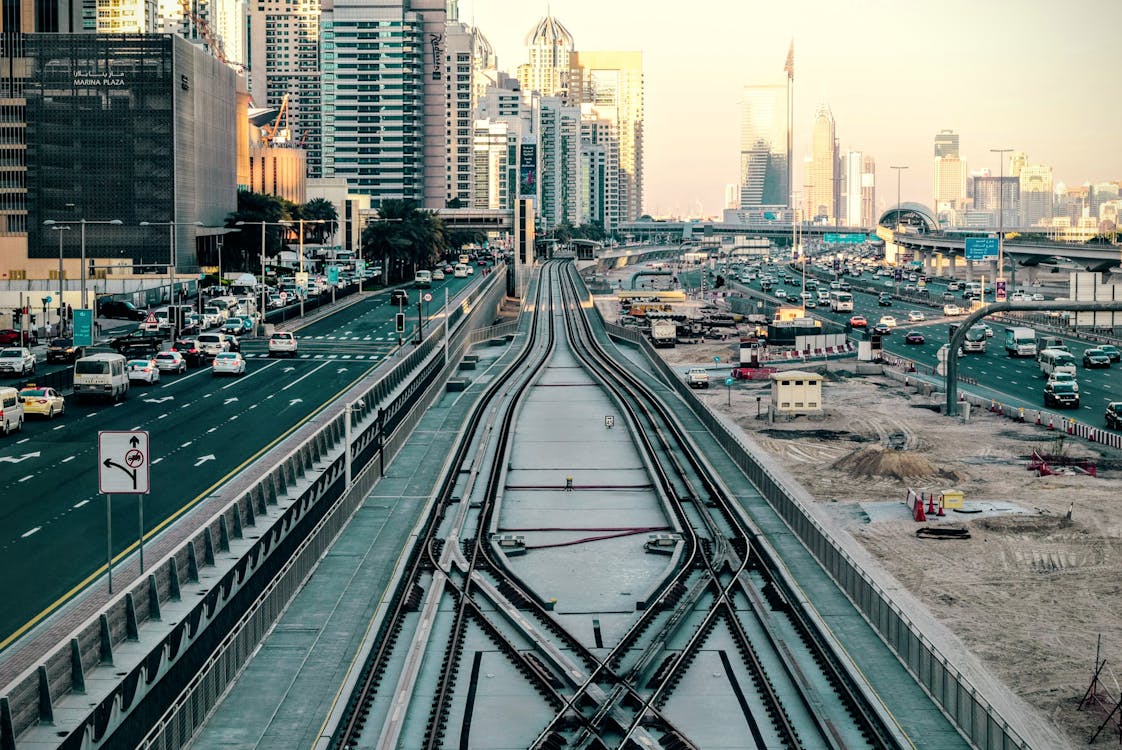 Dubai's public transport network includes buses, metro, tram, and taxis. Despite the extensive public transport system, you can live far from the nearest metro station. In some cases, a regular bus will run to the nearest metro station.
For example, you will need a taxi or bus to get to the metro station from popular areas such as Arabian Ranches, Mirdif, and Motor City. If alternative transport seems too troublesome, there are many apartments for rent near metro stations. It is worth considering such places.
If you have a valid US driver's license, you can quickly transfer them to a UAE license for a small fee. All you need is a vision test certificate from optics, a NOC from the sponsor (this is a simple letter printed on the company's letterhead, with a seal), copies of your passport, copies of the UAE citizen's identity card, and passport photos. Visit the RTA branch, fill out the required application, take a picture, and everything is ready!
7. Accommodation
There are amazing projects in the Dubai real estate market that represent a real miracle of architecture and design. In addition, it is also possible to find an inexpensive living space. In addition, you will be able to rent out the purchased property, which will be an excellent source of additional income. 
So start searching for real estate in Dubai!