If you're going to be spending an entire working day outdoors during cold weather, then it pays to invest a little time and energy into protecting yourself. This isn't just a responsibility for employees, but for employers, too. The latter, of course, have a legal duty of care toward the former.
Let's take a look at some precautions that outdoor workers might take during winter and that organizations might take to protect outdoor workers.
1. The correct PPE
In cold weather conditions, the right PPE tends to mean warm, waterproof clothing. This applies particularly if fine-detail or dangerous work is being done. You don't want to be wielding a saw or a chisel, for example, if your fingers are too cold to be responsive.
If you're working on muddy or icy ground, then the danger of a slip or fall must also be guarded against. This tends to mean investing in boots that are waterproof, protective, and that comes with thick, high-grip soles.
At this time of year, the shortage of daylight might also be a factor worth considering. When working under cover of darkness, steps must be taken to ensure that you are seen. This means wearing high-visibility jackets and other fluorescent or reflective clothing.
2. Keep a cold-weather safety kit
A cold weather safety kit is a particular form of a first-aid kit that's been tailored to deal with the early symptoms of cold-weather-related illnesses and injuries. It might include hand-warmers, blankets, and food. This might be used not just by workers, but by members of the public who might find themselves in difficulty. It's a particularly useful addition to remote worksites where other forms of protection might not be so easily found.
3. Insurance
By law, all businesses are required to have a certain standard of insurance. If you're working outdoors, however, then it might make sense to insure yourself more completely against forms of risk related to the cold. Builder's insurance is often a good idea. Accidents that are more likely during darkness, for example, might be countered with the help of the right insurance.
4. Warm Rest Area
Your workplace should include an area where workers can take shelter from the cold. It should be clean, dry, and spacious enough to accommodate everyone. Workers should not feel that they have to take their break outdoors.
5. Encourage working in pairs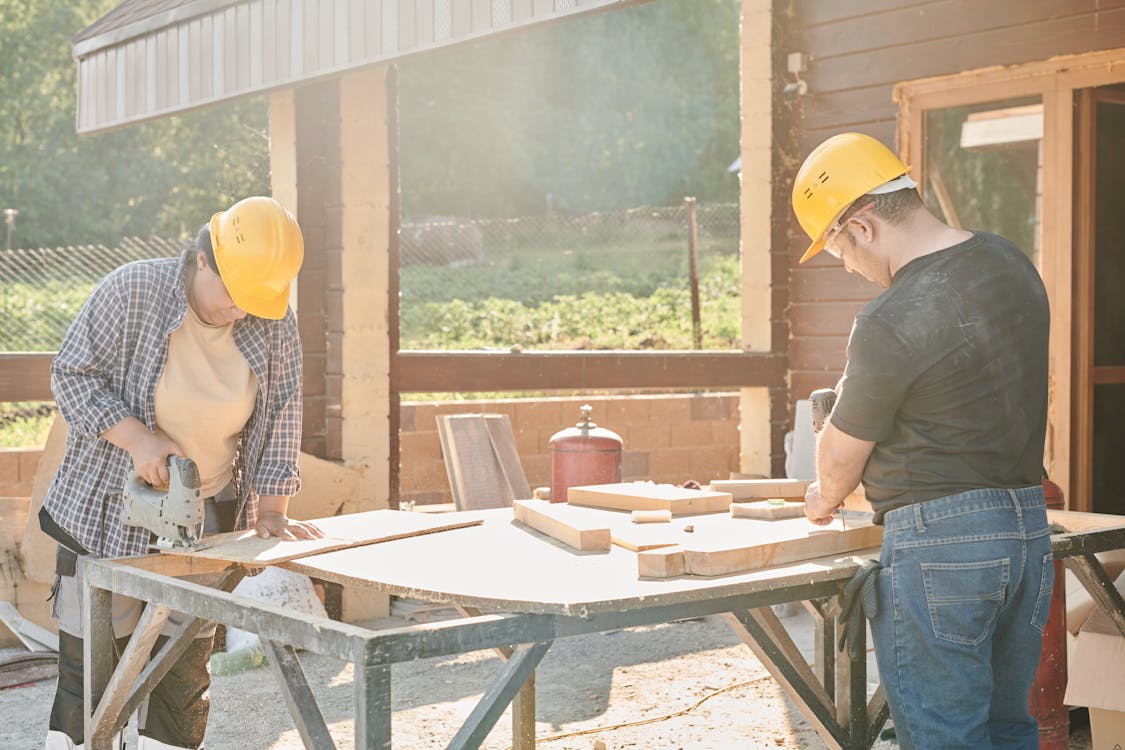 When workers are forced to do their jobs in isolation, they put themselves at additional risk. Have everyone work in pairs, so that everyone can be responsible for looking out, not just for themselves, but for a partner, too.
6. Clear the Snow
If your worksite is covered in snow and ice, then it is not as safe as it might be. Take the time to clear the site, and put down salt and grit wherever appropriate.
Follow these steps to keep yourself and your employees safe this winter.