Recently updated on April 17th, 2023 at 09:09 am
If you work in facilities management, you've heard the old saying, "If it ain't broke, don't fix it." While this tactic could prove effective in the short term, it would cost an incredible amount of money in the long run. 
Some companies always perform constant reactive maintenance instead of regular preventative maintenance. So they often find it challenging to recover immediately when sudden asset damage occurs. This strategy often results in stress and extra work for the company.
It will take time for you to shift your strategy if your team still uses reactive management. You can ensure your equipment is in good working order when using preventive maintenance.
This guide will explain to you how preventive maintenance works. Also, how does this method improve the company's equipment maintenance management?
What is Preventive Maintenance?
A popular way to maintain equipment is with preventive maintenance (PM). Preventive maintenance helps to prolong the life of essential assets in the company. This strategy also leads to good productivity and lowers maintenance costs. This is why most businesses prefer it to the reactive approach.
If you are fed up with unexpected issues in your company that result in costly expenses, you should consider outsourcing. It would be best to look for people who offer reliability consulting as one of the first steps you take in this process. 
This method is important because you are sure they are experts in preventive maintenance. They are the people who know what to do and what type of PM is right for your company.
Preventive Maintenance Types
Preventive maintenance can be divided into four major categories. This strategy is structured maintenance plans for the critical assets of your business. It is ensured that everything that needs to be done in various business operations is appropriately scheduled.
1. Calendar/time-based preventive maintenance
Time-based maintenance refers to the schedule of performing maintenance on equipment.
This strategy ensures that the day of maintenance is planned and scheduled.
Preventive maintenance can protect the essential machinery of the company. Because this strategy is done regularly, it can avoid rapid deterioration. One example of this is the air conditioner in the office. With the use of PM, its maintenance is scheduled once a year or before summer.
2. Usage-based preventive maintenance
Successful usage-based maintenance strategies emphasize maintenance planning and scheduling based on actual equipment usage. In this method, the maintenance schedule is already set and won't change, no matter what. For instance, On the 15th of every month, the oil in each car is changed.
3. Predictive maintenance
Preventive maintenance ensures that the corrective maintenance schedule is always advanced. Maintenance doesn't wait until the day that a piece of equipment breaks down to fix it. Before they start the corrective maintenance on equipment, they first know its status. After that, maintenance tasks are scheduled to prevent unanticipated equipment breakdowns.
4. Prescriptive maintenance
Prescriptive maintenance is a way to take care of things that use data to make specific suggestions. This method also analyzes the outcomes to reduce operational risks. 
A predictive maintenance program can identify capital expenditures months before a human operator knows them. The results of adding equipment can be simulated before making an acquisition using prescriptive maintenance tools, for example. 
By doing this, enterprises and organizations can acquire assets more cost-effectively.
What Are the Four Most Important Things to Do When Doing Preventive Maintenance?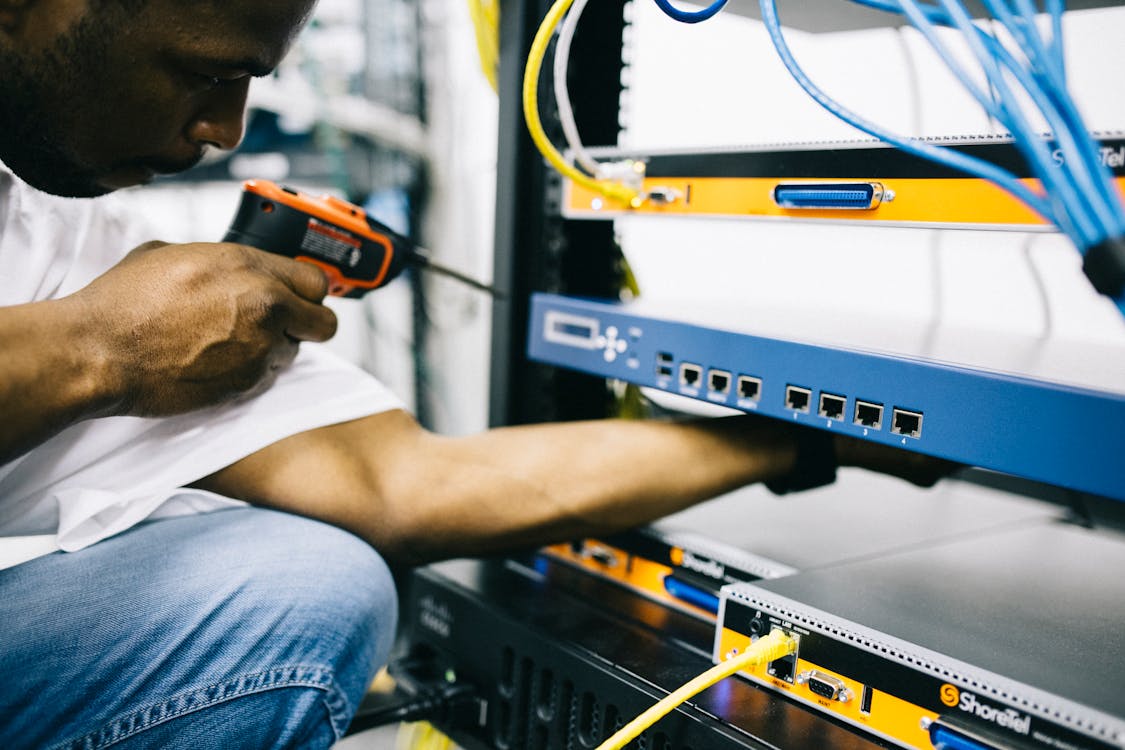 Preventive maintenance takes a proactive approach and involves four essential action items: inspection, detection, correction, and prevention. Let's examine how these concepts can help you in your successful preventive maintenance program.
1. Detection
Many facility managers prefer preventive maintenance over a run-to-failure strategy. This is because they spend more on other methods. If problems are caught early through preventative maintenance, facility managers can fix them at a lower cost and with less effort.
2. Prevention
Combining inspection reports with maintenance records helps facility managers avoid making the same mistakes numerous times. Facilities teams experience less stress and more productivity when failures of critical assets are prevented. Staff can perform proactive (not reactive) maintenance if the equipment works as expected.
3. Inspection
Inspections are an essential component of preventative maintenance and contribute to the success of organizations in two different ways. 
Inspections of the facility ensure that all equipment is in a certain condition. Regular reviews help reduce the risk of injuries on the job and provide increased liability protection for an organization. 

Property is safeguarded through the use of routine inspections. The purpose of inspections is to ensure that the equipment is operating in the manner that the manufacturer intended.
4. Correction
Preventive maintenance is a strategy that encourages facility managers to be proactive in their approach to equipment care. They execute this by addressing potential problems before the issue becomes noticeable to the user. 
If a problem is found, or even a potential one, the facility manager will act quickly to fix it so that it doesn't get worse and cause a shutdown.
Advantages of Preventive Maintenance
By implementing a preventive maintenance strategy, you can maximize the utility of your assets and notice cost savings. The added benefits are better organization and operations that run all the time. They are:
1. Extends asset life
Make regular inspections and servicing a priority to extend the useful life of your assets. This method can also keep your warranties in good condition. As a result, the company's improved maintenance management has led to longer-lasting assets.
2. Reduces maintenance
This maintenance management strategy will help manage the planned and unplanned maintenance costs. In addition, the company's inventory and spare parts are also included in this method. With better visibility into your operations and assets, you can significantly cut maintenance costs.
3. Boosts productivity
This method ensures that all essential company assets are functioning correctly through proper maintenance management. With this preventive management, they can prevent stoppages and temporary delays in work. If they resolve these issues, it can keep the workers' productivity high.
4. Reduces unplanned downtime
When maintenance is done on a machine, it will be down for a while. This downtime can be cut down by planning maintenance ahead of time with a preventive maintenance plan. 
In the case of a reactive maintenance repair, the machine may be down for longer because of the time it takes to see a specialist mechanic or get the needed parts. 
With preventive maintenance, the procedure can be set up at a time that works best for the facility. This strategy keeps production and efficiency from being interrupted as much as possible.
Preventive Maintenance Management Is What You Need
Proper maintenance is the cornerstone of keeping equipment running at its best. Preventive maintenance reduces the chance of failure and extends the overall life of a piece of equipment. 
It is important to remember that regular use causes wear and tear on all machinery. And the time will come when preventive maintenance is no longer effective after a certain point. Still, there's a big difference between complete failure and minor inconvenience. That is why it is always best to take proper care of your equipment immediately.