Romance is the spice of life, and there's no better way to keep the spark alive in a relationship than by planning a romantic date. Whether you're celebrating a special occasion or simply looking to spend some quality time with your partner, a well-planned date is an excellent way to show your affection and make lasting memories. However, coming up with ideas for a romantic date can be a challenge, especially if you've been together for a while and feel like you've exhausted all your options.
Fortunately, there are countless ways to plan a romantic date that will leave your partner smiling. From simple and intimate dinners at home to extravagant outings and adventures, there's something for every couple. In this article, we'll explore some unforgettable romantic date ideas that will help you reignite the passion in your relationship.
One of the keys to planning a successful romantic date is to keep your partner's interests and preferences in mind. What do they love to do? What are their favorite foods? What kind of atmosphere makes them feel most comfortable and relaxed? By tailoring your date to your partner's tastes, you'll show that you've put thought and effort into the planning process.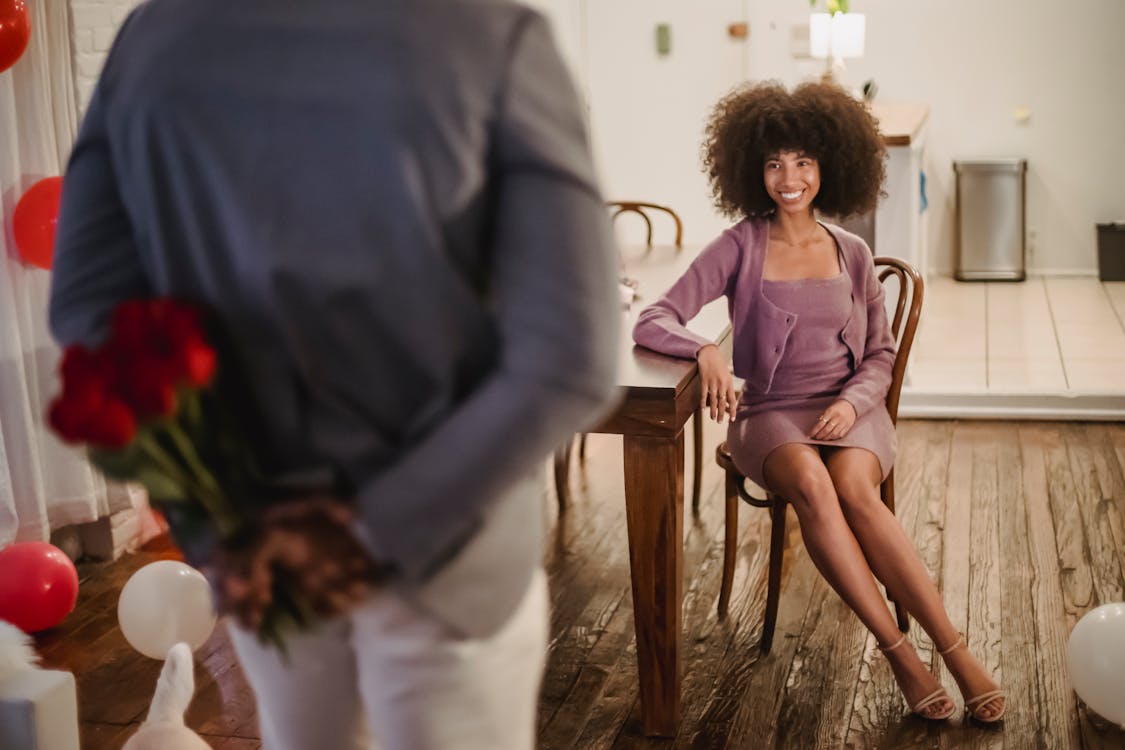 In addition to being thoughtful, a romantic date should also be creative and unique. It's easy to fall into a routine and stick with the same old ideas, but shaking things up can keep the excitement alive. Whether you're trying a new activity together or revisiting a special memory from your past, make sure your date is something that your partner will remember for years to come.
Overall, planning a romantic date is a wonderful way to show your partner that you care. By putting in the effort to create a memorable experience, you'll strengthen your bond and deepen your love. So, whether you're planning a surprise evening or collaborating with your partner on the details, get ready for a night of romance and adventure.
1. Dishes to Impress
The old saying goes that the way to a person's heart is through their stomach, and there's certainly some truth to that. Cooking a delicious and impressive meal for your partner is a surefire way to make the evening special. Here are some dishes to consider:
Homemade Pasta: Making your own pasta from scratch might sound daunting, but it's actually quite simple with the right tools and a bit of practice. Serve it with a homemade sauce and some fresh bread for a memorable and romantic meal. If you don't trust your culinary abilities that much, check on this link olivieri.ca/gnocchi-recipes/, where you are going to learn how to cook delicious gnocchi.
Surf and Turf: If you're looking to impress your partner with a luxurious meal, consider serving up some surf and turf. This typically consists of a lobster tail and steak, but you can customize it to your preferences.
Decadent Dessert: No romantic meal is complete without a delicious dessert. Consider making something decadent like chocolate lava cake or tiramisu. Presentation is key here, so take the time to plate it beautifully.
2. Outings for Two
If you're looking to get out of the house and explore some new sights with your partner because you relish sharing time together when you go out, consider one of these romantic outings for two:
Sunset Boat Ride: There's something magical about being out on the water at sunset. Rent a boat and enjoy the peaceful atmosphere together as the sun dips below the horizon.
Hot Air Balloon Ride: For a truly unforgettable experience, take your partner on a hot air balloon ride. You'll soar above the treetops and enjoy a breathtaking view of the landscape below. There's nothing more romantic than that!
Wine Tasting: If you and your partner are wine lovers, consider taking a trip to a local winery for a tasting. You'll learn about different varietals and enjoy some delicious wine in a beautiful setting.
3. Cozy Nights In
Sometimes, the most romantic dates are the ones spent at home. There are plenty of ideas for you to pamper your partner. Here are some of them for creating a cozy atmosphere and making your partner feel special:
Candlelit Dinner: Even if you're not a gourmet chef, you can still create a romantic atmosphere at home with a candlelit dinner. Cook your partner's favorite meal and dim the lights for a cozy and intimate evening.
Movie Night: Set up a cozy movie night with your partner complete with gourmet snacks and their favorite films. Create a comfy atmosphere with pillows and blankets for the perfect evening in. Chocolate is a must!
Game Night: For a fun and lighthearted evening, consider hosting a game night with your partner. Play some board games or video games and enjoy some snacks and drinks together.
Final Thoughts
In conclusion, planning a romantic date doesn't have to be a daunting task. With a little bit of creativity and thoughtfulness, you can create a memorable experience that will leave your partner smiling and feeling loved. From impressive dishes to outings for two and cozy nights in, there are endless options to choose from.
Remember to keep your partner's interests and preferences in mind when planning your date. It's the little touches that make all the difference, like their favorite dishes, their beloved flowers or a thoughtful card. And don't forget to think outside the box and try new things together. Being creative is a must in these situations.
Above all, the most important thing is to cherish the time you spend together and make the most of every moment. Your partner will be delighted by your ideas and treats. Take this opportunity to rekindle your love and remind your partner how much they mean to you and how much you love them. With these unforgettable romantic date ideas, you're sure to create a night to remember for both you and your soulmate. So, what are you waiting for? Start planning your next romantic adventure today!