Recently updated on October 25th, 2022 at 11:16 am
Game night is a great excuse foGamesr you and your loved ones to get together and enjoy some much needed quality time together. However, one of the most important elements of any game night is, by necessity, the games that you play together. So, if you are in need of some new and interesting options to play for your game night, then this article has a handful of wonderful games that you and your loved ones should love to play.
1. Monopoly
An old classic, but still a brilliant game, monopoly is the undisputed monarch of the game night. Just be sure that you aren't playing with short tempers, or else you might end up with scattered bank notes, houses, and players pieces as the board goes flying across the room.
2. Keep Talking and Nobody Explodes
One of the most ingenious and genuinely entertaining party games that you will likely ever play, Keep Talking and Nobody Explodes is a computer game all about disarming bombs. What's the catch? The person disarming the bomb has no idea what they are doing.
This game is made to be played by multiple people and those who are disarming the bomb aren't allowed to see it. Instead, you and your friends will have to work together to figure out how to diffuse the bomb before time runs out. Just be sure not to make too many mistakes, or else…
3. The Jackbox Party Pack
Just like Keep Talking and Nobody Explodes, The Jackbox Party Pack is a computer game designed to be enjoyed at parties. One person hosts the game on a large screen and everyone playing, including the host, connects with their smartphones or tablets to play.
There are a variety of games, ranging from wordplay to artistic joke creation, and they never fail to amuse and entertain as you and your friends compete to earn the most points. In the end though, everyone wins with this wonderfully enjoyable gaming experience.
4. Cluedo
Would you and your friends be able to reliably track down and identify a vicious killer before they strike again? Who knows, but with the wonderful classic board game Cluedo, you can compete against your friends to see who can deduce the nature of a recent murder in the shortest time possible. 
5. Poker, Blackjack, and Other Casino Games
If you're looking for a more classic game night experience, then you might want to play Poker, Blackjack, and other classic casino games. These wonderful gaming experiences are a great way to get everyone involved in some intense fun, without the high stakes of an actual casino.
6. Exploding Kittens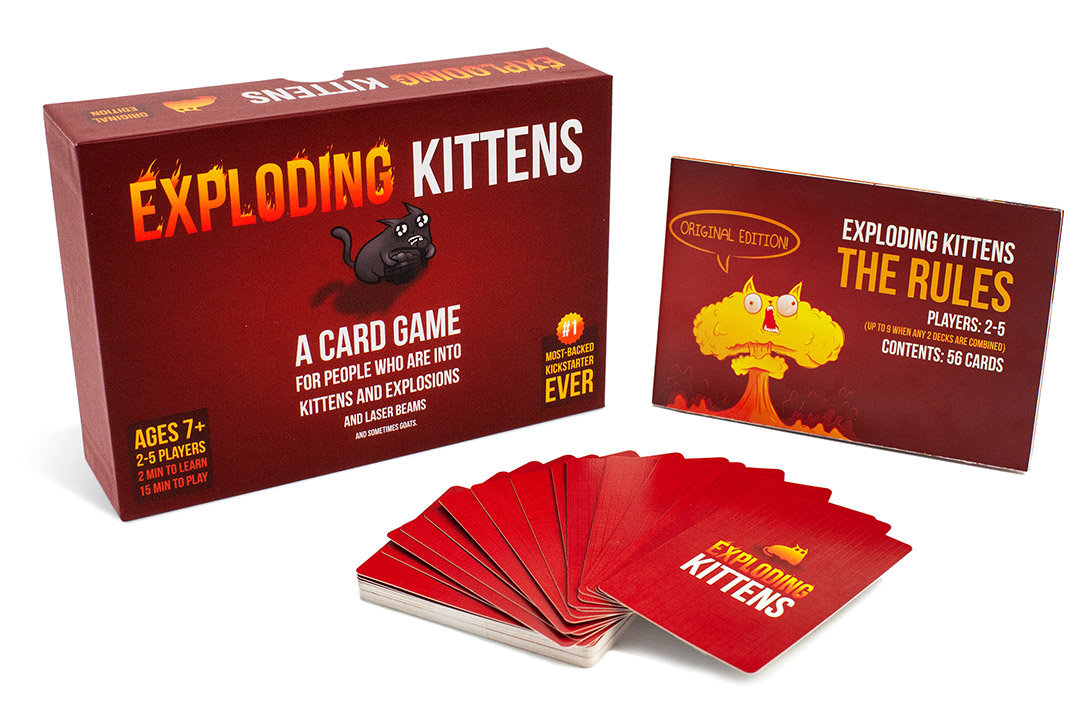 Image Source: https://www.rit.edu/
Have you every wondered what would happen if you strapped a bomb to a cat and hid it in a deck of cards? Well, you can find out by playing the charming and highly engaging card game Exploding Kittens. 
Compete with your friends to avoid explosive felines and outlast them all in this wonderfully enjoyable game of catastrophic fun.
7. Yahtzee
Finally, if you're a fan of rolling dice and having fun, the classic game Yahtzee is always a wonderful option when it comes to spending some time playing games with the people you love.