Nobody wants to get hurt, right? But sometimes, life throws a curveball, and you find yourself nursing an injury. Car accidents are the main reason for personal injuries, constituting 52% of all cases in the United States. It's better to be safe than sorry, so this article looks at some smart moves to keep you from getting hurt.
Be sure to hire a personal injury lawyer to get the compensation you deserve, if you or a loved one is injured due to a nother's negligence.
1. Step Safely: Preventing Falls
Falls aren't just for slapstick comedy. They're a leading cause of injury. So, what can you do? First off, choose your footwear wisely. Those shoes with slick soles might look cool, but they're not your friends on a slippery floor. And speaking of floors, keep yours clutter-free. Toys, loose rugs, and even pets can turn into unexpected hazards.
When you're out and about, keep your eyes peeled for uneven sidewalks or steps. And inside, ensure your home is well-lit—no one likes stumbling around in the dark. It's all about being aware of your environment and taking those little steps (pun intended) to stay upright.
2. On the Road: Driving with Care
When you're behind the wheel, it's like being the captain of a ship. You've got to stay vigilant. Always use your seatbelt, obey speed limits, and, for goodness' sake, keep your eyes on the road, not on your latest text message. Regular car maintenance is also the key. Those brake pads and tires must be in top shape to do their job.
One should not forget about defensive driving. Assume that everyone else might make a mistake and be ready to react. It's not about being paranoid; it's about being prepared.
3. Sporty Smarts: Playing It Safe
Love sports? Great! But one should keep it fun by avoiding injuries. Gear up correctly. Helmets, pads, and the right shoes can be game-changers. And don't just jump into the game cold. Warm-up exercises can prepare your muscles for action, and cooling down afterward helps them recover.
If you're feeling off or something's hurting, sit it out. There's no trophy worth risking a long-term injury for. And team up with your coach or trainer. They can give tips on proper technique to keep you in top form.
4. Tool Time: Handling with Care
DIY can be rewarding, but it's not without risks. Before you drill, saw, or hammer away, make sure you know what you're doing. Read those instruction manuals and wear protective gear. Ever seen what sawdust feels like in your eye? Not fun.
Keep your workspace tidy and your tools in good nick. A well-maintained tool is less likely to fail you at a crucial moment. And remember, multitasking with power tools is a big no-no. Focus is your friend.
5. Back to Basics: Lifting the Right Way
Your back is your lifeline. Treat it with respect. Lifting with your legs and keeping your back straight isn't just something they say; it works. For those heavier items, buddy up or use a tool to help you lift. Your back will thank you.
And this isn't just for lifting. Sitting at a desk or standing for long periods can also wreak havoc on your back. Check your posture, adjust your chair, or get a standing desk. Little changes can make a big difference.
6. Eat, Sleep, Exercise: The Health Trifecta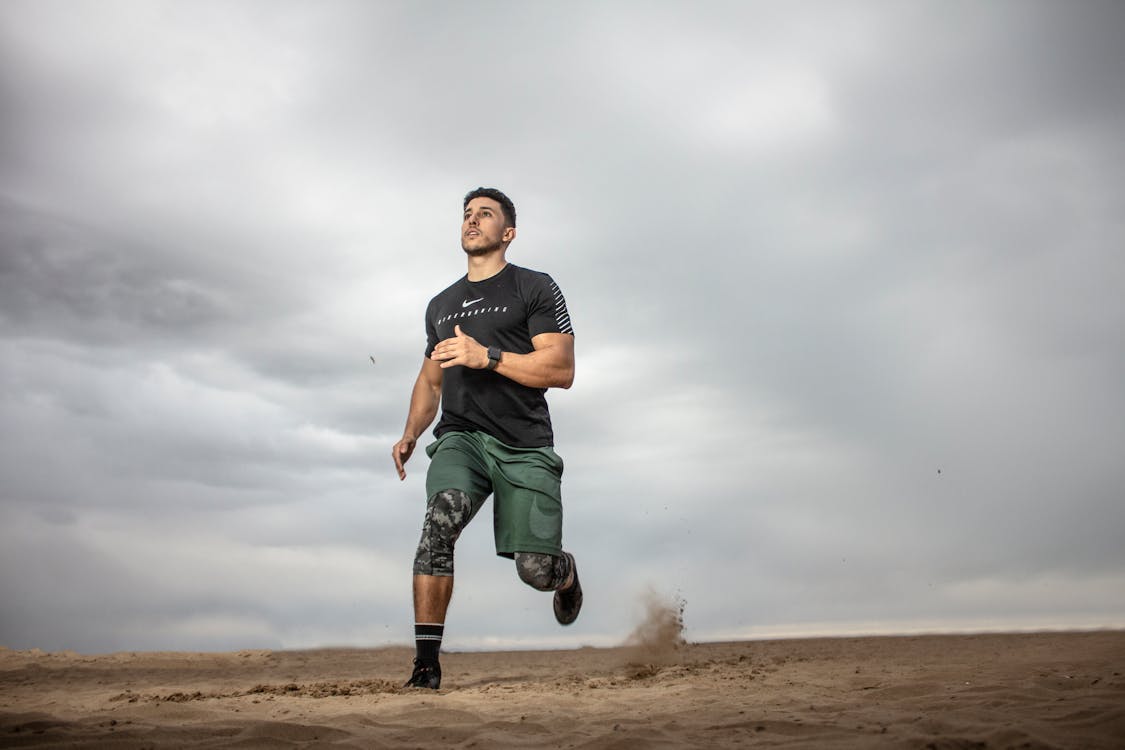 A healthy body is your best defense against injury. Eating a balanced diet gives you the energy and nutrients you need to stay strong. Sleeping enough helps your body repair itself. And regular exercise? It's like armor for your muscles and bones.
But remember, overdoing it can backfire. Too much exercise without proper rest or nutrition can leave you vulnerable to injury. Listen to your body; it's smarter than you think.
7. Environment Awareness: Knowing Your Space
Being aware of your surroundings is crucial whether you're in a crowded mall or in your living room. Keep an eye out for potential trip hazards or fast-moving kiddos. At home, a little organization goes a long way. Keep those cords and toys off the floor.
Talking about emergencies, knowing where the exits are, and having a plan can make all the difference. It's not about being anxious; it's about being ready.
Staying injury-free is about being proactive. It's about making smart choices, from what you put on your feet to how you lift a box. And if you ever find yourself on the wrong end of an accident, remember that personal injury compensation in Brooksville can support you. But with these tips, hopefully, you'll steer clear of injuries and enjoy all the good stuff life has to offer. Stay safe and smart!