Are you tired of the sterility of your living room? Are you looking to give it a cozy makeover while still keeping its modern aesthetic? Not sure where to start? Look no further; we've got all the tips and tricks you need for styling your living room into a comfortable nest that you can't wait to come home to. 
From rearranging furniture, adding homey touches, and introducing some natural elements, with just a few simple changes, your living room can be transformed from uncomfortable to undeniably inviting. Read on for all our suggestions!
1. Soft textures
Creating a cozy living room starts with incorporating soft textures, such as plush cushions, cozy throw blankets, and soft rugs, that offer tactile comfort to your space. When selecting materials, consider velvet, faux fur, or chunky knits for that extra layer of warmth. The textures you choose can make all the difference in creating a welcoming space, especially during the colder months. 
Add a few accent pillows in complementary colors and patterns, and you'll have a living room that will entice you to curl up with a good book or relax with friends and family. So, get creative with your soft texture choices and bring a touch of coziness to your living room.
2. Warm color palette
When it comes to styling your living room for coziness, one of the easiest ways to achieve that inviting feeling is by selecting a warm color palette. Earthy tones like warm browns and soft neutrals, or even deep shades of red and orange can bring a sense of comfort and serenity to the space. 
Opting for these colors on your walls and furniture can create a mood that's both cozy and welcoming. Not only do they create a sense of warmth in the room, but they also add a touch of sophistication and elegance to your living space. So, if you're aiming for a snug and stylish living room, choosing a warm color palette is definitely a great place to start.
3. Ambient lighting
Another important factor to consider is ambient lighting. By strategically using a combination of overhead lighting, table lamps, and floor lamps, you can create a warm and inviting atmosphere that makes you want to sink in and relax. To take things to the next level, you may want to install dimmers that allow you to adjust the brightness of your lighting according to your preferences and mood. 
By doing so, you can easily create an ambiance that feels just right for any occasion. With a little bit of creativity and the right approach to lighting, your living room can become an oasis of comfort and relaxation that you'll never want to leave!
4. Fireplace
Styling your living room for ultimate coziness can be achieved in various ways, but incorporating a fireplace can up the comfort level significantly. If you're fortunate enough to have a wood-burning fireplace in Salt Lake City, arranging your furniture around it is a must. Not only will it create a striking focal point for the room, but it will also give you an added sense of warmth and security. 
Think plush sofas, oversized chairs, and soft throw blankets to surround your fireplace and make your living room feel like a warm and inviting sanctuary. With the clicking of the logs and the gentle crackle of the fire, you'll be able to relax and unwind in no time.
5. Cozy seating
Another way to achieve coziness is by choosing comfortable seating options. When choosing sofas or armchairs, opt for plush cushions and oversized pieces that won't cramp your style. Sectionals are great for families and large spaces, offering plenty of room to stretch out and unwind. 
Once you have your seating in place, add pillows and blankets for ultimate comfort. Throw blankets not only add a cozy touch to your space but also help keep you warm during cooler months. By incorporating plush seating and cozy accessories, you'll have a living room that is perfect for unwinding after a long day.
6. Natural elements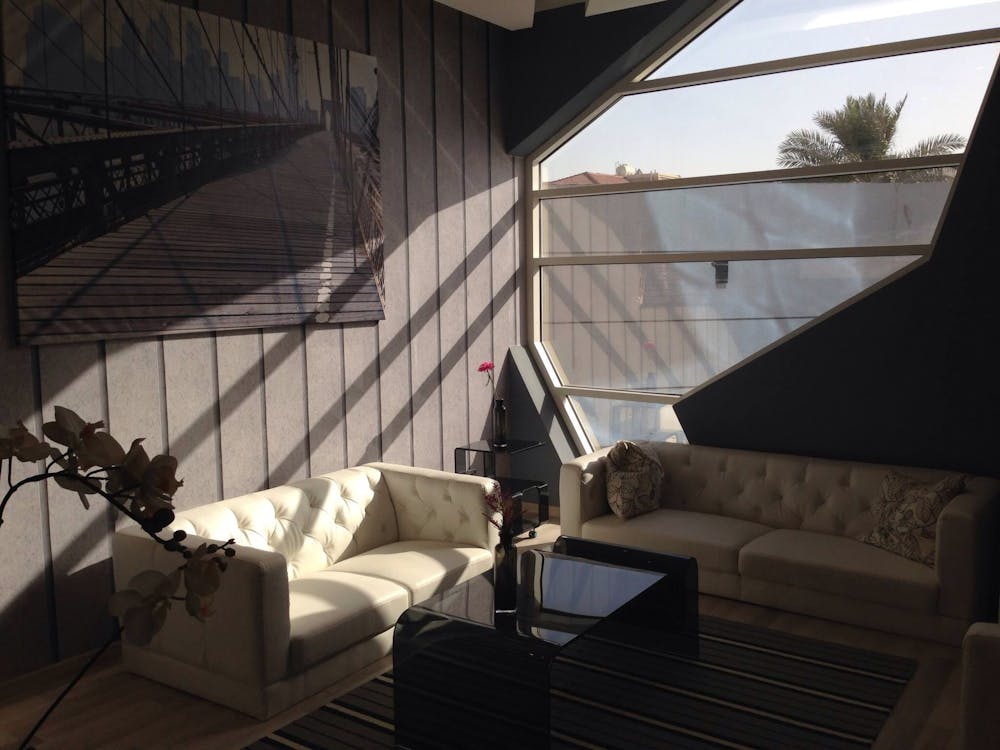 Transform your living room into a cozy oasis by incorporating natural elements such as indoor plants, wooden furniture, or a stone accent wall. Not only do these elements add dimension and texture to your space, but they can also bring a sense of warmth and connection to the outdoors. By adding greenery, you can create a calm and tranquil atmosphere, while wooden furniture provides a natural and earthy feel. 
A stone accent wall can add a rustic touch to the room and bring a sense of the earth's natural beauty inside your home. With these simple additions, you can easily transform your living room into a comforting space that draws you in and makes you feel right at home.
Remember, the key to styling your living room for coziness is to prioritize comfort, warmth, and personal touches that make you feel at ease in the space.