Recently updated on October 25th, 2022 at 11:10 am
Even though more and more people start to realize the importance of diversity, the stigma that surrounds the LGBTQIA+ community hasn't gone anywhere, and some stereotypes continue to influence the quality of life of millions of homosexual and non-binary people worldwide.
Homophobia remains a very common problem at cultural, individual, and even institutional levels. The perception of homosexuality in society has changed throughout history, and many developed countries now put a lot of effort into creating equal opportunities for LGBTQIA+ people. However, prejudice continues to cause discrimination and violence even in countries with relatively progressive laws and regulations.
What does "homophobic" mean? Although the term "homophobia" suggests that a certain person is afraid of homosexuality, usually homophobia manifests itself as aversion and aggression toward the gay community. Therefore, it's important to know what homophobia is and what to do if someone you know is homophobic.
You need to understand homophobia if you're a target of prejudice and discrimination or if you want to support your LGBTQ+ child. In this article, we will consider the types and causes of homophobia, and we will also share some tips on what you should do if your friend or family member is homophobic. 
What Is Homophobia?
There are different types of homophobia, and they introduce different challenges. Let's take a look at the most common types of homophobia and their distinctive features.
1. Interpersonal homophobia
The term "interpersonal homophobia" refers to a feeling of discomfort that a person experiences when they learn that someone else is homosexual. This type of homophobia affects individuals.
Quite often, LGBTQIA+ people become targets of interpersonal homophobia when their friends or relatives learn about their orientation. People also experience this kind of homophobia at work, school, or college.
Interpersonal homophobia may lead to shaming and all kinds of dismissive, disrespectful, and hostile behavior. However, it may also be less obvious. For instance, your heterosexual friend might be happy to share the details of their romantic relationship with you but refuse to hear anything about your relationship, therefore treating you differently because of your orientation.
2. Institutional homophobia
This kind of homophobia reaches beyond interpersonal relationships and occupies organizations, institutions, companies, and governments. This kind of homophobia can lead to discriminatory policies, laws, and unfair distribution of resources.
The most obvious examples of institutional homophobia are laws that prohibit same-sex marriages. If a company that organizes parties refuses to work with a client who wants to throw a pride-themed party, this is also an example of institutional homophobia.
3. Internalized homophobia
Internalized homophobia is aimed inwards. For instance, some people identify as LGBTQIA+ but feel ashamed of their sexuality. Quite often, it happens because of the homophobic views that are being projected upon a person by society or particular individuals.
Internalized homophobia can make you believe that you don't deserve the same rights as heterosexuals, or you may avoid expressing your feelings to your partner in public.
Internalized homophobia is also common among people who are attracted to their sex but ignore and repress their sexuality because they consider it unacceptable.
Quite often, people who were raised in religious families have difficulties with accepting their sexuality and choose to ignore it, living as heterosexual individuals in heterosexual relationships.
Internalized homophobia can be addressed through self-acceptance. For many people, however, self-acceptance can be challenging because it may require them to reconsider their beliefs.
There's nothing wrong with asking for help. A licensed therapist can help you resolve your inner conflicts and accept yourself the way you are. Thanks to the internet, you don't even need to drive to a therapist's office — you can just talk to online therapists and get the necessary support from virtually anywhere.
4. Cultural homophobia
As the name suggests, this type of homophobia has to do with social standards and cultural norms that reinforce homophobic stereotypes and ideas. For instance, TV shows, movies, and ads tend to portray heterosexual relationships more often than homosexual ones.
What Causes Homophobia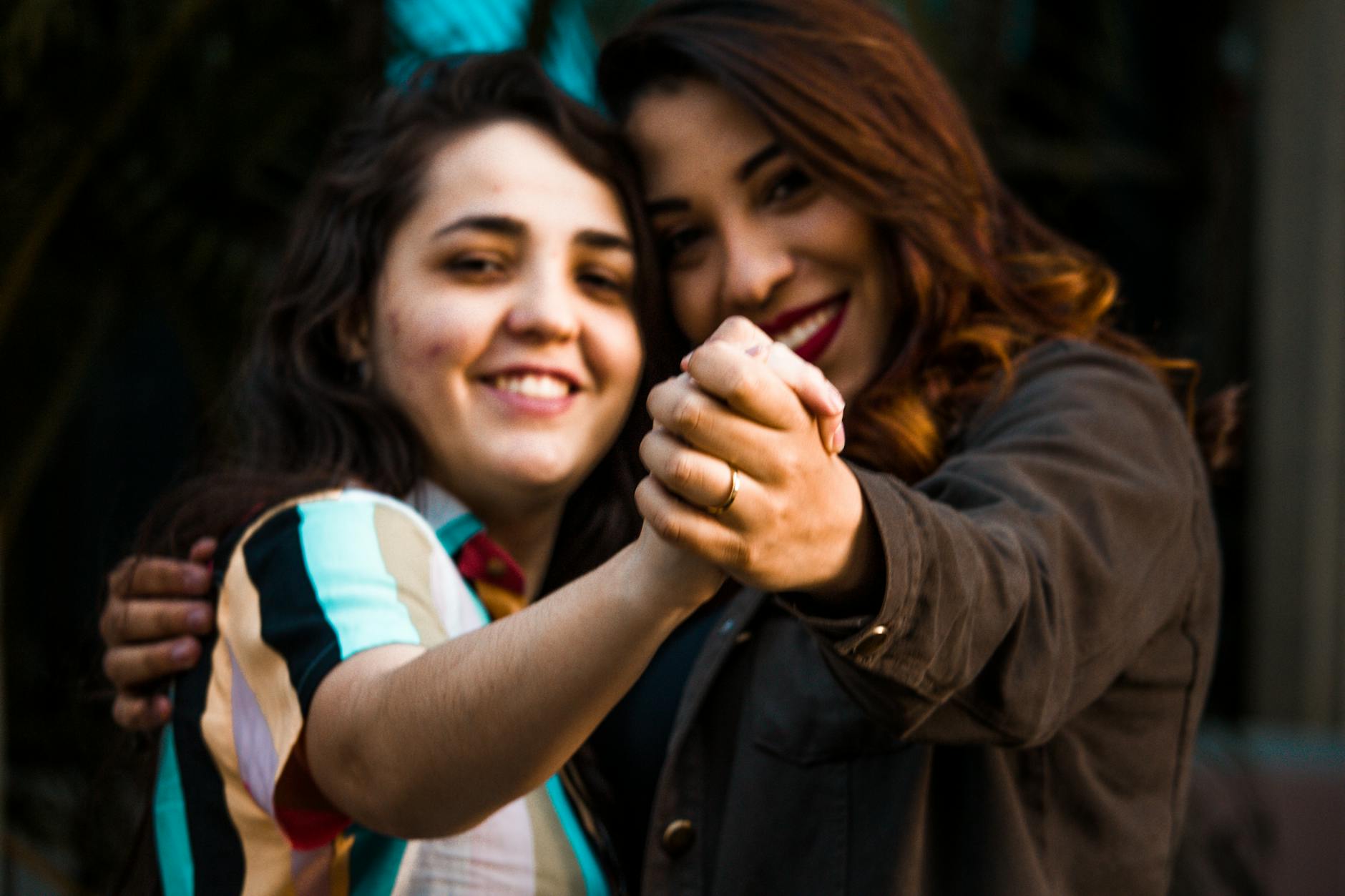 1. Repressed desires
Why are people homophobic? Research data shows that homophobic people may experience homosexual attraction and have repressed homosexual desires. Some people may also express homophobic views publicly while in fact having homosexual relationships.
2. Religion
Religious people are often homophobic because many religions stigmatize homosexuality or consider it a sin. When people learn homophobia through religion as children, it can be very difficult for them to reconsider their views.
3. Institutional factors
One of the reasons institutional homophobia exists is that it enables a larger group of individuals to create power imbalance and oppress minorities. The larger group doesn't want to lose their privileges so it establishes social norms that protect their privileged position.
4. Cultural factors
According to research, homophobia may vary depending on such factors as level of education, geographical location, age, religion, ethnicity, social class, and political views.
How to Deal With Homophobia
When facing homophobia from family members, you should be patient. Don't pressure them into understanding and embracing your orientation right away — they may need some time to adjust, and they may need to learn more about homosexuality to reconsider their beliefs.
Acknowledge that your relatives will need to go through a difficult process. They might be angry, and they may say many terrible things that you don't want to hear. However, you should keep in mind that it's better for them to say these things out loud so that their negative emotions won't build up over time.
They may worry about what other members of the family might say, and they may also worry about you, not wanting you to be victimized. Your relatives may express their anger and frustration because they love you and have their own understanding of what's best for you. They just need some time to change their perspective and accept reality.
Stick with family members who are not homophobic and treat you the same way as they did before you came out. The same goes for your friends, as well. They may also need some time to acknowledge your orientation and accept it.
However, when it comes to friends, the situation is simpler — while you cannot choose your family, you can choose friends. If someone cannot accept you the way you are, ask yourself, whether or not you want to call this person your friend.
You may also face homophobia from complete strangers. Don't let them project their principles unto you and don't be afraid to hug your partner or hold their hand if this makes someone feel uncomfortable or angry. Homophobia is their problem, not yours, and they need to realize it.
Final Thoughts
Homophobia still has a significant negative impact on many people's lives, and dealing with it can be difficult. If you need support and want to talk to someone or ask for advice, you can find LGBT+ counseling online.
Platforms like Calmerry enable you to talk to licensed counselors and therapists with no need to leave the comfort of your home. Learn more about online therapy and counseling services to get the necessary emotional support.