Construction sites can be dangerous places, with heavy machinery and equipment all around. Among the most commonly used machines are forklifts, which are essential for moving heavy loads and materials around the site. However, the use of defective forklifts can pose a serious risk to workers and can lead to accidents that cause injury or even death.
In this blog post, we will discuss the dangers of using defective forklifts at construction sites and the importance of hiring the best forklift accident attorneys if an accident occurs.
1. Unstable 
One danger of using defective forklifts is that they can tip over, causing serious injuries or death. Forklifts are designed to be stable when carrying heavy loads, but when they're not properly maintained, their stability can be compromised.
For example, one with worn or improperly inflated tires can tip over when turning or driving on an uneven surface. A forklift with a malfunctioning tilt mechanism can also cause loads to shift, leading to a tip-over.
2. Collision with Other Vehicles
Defective forklifts can also lead to collisions with other vehicles or objects on construction sites. Operators rely on their machines to be responsive and easy to maneuver. When a forklift is defective, it can be difficult or impossible to control.
For example, a forklift with faulty brakes may not be able to stop in time to avoid hitting another vehicle or a worker. Also, one with steering problems may not be able to avoid colliding with an object in its path.
3. Materials Can Fall
Another danger of using defective forklifts is the risk of being struck by material falling from above. This can happen if workers are operating a forklift in an area where materials are being loaded or unloaded from above.
If it does not have an enclosed cab or if the cab is not properly secured, workers could be injured by falling debris.
4. Obstructed View
Obstructed views are another common cause of accidents involving defective forklifts. If the driver's view is blocked by obstacles or poor lighting, they may not be able to see workers or other obstacles in their path. This can lead to serious accidents, including workers being run over.
Employers must ensure that forklifts are equipped with proper lighting and that drivers receive proper training to operate the equipment safely.
5. Legal Dangers
In addition to the immediate danger to workers, using defective forklifts can also result in legal liabilities for construction companies. If an accident occurs due to a defective forklift, the company that owns or operates the forklift can be held liable for any injuries or fatalities that occur. This can result in costly lawsuits, as well as damage to a company's reputation.
6. Material Detachment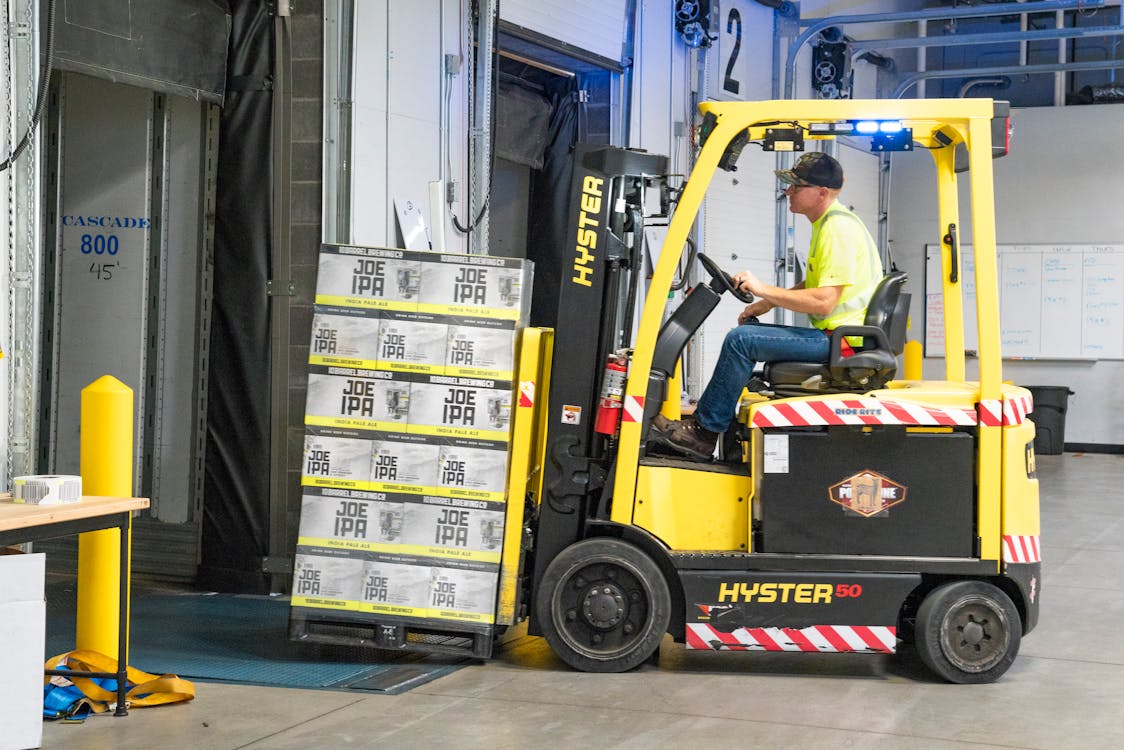 Finally, workers are also at risk of falling from a platform that detaches from a forklift. This can happen if the platform is not properly secured or if the forklift is operated in a manner that causes the platform to become unstable.
Additionally, a worker could also fall out of or be crushed by a forklift that did not have seat belts and a rollover protection system (ROPS) in place.
Final Thoughts
It is important to seek legal representation as soon as possible. Top product liability attorneys can help to investigate the accident, determine liability, and negotiate a fair settlement on behalf of the injured worker or their family. In addition, attorneys can help to ensure that workers receive the medical care and compensation they need to recover from their injuries and get back to work.
In conclusion, the use of defective forklifts at construction sites can pose a serious risk to workers and can lead to accidents that cause injury or death. It is important for employers to ensure that their forklifts are properly maintained and operated and for workers to receive proper training and follow safety protocols.