Imagine a day without water—it's nearly impossible, right? Water is the one constant we can't do without, from quenching our thirst to cooking, cleaning, and maintaining proper hygiene. However, many people take the quality of the water they use daily for granted. How good it is can have far-reaching consequences on your health, the environment, and even your daily expenses.  
In this article, you'll learn the significance of water quality, potential hazards associated with contaminated water, and practical measures you can take to ensure your family enjoys a clean and safe supply.
1. Health Implications
The quality of the water we consume directly affects our overall health and well-being. Drinking water contaminated with chemicals, bacteria, or other harmful substances can lead to various health issues, including gastrointestinal illnesses, reproductive problems, and neurological disorders. Moreover, consuming contaminated water over time can lead to the development of chronic health conditions or even life-threatening diseases such as cancer. 
Children, pregnant women, and individuals with compromised immune systems are particularly vulnerable to the effects of poor water quality. Safeguard your family's health by ensuring your household has access to clean, safe water. Try purchasing water filters from reputable shops like www.filtap.com.au.
2. Taste And Odor
Poor water quality doesn't just have negative health implications—it can also affect the taste and odor of your water.  
A foul smell or taste can make drinking water unappealing, potentially leading to dehydration if an alternative source isn't available. Additionally, poor water quality can impact the flavor of your food and beverages and the effectiveness of your cleaning and personal hygiene products. 
By taking the necessary steps to improve your household's water quality, you can ensure that your drinking water is clean, fresh, and enjoyable while maintaining the taste of your culinary creations.
3. Appliance Lifespan And Efficiency
Your water quality directly impacts the lifespan and efficiency of your household appliances.  
Hard water, which contains high levels of minerals such as calcium and magnesium, can lead to scale buildup in your appliances, reducing their efficiency and shortening their lifespan. That can result in increased energy consumption, higher utility bills, and more frequent appliance replacements. 
Investing in a water softener or other water treatment systems allows you to maintain the longevity of your appliances, save money on energy costs, and minimize your environmental footprint.
4. Environmental Considerations
Our everyday water consumption habits have a significant impact on the environment. Excessively treating and purifying water requires energy, and the production of single-use plastic bottles contributes to pollution and waste.  
Ensuring that your household's water quality is optimal can reduce your reliance on bottled water and promote a more sustainable lifestyle. 
Moreover, properly disposing of hazardous household chemicals and limiting your use of pesticides and fertilizers can help prevent these substances from contaminating your local water supply, protecting your family's health and the environment.
5. Economic Benefits
Investing in water quality improvements for your home can offer long-term economic benefits. 
For instance, installing a water filtration system can save money by eliminating the need for bottled water or frequent filter replacements for your refrigerator's water dispenser. Additionally, maintaining optimal water quality can reduce appliance repair and replacement costs, lower energy bills, and even increase the resale value of your home.
Steps To Improve Water Quality In Your Household
Now that you have an idea of the importance of water quality in your household, you may be wondering what steps you can take to ensure your supply stays clean and safe. 
Here are some recommendations:
1. Test Your Water
Regularly testing your water for contaminants can help you identify and address water quality issues. You can purchase a home water testing kit or hire a professional to assess your water supply.
2. Install A Water Filter Or Treatment System
Depending on your water quality test results, you may want to consider installing a water filter or treatment system to remove contaminants and improve the overall quality of your water. 
Various types of filters and systems are available, such as activated carbon filters, reverse osmosis systems, and water softeners. Research and choose the best option for your specific needs.
3. Maintain Your Plumbing System
Old pipes can leach contaminants into your water supply. Regularly inspect your plumbing system and replace any outdated or damaged pipes. Also, avoid using harsh chemical drain cleaners, which can corrode your pipes and contaminate your water.
4. Practice Proper Disposal
Dispose of hazardous household chemicals, such as paint, solvents, and pesticides, according to local regulations to prevent them from contaminating your local water supply. Also, be cautious when using fertilizers and pesticides on your lawn or garden, as they can easily penetrate groundwater and surface water sources.
5. Stay Informed
Stay updated with local water quality reports and potential contamination issues in your area. This can help you make informed decisions about the safety of your water supply and whether additional filtration or treatment measures are necessary.
Take Care Of Your Water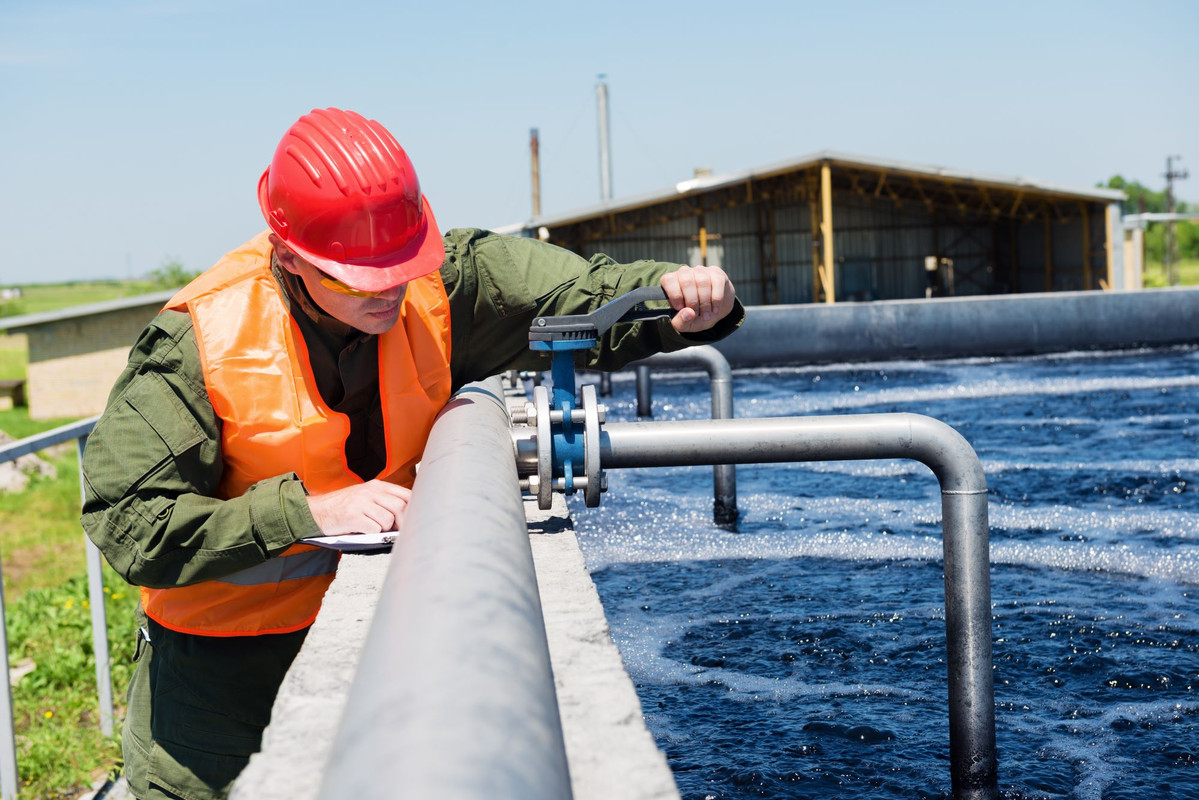 Water quality is an essential aspect of our daily lives that often goes overlooked. By understanding the importance of water quality and taking steps to ensure that your household's water supply is clean and safe, you can protect your family's health, enhance the taste and odor of your water, extend the lifespan of your appliances, promote environmental sustainability, and enjoy long-term economic benefits.
Don't wait any longer! Start prioritizing water quality in your household today and experience the numerous advantages it has to offer. Your family, your home, and the environment will all thank you for it.