If you are wondering what is best for our environment: buying online or in-store? There is no accurate answer since it depends. For example, one bus delivering 100 packages is considered more efficient than 100 individuals taking separate car trips to the store.
However, these numbers and statements can quickly change as soon as you consider next- and same-day delivery while also counting missed delivery attempts and purchasing and then returning much of the order. Factors that have long helped online delivery take the winning place, like cheaper goods, fast shipping, and unlimited returns, are now linked to damaging environmental impact.
Since ecology is a vital question today and people are becoming more aware of the world we live in, customers may pay attention. A recent study found that almost 40% of customers will switch to a brand that uses less packaging and green delivery. But how can you make your eCommerce business greener? Explore some tips in this article.
1. Switch to Eco-Friendly Packaging
Although Amazon is the market giant, it has recently been ranked one of the worst offenders thanks to its excess packaging. In fact, this is a common problem for most eCommerce businesses all across the world.
Based on the report provided by the Chartered Institute of Marketing, more than 85% of consumers think that modern eCommerce companies use too much packaging. As a result, you should consider switching to plastic-free packaging that can be recycled.
2. Consider Green Delivery Options
Fast fulfillment and quick delivery are critical points for any eCommerce business today. And if you want to continue offering these benefits, you need to use new, more sustainable delivery solutions, like Bezos.
That will allow you to handle increasing volumes and high speed without bad environmental and cost impacts. Green delivery is one of the hottest trends in the eCommerce industry today, and customers love brands that offer this option. 
3. Stock Sustainable Products and Brands
Consumers are not only looking for brands that offer sustainable and eco-friendly packaging and delivery solutions. They also want to buy more sustainable products. For example, popular eCommerce businesses are now selling upcycled products or items manufactured with sustainable use of resources. 
4. Reduce Waste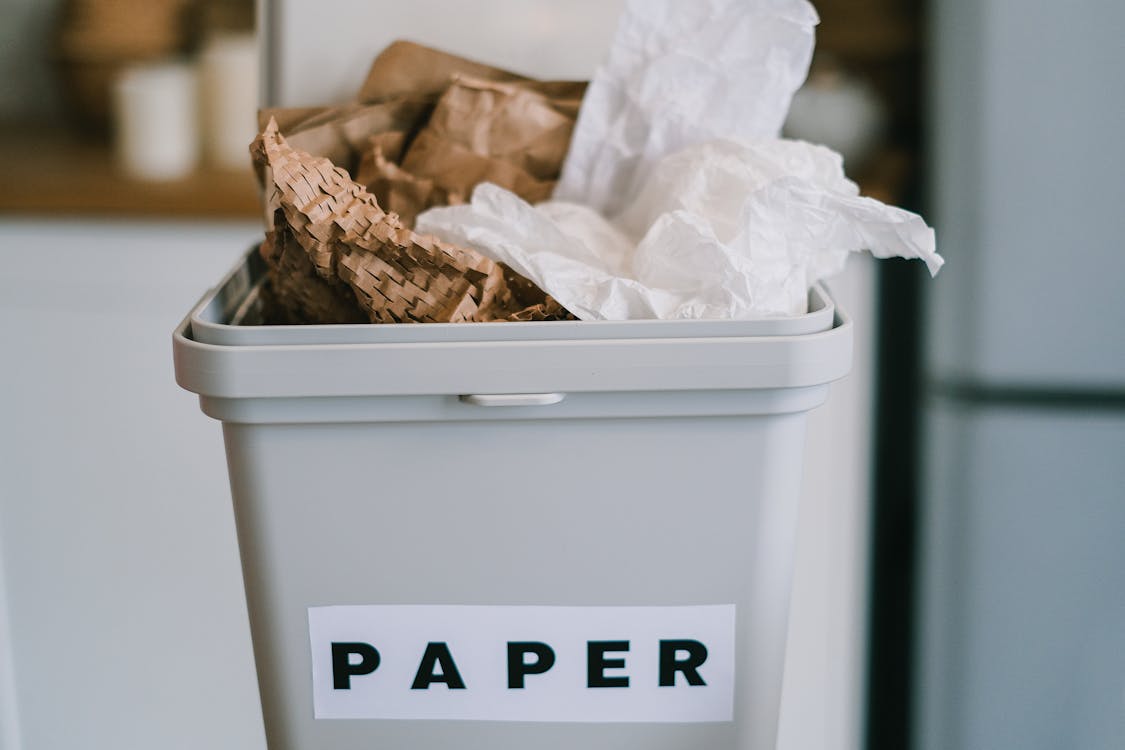 In the fast-speed world where consumer demand is increasing, businesses have to overproduce, which has led to more stock ending up in a landfill. Now we are seeing a shift towards a preference for more considered retail. For instance, many fashion brands are known for small timeless collections that bring out a seasonal collection four times a year.
5. Limit Return Chances
Thanks to digitalization, the return process has become incredibly easy and cost-efficient, so some customers use this opportunity to fool the business. As a result, some customers buy products from eCommerce businesses intending to send most of them back.
This can damage our environment, so many e-commerce organizations have already applied some measures to make the return process harder and to proactively discourage customers from bracketing.