You'll probably look the other way as an Apple user if you hear people talk about the Samsung ecosystem. Apple has executed the connectivity between its devices so well that you would hardly need any other brand. The seamless flow is superb, from the Apple Watch to the iPhone, Macbook, and Mac Studio.
Those who love the flexibility of Android have very few options besides Samsung, as most brands focus on one segment. Huawei is on the horizon as a fast-rising ecosystem, but the 2019 US ban has truncated its international reach and innovation. Hence, we are left with Samsung, a major player in the Android industry.
Microsoft has a limited ecosystem regarding mobile devices, watches, and earbuds. That leaves us with Apple and Samsung, two notable brands that have created a world where you need their products for better connectivity. So, let's find out what standout features these technology giants have for their users.
It's All About the Sync
An ecosystem's ability to create a seamless flow across multiple devices lies in how much data it can sync. A simple example is playing a game like live roulette or typing a document on your mobile device. You can casually log into your PC and continue without losing progress on the roulette game, as long as you remember your login credentials. With syncing, you would not only be able to play the game on the go, which is available now on the platform but also transfer the data across multiple devices – all at once. 
Brands like Apple, Microsoft, Samsung, and Huawei have achieved syncing across multiple devices via the cloud. We have iCloud for Apple, OneDrive for Microsoft, Samsung Cloud, Google Drive for Google, and Huawei Mobile Cloud.
Connecting your devices to the cloud keeps them synced. Those who work remotely will understand the importance of cloud services better. Nevertheless, is Apple's iCloud best for you, or would you prefer the Samsung Cloud?
The Apple Ecosystem
Compared to the Android space, Apple rarely has diversity in its products. The only place we have options is in the PC segment, where we have the Macbook Airs, the Macbook Pros, the Mac Studios, the Mac Minis, etc. Switching to the mobile phone or smartphone category gives you one product per year.
The Apple ecosystem consists of the following:
Apple Watch

iPhone

iPad

Macbook

Airpod

Homepod

iMac
You don't need to own all these devices to enjoy the ecosystem's connectivity. However, if you do get into the ecosystem, you'll enjoy the following:
1. Handoff: One Airpod for Your Devices
You don't need more than one AirPod to connect to all your Apple devices. The device has stellar connectivity, faster pairing, and excellent battery life. However, its most nifty feature is connecting to and switching seamlessly between your iPhone, iPad, Macbook, and iMac.
2. Airdrop
Android attempted a similar feature, but flawless implementation is challenging for many brands. On the other hand, Apple introduced Airdrop on the iPhone 5S in 2013, with remarkable improvements over the years. You can use it for file sharing on your devices.
3. iMessage and FaceTime
iMessage's continuity on any Apple device is one of the reasons it is popular. You can send messages on your iPhone and continue with your iPad or Macbook. The same thing applies to FaceTime.
4. Sidecar
You'd probably get an HDMI cable to connect a second display to your PC. Apple announced Sidecar in 2019, allowing users to use an iPad as a second display for their Mac.
The Samsung Ecosystem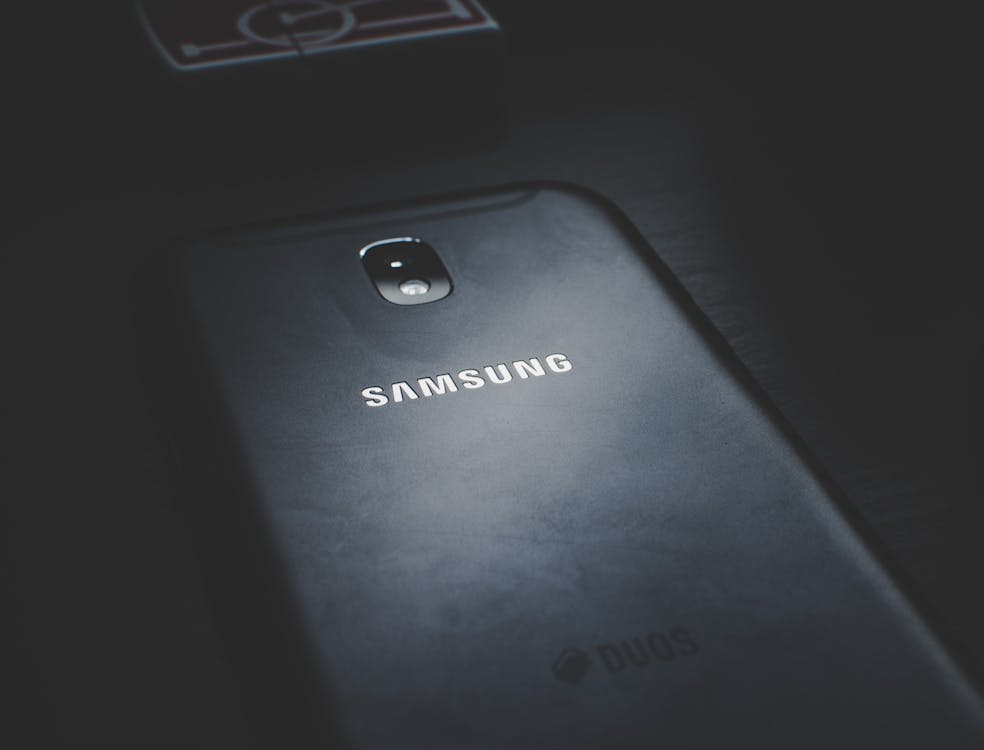 You can't get any better than Samsung in the Android space. One significant difference with Apple is the variety in each category. For example, the brand has several smartphone and tablet models.
Devices in this technosphere include:
Galaxy phones

Buds

Watch Active

Galaxy Tab

Galaxy Book
These devices are well-priced in different categories. Hence, you don't need to spend much to join the ecosystem.
The benefits you receive when you join include the following:
1. Galaxy Book and Tablet Integration
Like Sidecar on Apple, you can use your Galaxy tablet as a secondary display for your Galaxy book. However, it does not stop there.
The S-pen works flawlessly across all devices, although some Galaxy Books may not be touchscreen-enabled. That's another reason to add a tablet as a secondary screen if you don't have a touch-enabled Galaxy Book.
This feature arrived with the S20 series devices and worked seamlessly for Samsung. You can share files, including images, videos, contacts, etc. Some might wonder why they should opt for Quick Share over Google's Nearby Share.
With Quick Share, you don't need the approval to send files across multiple devices, provided you are signed into the same Samsung account. It is ideal for quick file sharing.
3. The Notes and Internet
You can sync your browsing data across multiple Android devices. However, Samsung Notes and the Internet offer more reliability within the ecosystem. If you start with your tablet or Galaxy Book, you can continue browsing or taking notes on your phone.
4. The Galaxy Watch
You can use the smartwatch with other Android devices, but you miss some essential features. For example, if connected to a compatible smartphone, the smartwatch can only measure your blood pressure and ECG. That ensures you have your Galaxy smartphone handy when using the smartwatch.
Samsung placed that caveat to lock in its users. Hence, you'll have limited capability until you purchase other devices.
5. Go Further with the Family Hub
This brand takes things to another level with the Family Hub. The more extended version, SmartThings Home Life, brings many capabilities beyond what Apple offers. That is because of the integration of significant home appliances into the smart life.
From refrigerators to Samsung TVs, Family Hub caters to everyday life. It is entertaining, with easy communication among the devices involved.
Which is Right for You? Apple or Samsung?
Apple's ecosystem is hedged in that having a device from another brand would make no meaningful addition. You can't use Airdrop between an iPhone and an Android device. However, the spectacular execution of features places it above any other technosphere.
Samsung still offers versatility with other brands, although it prioritizes its devices. For example, you can use the Galaxy Watch with another brand, but prominent features are only available when paired with a Galaxy smartphone.
Choose Samsung if you care about flexibility and versatility with other brands. If that does not bother you, Apple provides a more seamless experience. The tech giant has worked on prominent features far longer than Samsung.