In today's digital age, search engine optimization (SEO) has become an integral part of any business's online marketing strategy. Having a website alone is not enough in a world where billions of web pages vying for attention. Your website's ranking on search engines like Google can make all the difference between success and failure.
But with so much misinformation and theories out there, it's hard to know where to start when it comes to improving your SEO. That's why we've created this ultimate guide to provide you with up-to-date strategies and techniques for boosting your website's search engine rankings.
In this guide, we'll cover everything from the basics of SEO to advanced strategies, ensuring you are armed with the knowledge to make informed decisions that can make a lasting impact. 
You will learn how to improve your website's user experience, create quality content, optimize technical aspects of your site, and build high-quality backlinks. Whether you're a business owner, marketer, or SEO specialist, this guide will:
1. Conduct keyword research to identify relevant search terms for your website:
Conducting keyword research is an essential step in optimizing your website for search engines. As search engines rely on keywords to understand the content of a website, identifying relevant search terms can significantly impact your website's ranking. 
Effective keyword research online visibility involves using tools such as Google's Keyword Planner or SEMrush to identify high-volume keywords that are relevant to your business or industry. By analyzing search terms and their competition, you can target keywords that have high search volume and low competition, increasing your chances of ranking higher in search results.
Keyword research should be regularly reviewed and refined to ensure your website stays up-to-date with industry trends and changes in search algorithms. By conducting thorough keyword research, you can create relevant, high-quality content that is optimized for search engines, increasing the visibility of your website and driving traffic to it.
Optimize your website's content, including titles, meta descriptions, and tags, with your identified keywords: One of the most crucial aspects of on-page SEO is optimizing your website's content with the right keywords. 
The first step is to conduct comprehensive keyword research to identify the most relevant and high-volume keywords that match your website and content. Next, you need to ensure that your website's titles, meta descriptions, and tags include these identified keywords. 
This process helps Google and other search engines understand the relevance of your website's pages to specific search queries from users. By optimizing your website's content with the right keywords, you increase your chances of ranking higher in search engine results pages for relevant searches.
However, it's essential to use keywords naturally and avoid overusing them, also known as "keyword stuffing," which can hurt your SEO efforts. So, strike a balance between using your keywords effectively and creating high-quality, valuable content for your website visitors.
One important factor for improving your website's search engine optimization (SEO) is to ensure that your website's design and structure are user-friendly and easy to navigate. A well-designed website with clear navigation not only enhances the user experience but also improves the crawl ability of your site through search engine bots.
Therefore, it is important to make sure that your website's structure is organized and easily understood by both users and search engines. This includes having a clear hierarchy of content and using descriptive headings and titles. Additionally, ensure that your website is mobile-friendly, as a majority of searches now take place on mobile devices. 
By auditing and improving your website's design and structure for user-friendliness and ease of navigation, you can boost your website's ranking and improve your overall SEO success.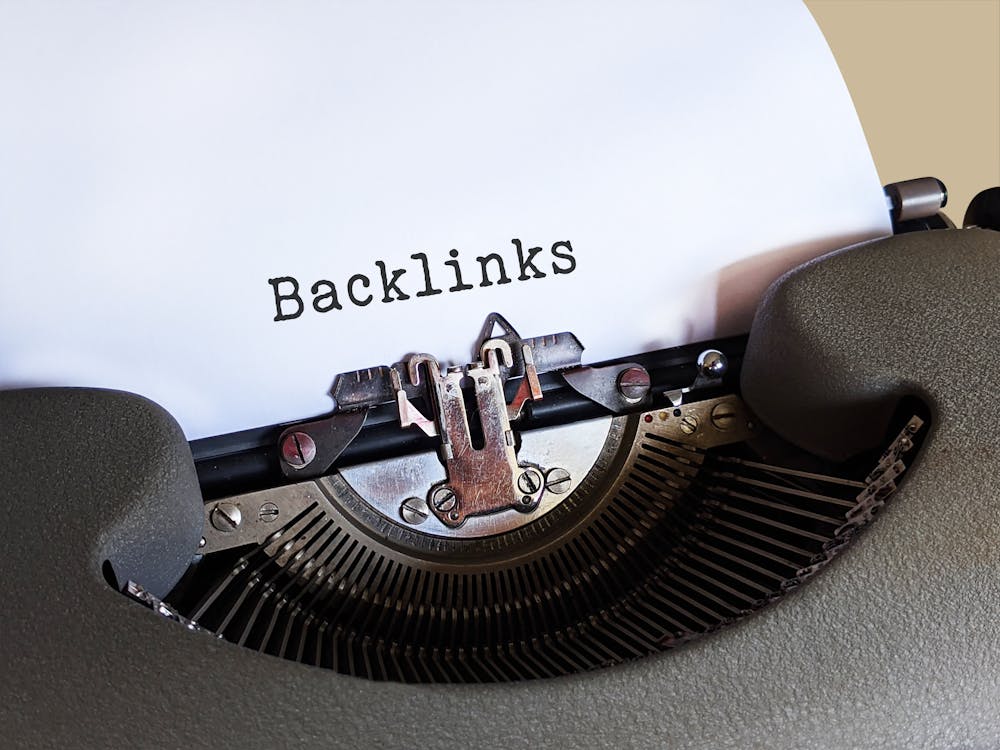 One of the most effective ways to improve your website's search engine ranking is to build high-quality backlinks. These are links from other websites that lead back to your site. However, not all backlinks are created equal.
To make a real impact on your ranking, you need to focus on getting backlinks from authoritative websites in your industry. These are sites that have earned a reputation for being knowledgeable and trustworthy in your field. To start building these high-quality backlinks, you'll need to reach out to these authoritative websites directly. 
This can be done through various means, such as guest posting, mentioning your website in a relevant article, or requesting a link exchange. By building relationships with these authoritative websites, you can acquire backlinks that will not only improve your ranking but also drive high-quality traffic to your site.
4. Continuously track your website's performance and adjust your SEO strategy accordingly:
One of the key components of a successful SEO strategy is continuous tracking and adjustment. Once you have implemented your SEO tactics, it is important to monitor your website's performance and analytics regularly.
By regularly analyzing your website's data you can determine what is working and what areas need improvement. Adjust your strategy accordingly to stay on top of your competition and continue to rank higher in search engine results pages. Keeping track of key metrics like website traffic, bounce rate, click-through rate, and keyword rankings will help you to identify areas for optimization and improve the overall performance of your website and SEO strategy. 
By continuously tracking and making adjustments, you'll be able to stay ahead of the constantly changing algorithms and best practices in the world of SEO.