Many businesses have optimized their process by streamlining their operations using CRM (customer relationship management) as it has become a standard part of any organization. Almost 90% of businesses deploy CRM software in their process to ensure a steady flow of operational activities between them and their customers.
However, the implementation of a CRM process is much more than just signing up to a platform and handling the access to your team. Otherwise, you will be left with poor data management and inefficient usage of the overall system. It is always better to have your own CRM software that will be designed according to your business structure fulfilling the requirements.
In this blog, we are going to explain the vital steps that you can take by working with the best CRM development company. Meanwhile, there are some crucial points that you must understand before starting the development of your CRM software. 
Understanding CRM
As the term CRM stands for Customer Relationship Management, it is a process that is based on the relationship of your business prospect with the customers. Using these analytics, you can improve the customer relationship that will lead to further revenue generation considering the utilization of the required implementations accordingly. So, the main purpose of a CRM revolves around the continual improvement of customer relations. 
Using a CRM, you can have better access to customer data that will help you serve them with a personalized experience on an individual level. With proper scheduling and reminders through automation, the overall communication will be enhanced. As a result, you will lead towards brand consistency. 
What is the CRM Lifecycle?
The CRM lifecycle is based on a concept that includes all the stages that a customer faces in the process and the facilitation of your company at each stage to analyze the customer-brand relationship. Here's the list of the 5 fundamental stages that are involved in the CRM model:
Reach

Acquisition

Conversion

Retention 

Loyalty
In this whole cycle, marketing handles the "reach" stage, focusing on ads and content to connect with potential clients, while closely collaborating with sales to convert prospects into leads.  Meanwhile, sales oversee the "conversion" stage, transitioning leads into customers before passing the customer relationship to service and success teams. As a result, these teams aim to retain customers through satisfaction initiatives, with the ultimate goal of encouraging customer referrals, marking the "loyalty" stage in the life cycle.
Fundamental Steps of CRM Implementation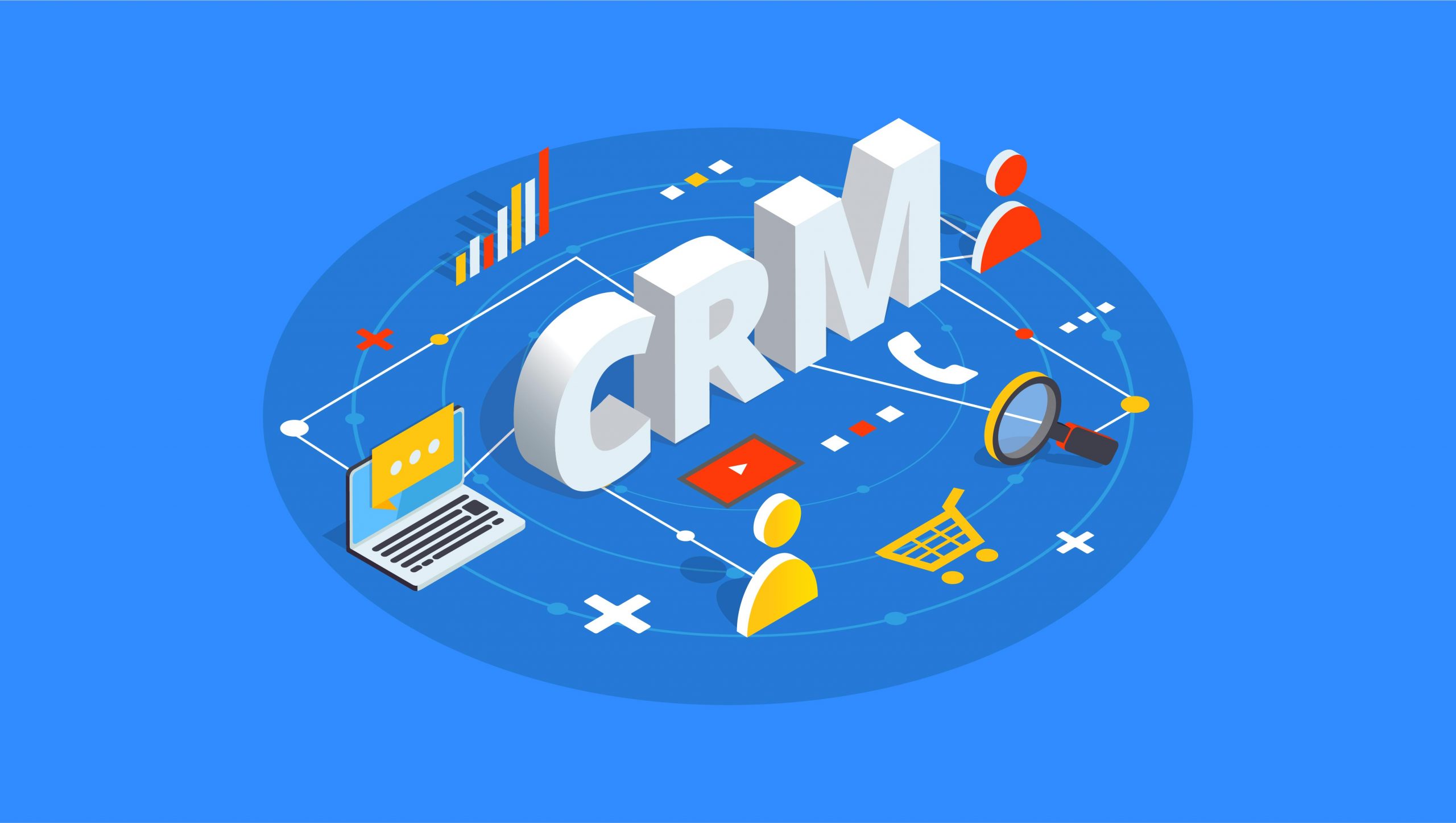 Image source: https://www.elegantthemes.com/
If you are planning to build CRM software, your strategy must be well-served according to the objective and the standards of such a platform. Following are the steps that will help you with the perfect implementation of your CRM.
1. Build Strategy
Before initializing the creation of a CRM, you must define a strategy that not only matches your business goals but also aligns with the smooth user experience. You must determine the key problem that you want to solve with this CRM software.
After that, you can move further with the implications and the management regarding the overall implementation of the CRM. You must also consider the overall requirements of your organization that you fulfill using this platform. Moreover, you have to define the project timeline before its initialization to ensure timely deployment. 
2. Determine Project Scope
It is quite essential to determine the scope of your project, otherwise, the strategy will be dispersed considering any added initiative over time. Such additions slow down the overall process while diverting from the real objective. Therefore, some important aspects must be finalized before moving further. You have to assign a single project manager who should be responsible for all the details of the project. However, the goals must be defined before implementation and the potential initiatives must be explained if they are dissecting with the process. 
3. Choose a Platform
Numerous CRM software platforms are available, each tailored to specific business needs and stages. However, essential features to prioritize include automation capabilities, seamless integrations, robust data security, responsive customer support, self-help resources, and scalability for ease of use. These features are critical in selecting the right CRM system to meet your business requirements.
4. Migrate Customer Data
Migrating customer data is a critical step in the successful implementation of a new CRM system. It involves the careful transfer of all existing customer information. The information includes contact details, purchase history, communication logs, and any other relevant data, from the old system or records to the new CRM platform. This process must be executed efficiently to prevent data loss or corruption, ensuring that all historical and current customer information is accurately transferred to the new system. 
5. Use Automation & Integrations
Modern CRM platforms offer two highly impactful features: automation of manual tasks, such as sales touchpoints, and seamless integration with your existing tools, like email marketing platforms used for prospect nurturing. To optimize these capabilities, collaborate with your support and sales teams to identify their routine tasks and consult your CRM provider to automate applicable processes. For instance, if your sales team follows a 7-step phone and email outreach sequence, your CRM can automate call reminders and email dispatches as part of this modulation.
6. Develop Feedback Process 
Finally, establishing a post-rollout feedback system is crucial. One effective approach is to create an anonymous form, possibly within your newly adopted CRM platform, allowing team members to provide input on the implementation process and the CRM's impact on their daily work life.
Conclusion
In conclusion, CRM is an essential tool for businesses, as many organizations are adopting it to improve customer relations. However, successful CRM implementation goes beyond mere sign-up; it involves tailoring the system to your business structure. To achieve this, partnering with a top CRM development company or mobile app development in San Diego is crucial.
Understanding CRM's primary focus on improving customer relationships through personalized experiences and streamlined communication is fundamental. Moreover, you can successfully implement a CRM system that aligns with your business objectives by following the steps mentioned above in this blog.