Since the pandemic, more companies than ever have had their employees work from home. This has been a real plus for many, with them enjoying the freedom and flexibility to work from their own space without needing a commute. Yet while there are many positives to working from home, it is important that everyone knows how vital cybersecurity is. Without taking the proper steps, you could end up with the company being compromised and confidential information being leaked. 
There are a host of things that you can do to manage your cybersecurity when working from home. This will ensure that data is kept safe, and secure and doesn't get lost. But what do you need to do in order to keep it this way? Many policies and steps can be put in place, and it's up to your company to implement these. If you need a refresher on what exactly cyber security is and what can be done, keep on reading. 
What is cybersecurity?
Cybersecurity is essentially the processes that companies go through in order to minimize the risk of a cyber attack happening and your details being stolen or compromised. Without cybersecurity, your hardware, software, or data could be taken and held for ransom or sold.
What are some cyber security tips when working from home?
When working from home, cybersecurity tips include investing in a dedicated device for work, securing your WiFi network, and locking and enabling tracking on your work devices. See a more in-depth look at the top tips with the infographic below.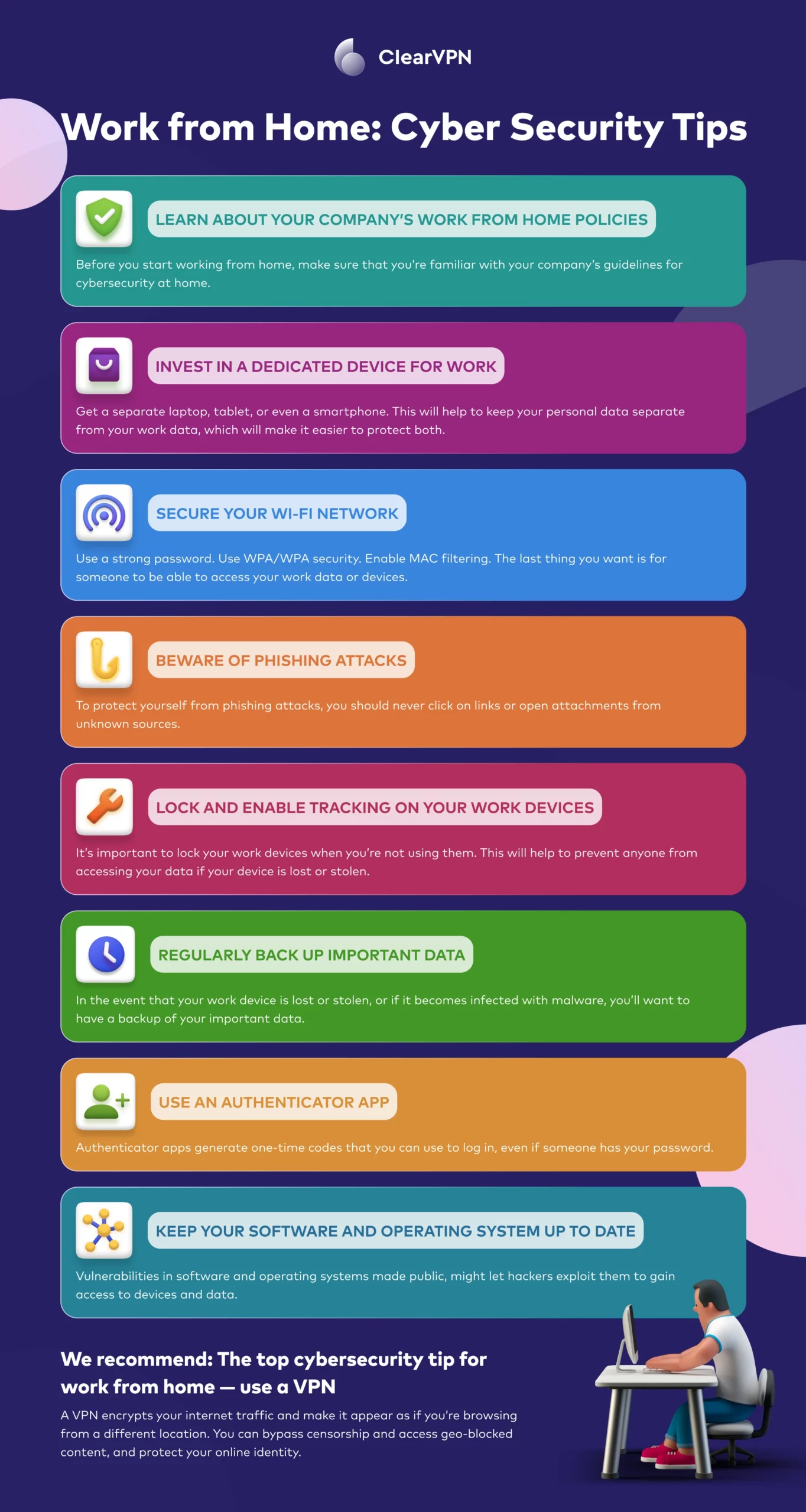 Infographic by: ClearVPN