Recently updated on May 4th, 2023 at 09:12 am
Our organization and manager make sure we have a special birthday at the office. So you must also make a few arrangements to celebrate your manager's birthday at work. Birthday is one of the most special life events and a manager has to attend the office even on this day. It is the responsibility of the staff and office members to make the manager's birthday special. You can either arrange for a little celebration in the office or everyone can surprise the manager with individual gifts or clubs together as one big group gift.
If you plan something like this, your manager won't regret coming to the office on this day and will be glad that the office staff and members value him or her. This way there would be good bonding between the manager and the subordinates. You can choose between so many corporate or personal gifts to wish your manager a very happy birthday. Thus we are here with some really cool birthday gift ideas to treat your manager for the birthday.
1. A Delicious Cake 
We cannot imagine celebrating anyone's birthday without a cake. Cake cutting on one's birthday makes the birthday celebration special and memorable. So you can surprise your manager with a delicious birthday cake on his special day. You can simply send a birthday cake in his office or as soon as he enters the office ask him to cut the cake with every office member singing a birthday song in the background. You can order online an attractive and personalized birthday cake and let them and everyone else indulge in eating a cake. Make cake delivery to your near and dear ones in the USA for special occasions and festivals and convey your special greeting.
2. A Lucky Plant
You can surprise your manager with a nice office plant. This plant would be a great gift for him as it will brighten up his office space and many of these plants have the ability to purify the surrounding air. Make sure you choose a plant that is low maintenance so your manager does not have to pay much attention to taking care of the plant. You can gift plants like a bonsai tree, money plant, honeysuckle, bamboo, etc.  This plant would become a good companion of your manager and he will love working in this atmosphere.
3. Wine Subscription Box
Instead of a single wine, you can gift your manager a wine subscription box. This is a monthly subscription wine box so new wines will be delivered to your manager every month. This is a great gift if your manager appreciates fine things in life. This wine gift will give them good and relaxing moments with their family and friends. You can surprise your manager with carefully curated and handpicked wines that will be delivered to your manager.
4. A Delicious Chocolate Box
If your manager has a sweet tooth you can surprise them with a delicious chocolate box. This decorative box includes assorted chocolates that are the perfect treat for your manager for their birthday. A box full of chocolate is a great corporate gift as well as a personal gift so sweeten your bond with your manager with this delicious chocolate box. This chocolate surprise will be a wonderful gift for the manager so treat them with the same.
5. Employees Group Gift-Giving
If you want a perfect and expensive gift for the manager you can choose this unique and thoughtful way of crowdfunding wherein all the employees will contribute to the gift. This will involve pooling funds together as a group so that you can purchase a really special birthday gift for the manager. This way you can find the most precious and expensive gift for the manager like a smartwatch or something else that would be useful to them at work. Send birthday gifts USA to your friends and loved ones there and wish them a very happy birthday through lovely gifts.
6. A Gift Hamper
Gourmet snacks are a great gift idea. If you cannot really find a perfect gift for your manager, go for this one. This gift hamper is a versatile gift hamper because it includes a variety of snacks and delicious chocolates. This will be helpful to your manager may it be a movie marathon or midnight cravings as these tasteful snacks will satiate them with the last minute hunger. This gift hamper will be beautifully decorated and thus it will make one of the best birthday gifts for your manager. You can get unique birthday gift ideas for your manager from our online gift site to treat your special ones on their special days and convey your wishes.
7. Designer Pens
The most important thing for everyone while they are working is pens. Also, there are many officials who are fond of using designer pens. Because of the usefulness of pens, it is a great gift for anyone's birthday especially managers. So choose from a wide collection of exclusive designer pens online at https://www.theonlinepencompany.com that are suitable and useful to your manager and treat them with the same for their birthday. You can gift them a pen that will suit their personality and they will always remember you when they will use this pen to write something and will also appreciate this thoughtful gift idea.
8. A Birthday Flower with Fruits & Nuts Box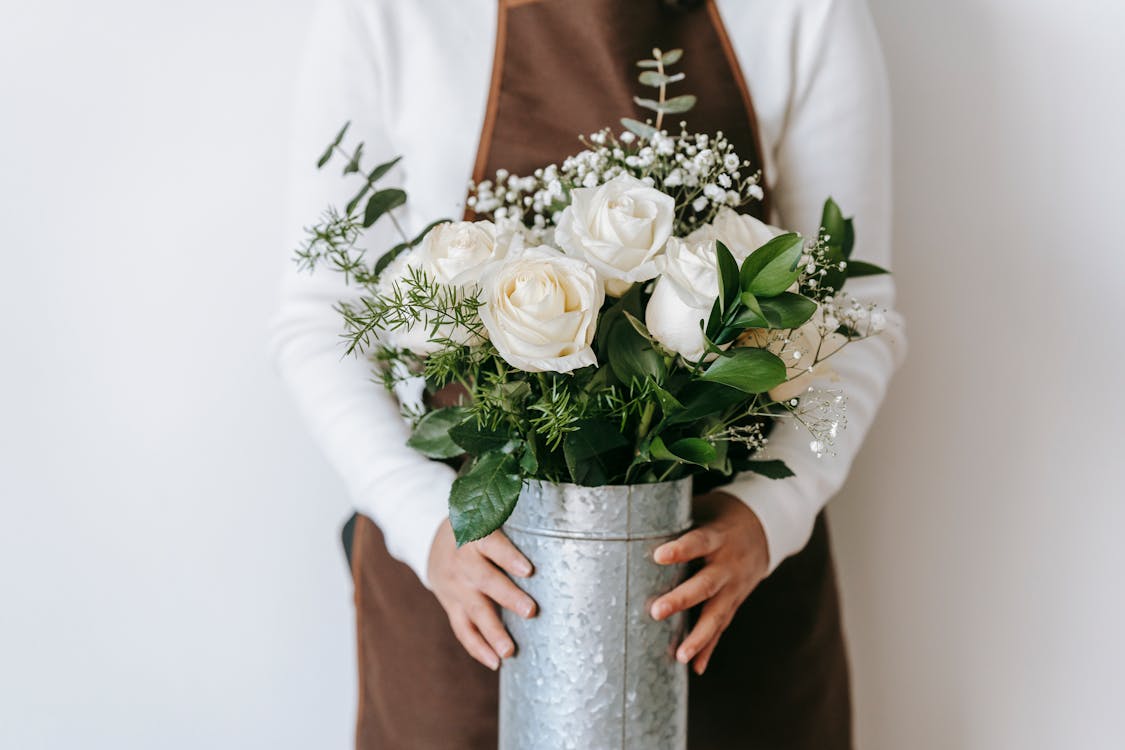 If your manager is a fitness freak and health-conscious you can treat him or her with something healthy like dry fruits, nuts, and fresh fruits. Along with these, you can gift them flowers because blooms are one of the best ways to convey birthday wishes to your manager or anyone else. Along with these, you can gift them flowers because blooms are one of the best ways to convey birthday wishes to your manager or anyone else. These gifts when paired together will make the perfect gift combo for your manager. Convey your best birthday wishes to your manager with a birthday flower with fruits and nuts box. This gift box is beautifully decorated so that it can extend birthday greetings to the manager.
9. A Curated Graphic T-Shirt
This may seem too simple for your manager, but if you're close with them, it shouldn't matter. If your manager has a great sense of humor, then they'll probably appreciate a gift that will make them laugh. These hilarious graphic T-shirts from an Australian clothing store may just be what you are looking for. 
Apart from the awesome designs, which are created by their in-house artists and artist community, the T-shirts are all made of 100 percent ethically sourced combed cotton. Each one is also printed in-house, using eco-friendly, water-based ink pigments. Whether your manager loves puns, memes, or pop-culture references, you'll be able to find a design that's right up their alley.
10. Bonus Gift Idea
Some managers are always on the road and often go on company trips for business meetings. It can just be a day trip or one that lasts several days. To make their trip hassle-free and convenient, give them a lightweight carry-on travel backpack with the right size and compartments. Find a bag that meets airport cabin size requirements, so they don't have to check it in, pay for extra fees or face the risk of lost luggage, especially for long-haul flights.
We hope these cool birthday gift ideas for your manager are appreciated by all the managers and will make them feel special.