The 2020 pandemic altered how people purchase and raised the desire for online transactions. Businesses are converting swiftly to online platforms in order to keep up, which has sped up digitization by up to seven years. Yet, bringing a physical-and-mortar company online is not an easy task. It calls for strategic planning, an examination of your target audience's needs, and a long-term vision for your company. Business owners need a comprehensive strategy before they can start selling online, from refining their website to fine-tuning their marketing objectives.
The adoption of digital technology across all facets of an organization's activities is, to put it simply, the shift to online enterprises. This has a tremendous impact on how it functions and can also have a big impact on how satisfied customers are with the products. This shift has led to the emergence of new, cutting-edge goods and services. Digital transformation influences almost every aspect of an organization, from the way employees, operate to how data is collected and analyzed. It fundamentally alters business processes and revolutionizes operations at all levels.
A company must frequently make drastic changes and be prepared for failures and experiments if it wants to transition to an online business. It may seem counterintuitive at first to abandon tried-and-true business practices, but in industries where digital technologies are indispensable, this is often the case. It is important for business leaders to recognize that customers are already familiar with digital transformation. That time period has already passed.
They regularly employ cutting-edge technologies, which are no longer considered "new" by them. They are an established element of daily existence. Business owners are aware that they need to remain on top of trends as more and more activities go online.
What drives brick-and-mortar businesses to migrate online?
Presently, the market is seeing a significant influx of innovative technical solutions. The "second wave of digital change" can apply here. Artificial intelligence (AI), Big Data, Robotics, and machine learning are all becoming more widespread. A sizable portion of businesses that have adopted the use of these technologies and Artificial Intelligence in some capacity has experienced a 270% rise over the previous four years. Additionally, the market for artificial intelligence is continually expanding. Consumers are accustomed to programmed systems that offer recommendations on various services across several platforms, among other things. It is hardly surprising that many businesses intend to increase the proportion of AI in their operations.
Now, businesses may boost process efficiency while reducing operating costs. This has a positive impact on supply chain management, production planning, and customer service in addition to lowering operational expenses. Companies' and Industries' capacity to serve their consumers is improved by having access to vast amounts of information from several sources thanks to big data.
An industry that has done this properly is the gambling industry, which now caters to online customers with a lot of incentives. Additionally, states and governments have regulated the online scenes of their jurisdiction, making the avenue for better services. Pennsylvania, for instance, is one of the few states that has regulated the online gambling scene, making a lot of companies thrive. As one of the giants in the industry, BetMGM online casino in PA has been a success, offering constant, unwavering service.
How can Brick and Mortar companies migrate to online businesses?
1. Optimize your company plan
Check to verify if the objectives and deliverables specified in your first business plan still make sense and aid in maintaining the value of your brand. Check the demographic and interest information on your website and social media analytics to determine who your current clients are. This will enable you to assess whether your target market is the right one.
If you are switching from a physical to an online store, take into account how customer requirements and desires will alter.
2. Plan your approach to your product line
See if the products you previously sold still make sense in the current environment by evaluating your product line. The availability of anything accessible in-store and online may be affected by shipping and logistics concerns. Find out what has historically sold well and what is now selling well using your sales data. On inventory, that might offer guidance. Another option is to reconsider where you position your products.
3. Refresh your marketing strategy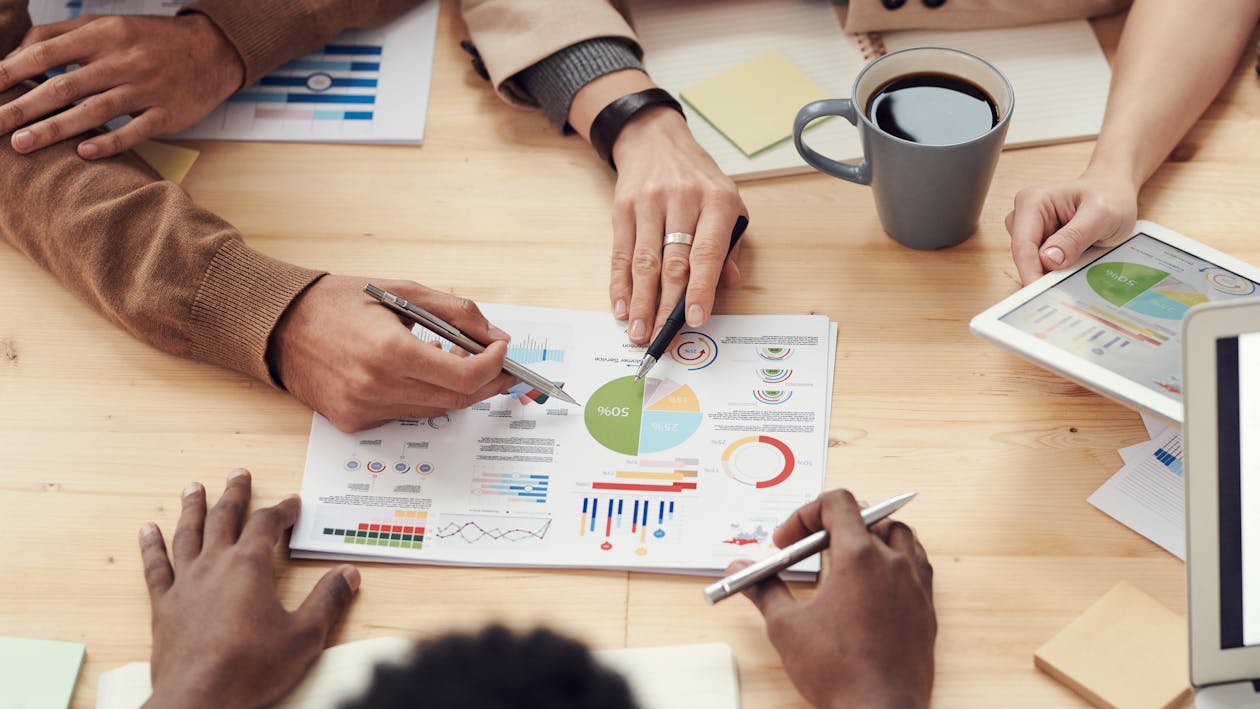 Digital marketing becomes even more crucial as businesses move online, so choose the best ways to reach your potential client. While product research has been done online for some time, recent developments have sped up the transition to a digital-first strategy. If individuals stay at home, social media and email marketing will become even more crucial because you will not have the chance to interact with potential clients face-to-face.
Which Brick and Mortar companies succeeded after migrating to online businesses?
1. Home Depot
Since 1979, Home Depot has operated as a physical location, but by leveraging the Internet to increase its clientele, it has evolved into a virtual company. While choosing the appropriate paint color for your home, you may simulate the in-store experience using their ProjectColor app.
2. Starbucks
The business was able to expand significantly as a result of the CEO's ability to leverage the company's operations. Using Deep Brew, an AI-based solution, helped the company reach such a successful outcome. The optimal placements for its new eateries will be determined by the answer. Data about the population, income levels, traffic, the presence of competitors, etc. are all being analyzed by AI.
3. IKEA
IKEA is among the best instances of how a traditional business can lead the way in digital transformation. It has been promoting a solid strategy to provide an omnichannel purchasing experience, bolstering its position in e-commerce. Customers of the Swedish company can now use augmented reality to pick their furniture before they make a real purchase, as well as shop in smaller-format stores.
4. LEGO
Despite being on the verge of bankruptcy two decades ago, LEGO has subsequently prospered as a result of the effective adoption of digital transformation. The business leaders recognized a new kind of customer after taking a lesson from their mistakes. In order to bridge the physical and digital worlds, the corporation spends a considerable amount of money on mobile games and applications. In an effort to let customers design their own items, LEGO has been experimenting with 3D printing as well.
Conclusion
For many businesses wanting to stay competitive in today's digital market, moving from a brick-and-mortar to an online firm can be difficult but important and necessary. Brick-and-mortar businesses may effectively transition to online services and attract new clients by investing in digital infrastructure, improving their business plans, and revising their marketing approach.
For other firms wanting to migrate, the success stories of brands like Home Depot, Walmart, Target, and Best Buy will provide invaluable insights to thrive in this technological era.