Recently updated on March 23rd, 2023 at 02:02 pm
If you are interested in competitive online gaming and esports, you need to have the right kind of gaming laptop in order to have the best experience. These computers are different from your regular laptops and are designed for the full optimization of video games.
Not only do they have fast processing speeds, but they also offer high-quality performance levels and amazing graphics that will make your gaming experience faster, smoother, and more enjoyable overall. Depending on the type of gamer you are, and how frequently you take part in esports competitions, there are many different kinds to choose from.
Some are budget-friendly, others not so much, but they are totally worth the investment if you want to make the most of your gaming! A major difference between gaming laptops and regular laptops is their storage space, so when you are deciding which one is right for you, take this into account. So, for the best gaming laptops for online games, read on to find out which ones we think are worth going for! 
The best gaming laptops for 2023
1. Acer Predator Triton 500
If you are interested in finding the best laptop for gaming, we highly recommend the Acer Predator Triton 500. It's a slim laptop with a display screen of 15 inches, making it easily transportable if needs be. It has an Intel Core i7 processor as well as an Nvidia GeForce RTX GPU. This is a small yet mighty laptop that is the perfect choice for the avid gamer. Due to its style and speed, it's a great asset to have in terms of optimizing your gaming skills.
2. Dell G5 15
If you are looking for something a little more budget-friendly, we suggest you opt for the Dell G5 15. Similar to the Acer, it has a 15-inch display, Nvidia GeForce GTX GPU, and an Intel Core i5/i7 processor. With gaming laptops usually being a bit more costly, this is a model that is worth considering as it will be an investment that will last a long time. It has a strong gaming performance, guaranteeing a reliable tool for you to use when gaming competitively.
3. Alienware M15 R6
This model is a sleek choice to make as your number-one gaming laptop. With a 15-inch display coupled with an Intel Core i7/i9 processor and Nvidia GeForce RTX GPU, it has everything you need to take your online gaming to the next level. It boasts some of the best performance statistics in the gaming world today, with fast operations to match. With an HD thin-bezel display and backlit keyboard, what are you waiting for? You will look and feel the part with this model.
4. Razer Blade 16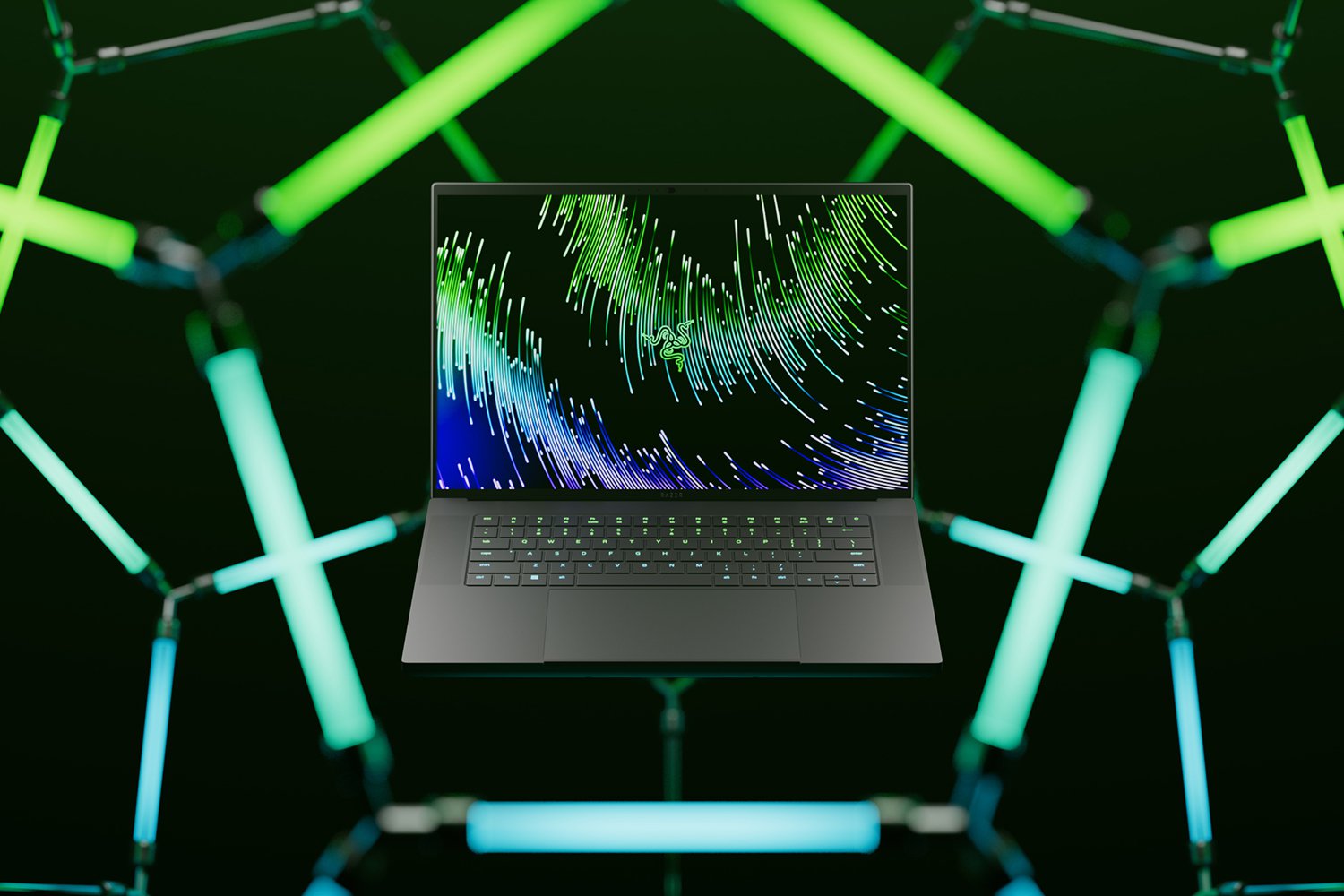 This model is known today as one of the best dual-mode gaming laptops on the market! If you want your games to look as great as they possibly can, then you should consider the Razer Blade 16. This laptop comes with an optional dual-mode mini-LED screen, which you can swap between the modes of FHD Plus/230 Hz or UDH Plus/120 Hz at just the click of a button. Inside the laptop itself, you will find powerful chips from Intel and Nvidia, meaning that it can run some of the most demanding games in the industry today at the highest settings possible. 
5. Lenovo Legion 5 Pro
This is one of the best and most affordable laptops in the gaming market right now if you are looking for a bigger screen. The Lenovo Legion 5 Pro comes with a 17-inch gaming screen, bigger than some of the other models previously mentioned. Reviews have shown that this laptop is one of Lenovo's best gaming laptops to date.
It has an outstanding performance record and delivers exceptional gaming results again and again. With a 165Hz display panel, your games will look as clear as day! A screen that is both large and of high quality is hard to come by these days, and you will have all the room for multitasking as you switch from window to window. The keyboard is also extremely nice to use, with the four-zone programmable backlighting meaning you can easily customize it to your style.
6. Asus ROG Strix G15 Advantage Edition
This model is an all-AMD gaming laptop that is well worth the investment. This is one of the few gaming laptops on the market right now that consists of both an AMD GPU and an AMD processor. It is able to deliver gaming performances that are on par with some of the other top models on the market that we've listed here.
When you're gaming on the go, you're going to be using up a lot of battery life. But not to worry, as the Asus ROG Strix G15 has one of the best gaming battery lives around. When tested, it was able to maintain two playable frames for over an hour with no charger attached. This is equally impressive due when you consider that this model has lots of flashing LED lights and a colorful lighting strip around the base. If you want a bold design, good battery life, and a trustworthy device, this is the best laptop for you for online gaming!
Conclusion:
Having the right gaming laptop is crucial for a seamless and enjoyable gaming experience, especially for competitive online gaming and esports. Gaming laptops are designed with fast processing speeds, high-quality performance levels, and amazing graphics that optimize video games. The market is full of options ranging from budget-friendly models to high-end ones, each with its unique features and capabilities.
The six best gaming laptops for 2023 are the Acer Predator Triton 500, Dell G5 15, Alienware M15 R6, Razer Blade 16, Lenovo Legion 5 Pro, and Asus ROG Strix G15 Advantage Edition. Investing in a gaming laptop is a great decision for any avid gamer as it provides long-lasting performance and an overall superior gaming experience.