Did you know that there are nearly 610,000 workers in "hot work" professions in the US? Welders, solderers, brazing workers are all considered hot workers. This profession has steady growth but is one of the more dangerous professions out there. 
Want to learn more? Read on so you can answer questions like "what is hot work?", "How dangerous is hot work?", and whether you need a permit for this type of work.
What Is Hot Work? 
Any work that generates a source of ignition, such as a spark, flame, or heat, is considered hot work. It can be direct, such as when the equipment the worker is using creates a flame, or indirect. Indirect is when you are cutting something and sparks are created. 
Anything involving welding, cutting, grinding, soldering, or brazing or grinding, burning, melting, or drilling metals or glass. In addition, some of the other common types include: 
Thawing pipes

Cutting 

Using open flames and torches

Using hot air blowers 

Using lead heaters

Using bitumen and tar boilers
The nature of the work and the materials and equipment used require special training, care, and protection.  
Hot Work Hazards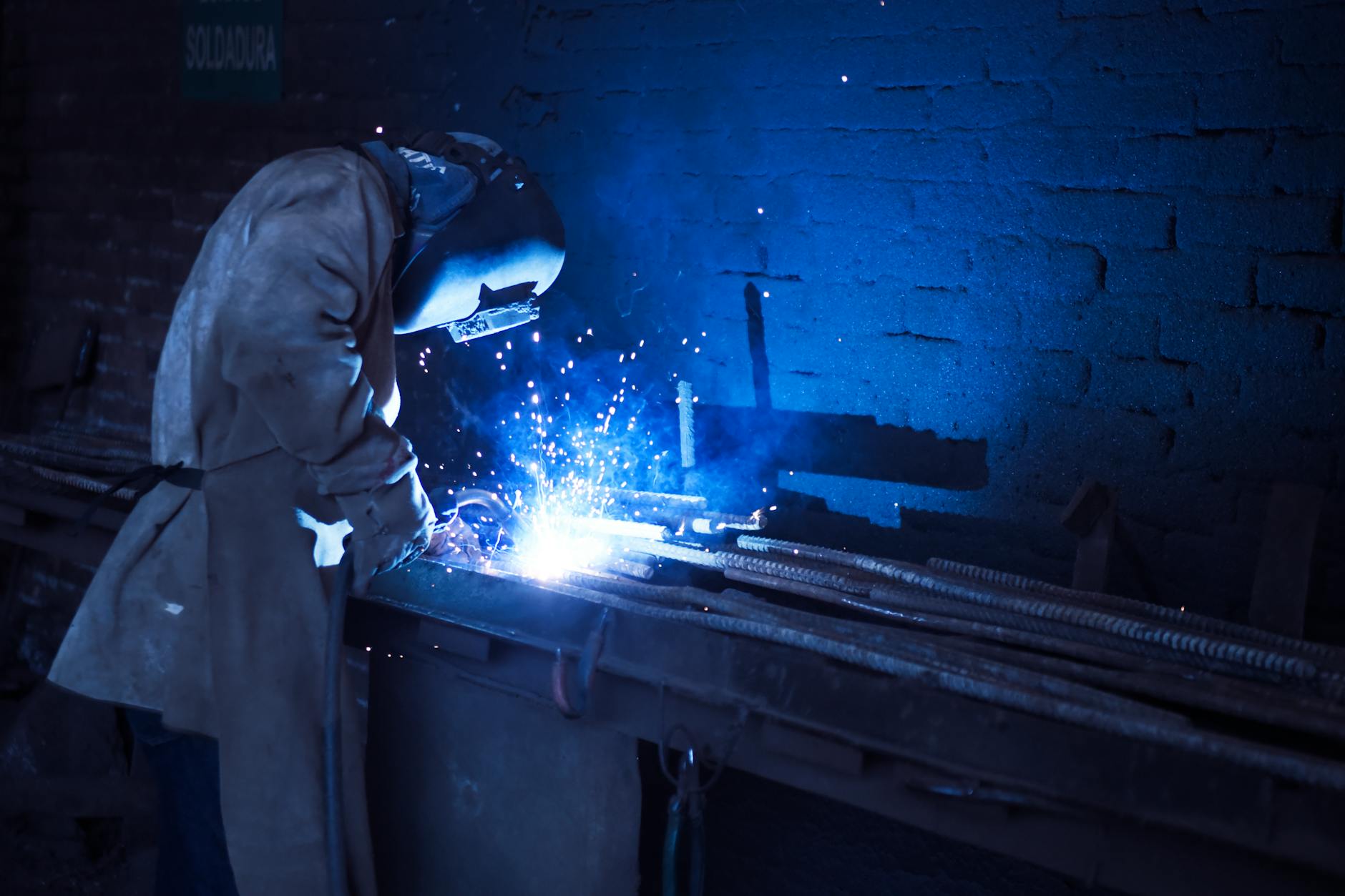 It is inherently dangerous because it involves an open flame, sparks, or heat, all of which can cause industrial fires or injuries. However, there are additional dangers that hot workers face, including: 
Exposure to UV or Infrared Light: This can occur during welding and expose workers to lights that can damage their eyes or skin. 
Electrical Hazards: Because they are typically using electrical equipment, there is always the risk of short-circuiting, bad wiring, and electrocution. 
Exposure to Fumes: Fumes can occur through various types of hot work, and without proper protection, workers can be exposed to these fumes which can damage their eyes and respiratory systems. 
Burns: There is the obvious danger of a burn from using a heat source, such as an open flame, but workers are also at risk of burns from hot materials or equipment. 
Hot Work Safety
In order to protect hot workers, proper safety precautions need to be taken. Because of the potential danger of this type of work, a permit is needed. Any type of hot work requires a permit, which includes information on the safety precautions that will be taken, including: 
Personal protective equipment (PPE) (such as face masks, gloves, and goggles)

Proper equipment 

Availability of fire extinguishers and other ways of putting out fires

Removal of combustible materials from the area

Removal of flammable substances from the area 

Proper ventilation during the work

Screens to contain sparks

Safe storage of equipment 

Fire watches for the appropriate duration that is specified in the permit or risk assessment

Proper training and certification of those performing the work
All of this information will typically be included in a permit application. Check out more about hot work permits from OSHA before you get started. 
All You Need to Know About Hot Work
Now that you can answer the question "what is hot work", you can plan for this type of work at your home or business and ensure that all safety precautions are taken. It is sometimes necessary, but only if proper steps are taken before the work begins. 
If you found this information useful, be sure to check out some of our other articles before you go and come back often for new content.