No matter how small or wide your business blog is, it is important to keep the update constant so that your readers are always eager for your post. Business blogging is useful for companies in ways to increase traffic to a website and to strengthen the bond with the consumer. Apart from giving credibility in your business niche, blogging also helps in promoting marketing campaign and strategy.
By giving your readers every day a fresh, interesting, relevant and useful content will provide your readers a spark to keep coming to your blog. It is not easy to maintain a blog as you have to plump out fresh ideas every day.
The listed blog content ideas for business will help you to lead a very creative thinking with engaging ideas for your blog.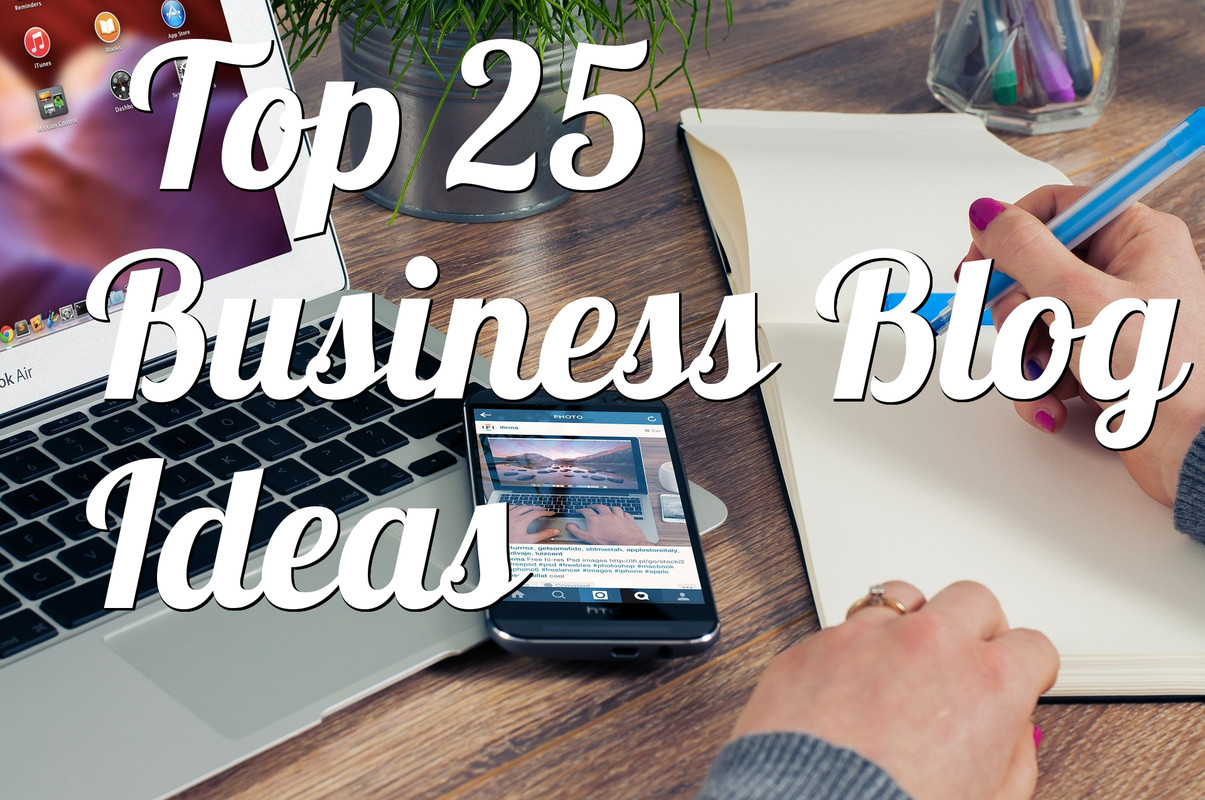 Post a success story of any of your customer, which will trigger the mindset of other readers regarding your products and services.

 Always answer the question you get on your blog regarding your business; this will make readers understand that you have a sense of responsiveness.

 Practical knowledge is better than theoretical. Try and record a video on how to do something related to business.

 Share your thoughts on what made you inspire to become an entrepreneur.

 Try to share research results with trend analysis done in your company. This will help to attract readers.

 Write about the things "you need to avoid in business".

 Share an educational post regarding what courses you need to follow to become a business owner.

 Share some leadership that is informative, and thought-provoking.

 Share about your biggest lesson you learned in the journey of becoming a business owner.

 Make it little promotive by sharing a promotional content on any idea your company is sponsoring.

 If you have a job vacancy in your company, share a blog regarding its job description.

 Share some names of your favorite author and books which inspired you in this niche.

 Share a proper guideline on popular relevant topic regarding business.

 Question an important post holder in your company and share it. Ask your readers to share their comments.

 Share your business aim with your readers, which will inspire them in return as well.

 Share a post regarding any new service or product that your company has undertaken, this will make your readers updated.

 Make a post which holds information about your stuff. This will help your readers to understand you in more better and personal level.

 Share a guest post on your blog.

 To make your blog interactive, host a quiz on your company's service and products. This will help readers to know more about your services.

 In every business, there are some or other problems present. Share a post about a problem and share a solution to it.

 If you have a business of making products, then share an insight how you and your staff make use of that product. Readers too will get interested in buying your products hereafter.

 Write a blog on how you failed or any hurdles that came across in setting up your business. This will make readers to avoid the same mistakes and you will gain more trust in them.

 Write a blog on any of your product, which will grab readers' attention.

 Share a behind-the-scenes post. This will give a transparency to the readers.

 Share a post which talks about your competition.
With these 25 content ideas for business blog, you will get a hint about which topic you should post. Because it's important to keep your blog innovative and active so that your customers are well connected and aware of your marketing service and products anytime.