If your business operates as a custom supplement manufacturer and you've been trying to place your product on local pharmacy shelves, there's one key marketing factor that you may have overlooked. Your product packaging can make a significant difference in persuading pharmacies to make shelf space for the supplement and attracting consumer attention to boost long-term sales.
When you're trying to get your product stocked in pharmacies, having eye-catching, custom packaging is key. Here are a few top reasons to opt for custom packaging over generic labels.
Custom Packaging To Build Trust With Your Customers
Having distinct packaging can help get your product placed on pharmacy shelves, attract customers, and increase your sales. This tenet generally holds true no matter what type of product packaging you plan to create for your supplement. For instance, you may want to create:
Custom labels and other print materials

General product packaging
Whatever type of packaging you're thinking of producing for your supplement products, there are a few elements you may want to incorporate to solidify your branding and start building customer loyalty. As a bonus, these elements can make a major difference in convincing local pharmacies that your product will sell well and boost their business. These elements include:
Color schemes

Branding elements, such as logos

Visible company mottos or slogans

Unique packaging shapes and sizes
Build a Brand Identity That is Recognizable
Whether you're busy designing custom printed mylar bags or colorful labels to get your supplement stocked at local pharmacies, it's important to maintain a consistent brand identity in your packaging. Having an easy-to-recognize brand is persuasive for both sellers and customers. In general:
It makes your company's products instantly recognizable

It helps each product stand out on pharmacy shelves

It creates a distinct company personality

It showcases your business's goals and missions to help differentiate you from competitors

It provides a sense of consistency across different products, especially when the same design elements are used across the packaging of all your supplements

It can increase brand awareness among consumers and help foster company and brand loyalty
In order to ensure strong branding in your custom packaging, there are a few steps to take. You'll want to: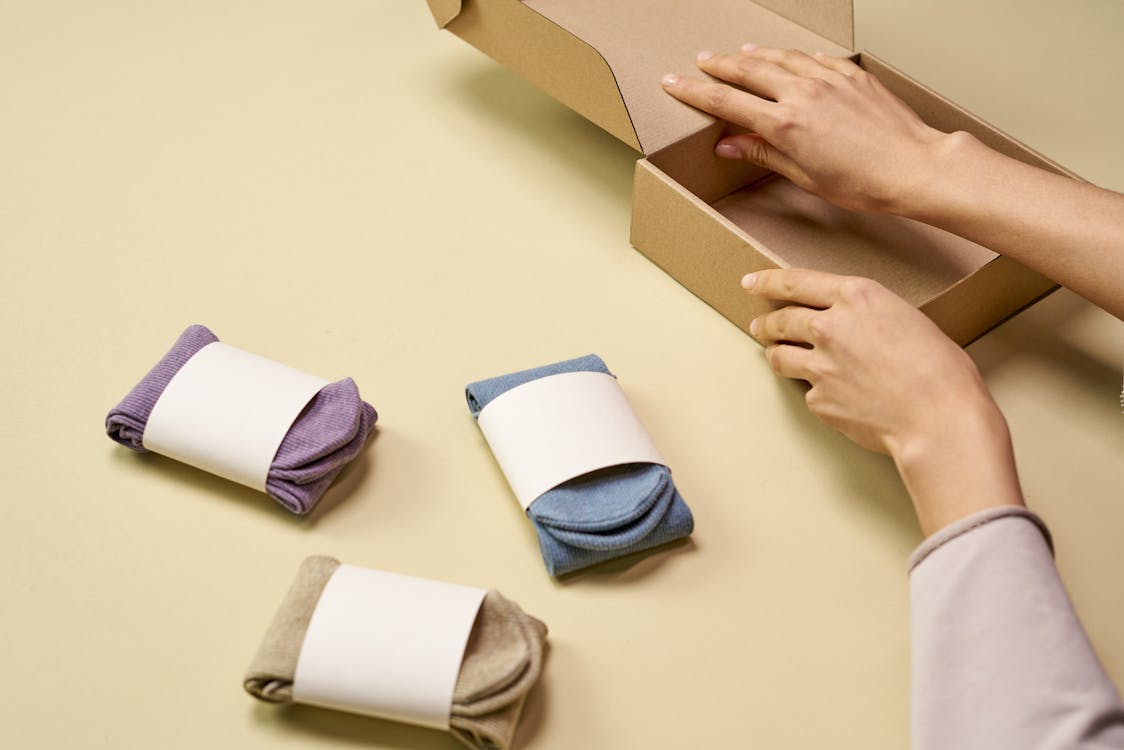 Research your audience and the typical customers at your desired pharmacies

Create a logo that communicates the benefits of your products but that also helps your supplements stand out from the crowd

Advertise your product packaging on social media to drum up attention and help persuade your local pharmacies to stock the product

Choose unusual packaging shapes or bright colors to help the supplement really stand out on store shelves
If you've been struggling to convince retailers to make room for your product on store shelves, you may want to think about jazzing up your packaging. The right packaging can make a major aesthetic difference and may be the key to drawing consumers' attention and boosting your sales. If you want to spice up your supplement product to pitch it more effectively to local pharmacies, keep these key reasons and tips in mind as you design your custom product packaging.