In the US alone, 72% of consumers make purchasing decisions based on packaging design.
When it comes to packaging, a box is no longer just a box. In 2021, packaging boxes have become strategic assets and part of the products inside.
The box now has two significant responsibilities. It's safeguarding the products and representing them as desirable commodities.
What are the benefits of custom packaging, you ask? For starters, the package serves as a walking billboard for your brand. A majority of consumers reuse product packaging after purchase, so you need to make it hard for them to throw yours away.
To grow your business, you need to keep your products in the consumers' minds. Making their product journey memorable, and it all starts with your packaging.
If these are no reasons enough to convince you, this guide explores a lot more benefits of custom packaging. It'll help you understand why you should be doing it as well.
1. First Impressions Matter
Custom packaging is your avenue to make an incredible and lasting first impression with your customers. Envision yourself buying a product from a company for the first time. If the product arrives in an impressive, customized package, you would undoubtedly be impressed.
The package would feel elegant, soft, and refined and not just another corrugated cardboard box. Personalized packages tell of an upper-tier product even before opening the box. This is the kind of first impression you should be looking to make with your target market.
2. Custom Packages Are a Marketing Tool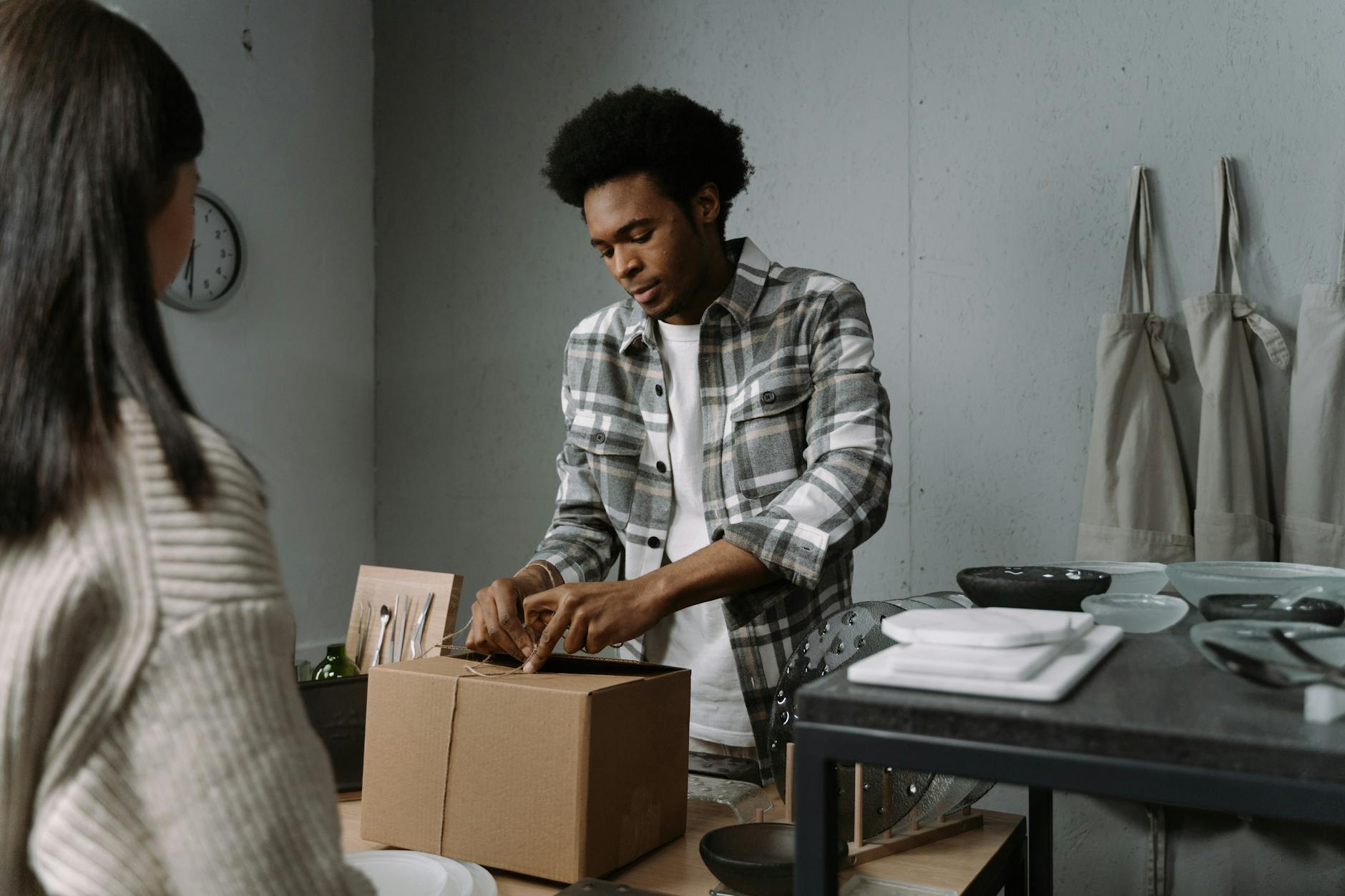 One of the most incredible benefits of customized packaging is that it can act as a marketing tool for your brand. A great way to present your products as high-end to your customers is through personalized packaging. They will come off as cheerful, mysterious, and all-natural, which a lot of consumers are into.
Of course, you would need the right product package design with the right combination of materials and colors.
If you can make your package a puzzle that customers have to unwrap to get to the real prize, which is the product, you'll win your customers over through and through. To ensure you have the right boxes, go through package design testing until you have the right dynamics.
Opening the box in itself will be a treat, and most people will absolutely appreciate the experience. As a business, your brand must have a story to tell, and you need to tell it in a way that connects with your potential customers.
Make your brand interesting and relevant through your custom packaging. The packaging will become a part of your company's personality.
3. Custom Packages Are an Experience
Unboxing videos have become a phenomenon is because people love the unboxing experience. Who would have known unboxing packages could be so exciting and sensational? They are some of the most-watched videos on YouTube to date.
If you have watched an unboxing video then you know that packages with a brand's logo improve the overall customer experience. Keep in mind that your packaging is the only physical thing consumers touch and feel during the purchasing process.
You'll be offering your customers an incredible experience every time they purchase your products.
4. Customized Packages Are Memorable
Custom packages tend to stand out compared to plain standard boxes. Whether you choose to go with specialized embossing, debossing, or spot UV printing in order to make your brand colors pop, you need to do something that grabs and holds attention.
Take advantage of the various printing processes that make packages unique and memorable while protecting products from scuffs and smudges at the same time.
5. Customized Packages Set Your Products Apart
As a business that wants to stand out, your custom packages should be a part of your company as much as your business name or your logo. You need to put so much thought into your package that it becomes unmistakable whenever someone takes a glance at it. There is so much you can do here when creating custom corrugated boxes.
You can incorporate various print materials, different color combinations, unique packaging design, and an incredible printing process.
If you want to emphasize how eco-friendly your business is, you can incorporate biodegradable or recyclable items in your package. More and more people have become environmentally conscious, so this may play out very well for your business.
6. Product Safety and Protection
As much as your packaging will offer a delightful experience to your customers, you also want to make sure that the product arrived safely.
It won't matter how great your product is or how beautiful your packaging is if it doesn't reach the customer in one piece. One of the most significant benefits of customized packages is ensuring the products reach your consumers safely and use custom foam packaging to protect the product for any damage. 
When you customize your package boxes, you get to choose the style, size, and printing design. If your products have different specifications and come in different sizes, then you can use custom shipping boxes created to those sizes to ensure safety during transit.
Beyond that, you can have add-ons with various locking tabs incorporated to make the boxes more secure and protective.
Benefits of Custom Packaging: How They Can Enhance Your Shipping Performance
These are some of the major benefits of custom packaging your product. If you get it right, custom box designs can easily enhance your shipping performance because you'll have more customers ordering your products. Beyond that, it will help with your marketing, increase brand awareness, and significantly boost your business growth.
Did you find our post informative? If so, we have more helpful and valuable articles in our blog section. Please check us out today.