Recently updated on October 25th, 2022 at 12:09 pm
The Internet has completely changed the way most companies operate, and the same is true for small businesses. Where print advertising and telemarketing once reigned supreme, there is an abundance of marketing emails and digital ads. In a world of chatbots, small business owners may scratch their heads and wonder if they still need to offer phone service. The short answer is a resounding yes.
A quality phone service still holds a lot of value, and companies like gabbit.net offer a voice over internet protocol (VoIP) service that allows businesses to connect calls using the internet. VoIP audio is crystal clear and the calls are never dropped, so they are a highly reliable, powerhouse resource that small businesses cannot afford to ignore.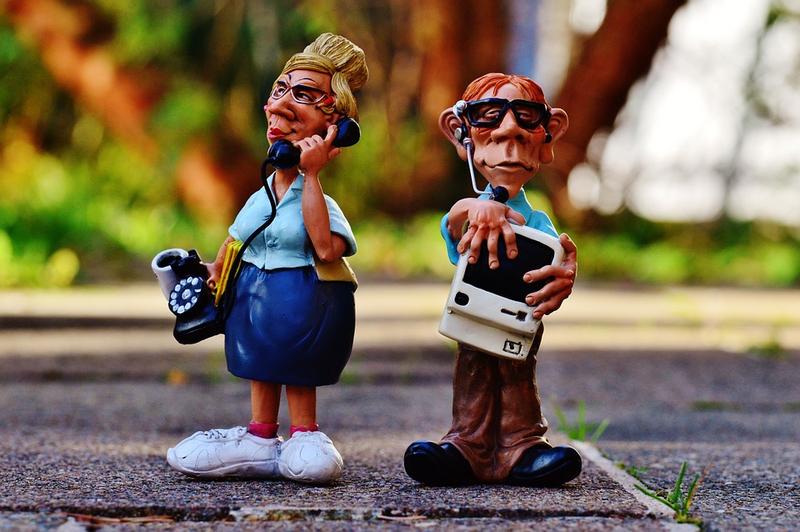 Below are the key reasons small businesses still need to offer phone service.
1. Better Customer Service
While chatbots have allowed businesses to solve the problem of around-the-clock availability, they do nothing to help people who want to talk to a real person. In fact, 61% of consumers still call a business when they are considering making a purchase. They feel more comfortable buying a product or using a service from a business they can actively communicate with rather than with one that corresponds through text only.
2. Phone Calls are Personal
A person is more likely to answer their phone than read an email. Email and other forms of text-based digital communication lose the personal element in customer and company exchanges. Emailing is quick and easy, but a phone call takes time and commitment. This extra effort lets customers know that the business cares about their experience.
3. Important Messages Won't Be Overlooked
Ignoring an email is not exclusive to the customer. Everyone is constantly bombarded by marketing emails, so it is easy for important information to blend in with the background noise. An incoming phone call prompts an immediate response. A real person answers the phone, and the message is delivered. With phone calls, urgent communications do not get lost.
4. Phone Outreach Produces Better Leads
For several years mass email campaigns have been a pillar of digital marketing. While these produce some leads, most emails sent go unread. The average person assumes most email messages are just junk mail. Since most people are more likely to answer the phone than check their spam folder for sales messages, new customer leads are easier to generate through a phone call.
5. Phone Systems are Professional
These days, there is no shortage of small business startups. It seems like anyone with an idea can make a website and market themselves to the public. However, small businesses that have a phone system appear more legitimate than those that do not. Consumers trust companies that openly invite person-to-person communication. They see that company as an established, professional operation rather than a fledgling business that won't stand the test of time.
6. Wrapping It Up
While digital communication is a vital practice in all businesses, a high-quality phone system is still the backbone of customer contact. The immediacy of a phone call serves a purpose that email can't outperform. Small businesses that include a phone service in their communication plan rise above the rest. These businesses produce better leads and show customers they care about their experience. If you're considering communications options, make sure a quality phone service is at the top of your list.