Recently updated on October 25th, 2022 at 11:03 am
The team is the main determinant of the company's success. Due to this, it is essential to take the recruitment process seriously. The principal aim of any hiring strategy is to find the most suitable candidate for a particular position. It can be possible only if you try to keep abreast of the times and pay attention to the principal indicators.
To decide whether you need to change something in your hiring process you need to analyze the average time you spend on closing the vacancies, how much it cost for you, the number of closed vacancies per 1 recruiter and the percentage of workers fired within 3 months of hire.
If the received figures are disappointing, then you have to take action to increase the performance of your recruitment strategy. To make it possible keep this article till the end. Below you will find an inventory of tips that can help you boost the hiring process in your company. So, here we go! 
1. Advanced software 
 A great IT recruitment company always makes use of technological wonders. An applicant tracking system – is software that allows you to automate the recruitment process, track its effectiveness, and process information in accordance with the needs of hiring.
It includes the maintenance of the database, the analysis of the work done, and the preparation of a report. The software can also automate such processes as sending emails and responding to candidates' applications.
2. Checklists for standard procedures
The hiring process usually encompasses a standard set of tasks. A checklist is a list of items written down in an arbitrary form in a notebook, on a smartphone, or on a whiteboard.
 A typical recruitment checklist includes the following tasks: 
the creation and placement of ads;

the formation of a shortlist of candidates; 

the selection of candidates for interview;

interviewing itself.
 After this step is over it comes to the recruitment finalizing checklist. It includes:
the verification of documents required for registration of labor relations;

the preparation of mandatory documents for signature;

drafting an employment contract;

signing an employment order.
Take a closer look at each stage associated with the selection and hiring of a candidate and develop checklists that you can correlate. We have given an example of an average checklist. But they can vary depending on your purposes. 
3. Make use of tests 
You can add various tests for analyzing the skills and knowledge of the candidates. It is a great idea to include tests in English, profile tests to determine technical knowledge or tests on specific topics related to your industry. You can develop them by yourself or visit https://cna-it.com/employer-branding/ and receive professional assistance.
4. Improve the communication 
You should think about a convenient format of personal communication with your team members and HR managers. Create a Role Profile and a list of hard and soft skills a perfect candidate must have. Coordinate it with the hiring manager. For the Applicant Decision Step, create an Assessment Matrix where the hiring manager and HR will grade the candidates. If you are not sure whether you can handle all these issues by yourself, you should better apply to a professional recruitment agency. 
5. Make use of the templates 
 It is a great idea to use standard templates for typical processes. For example, for job descriptions, interview invitations, rejection letters, etc. By creating a universal template, you will be required to adjust only small details, personalizing the text for each vacancy. In this way, you will increase the efficiency of the recruitment process and speed it up considerably. 
6. Manage recruiting budgets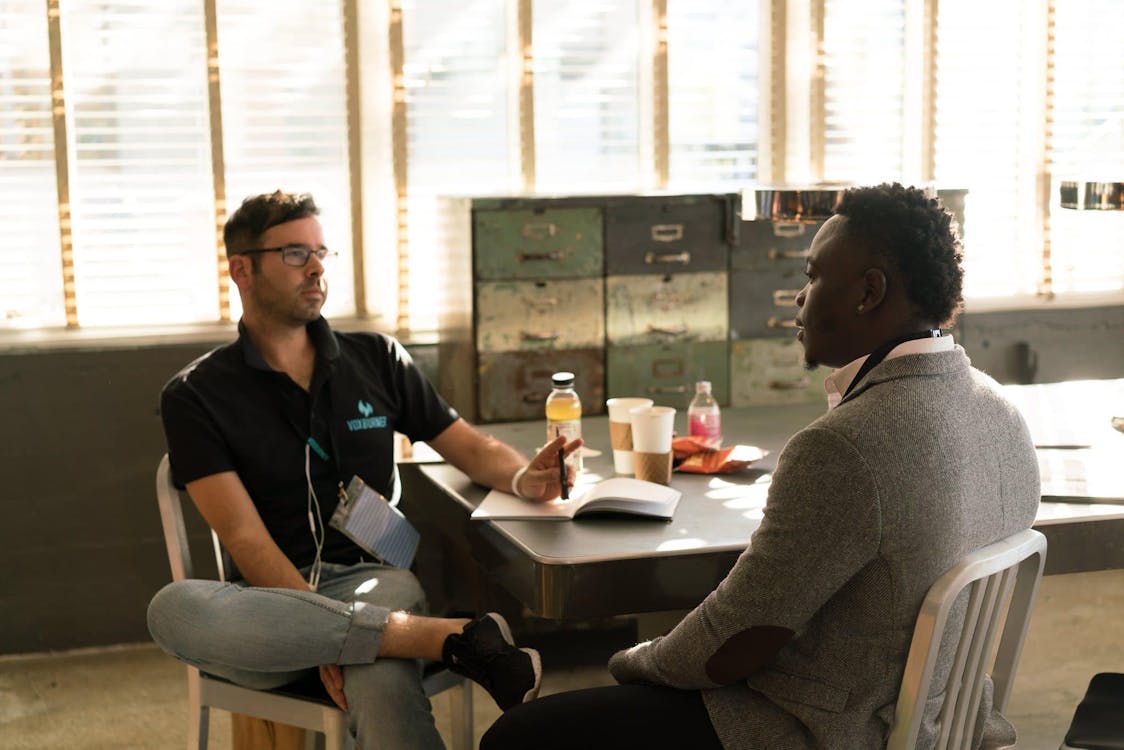 A good recruiter must have a set of particular personality traits, skills, and knowledge. If you want to succeed in hiring the best people for the company's positions, pay attention to your recruitment specialist. This person must be:
intellectually developed and sociable;

be able to bear responsibility, make decisions, plan strategically;

see recruitment problems and offer their solutions;

understand how recruitment works in world-known companies. 
At the same time, it is important for the business owner to learn to trust the hired recruiter or HR. If you consider this person competent, listen to him or her. Of course, you need to make your own adjustments and express your own opinion, but if you don't listen to a chosen expert at all, then why do you need him or her at all?
Final thoughts 
All in all, I would like to tell you that every head of the company is responsible for the recruitment strategy. People don't want to abide by you, they want to work with you. And if you understand that the hiring process in your company shows poor performance, don't hesitate to change the whole approach!