Recently updated on January 26th, 2023 at 12:54 pm
The HR technology landscape is constantly evolving and 2023 will be no different. With new technology, processes, and tools emerging, HR managers and small business owners need to stay ahead of the curve.
This post will cover some of the most important HR tech trends you should be aware of in 2023, helping you to stay ahead of the game and make sure your organization is leveraging the best technology available.
1. Employee Training
By leveraging AI-based technologies, organizations can create personalized learning experiences for each employee, allowing them to build skills that are critical for their role and the organization as a whole. An effective HR tech training strategy can help increase employee engagement, reduce employee attrition, and ensure employees are up-to-date on the latest trends in the industry. Additionally, AI-based training can allow companies to quickly adapt to changes in the working environment, allowing them to stay competitive in an ever-evolving market.
Artificial intelligence-powered training systems are providing employees with personalized learning experiences tailored to their individual needs while virtual reality can be used to provide immersive simulations that can help to improve decision-making and problem-solving skills. Additionally, new trends such as gamification and social learning are now being used to create more engaging training experiences that can help to motivate and retain employees.
2. Workplace Digitization
Technology has been a game-changer in the workplace in the past decade and will continue to shape the way we work in the future. According to research, by 2023, 70 percent of all enterprises will have adopted at least one HR technology, making it essential for businesses to be aware of the latest HR tech trends. Companies are investing in the latest software and tools to automate the recruitment and hiring process, streamline employee onboarding and training, simplify performance review, and more.
More and more companies are taking advantage of digital tools to improve employee engagement, manage budgets and payroll, switch to online paystub generation, and ensure compliance with labor laws. Additionally, HR departments are leveraging AI-powered technologies such as natural language processing (NLP) to automate manual tasks and gain greater insights into employee data.
3. Remote Working
Remote working is set to remain a core part of the industry, as many employees remain reluctant to head back into the office. As such, HR departments will need to adapt quickly to keep up with the changing needs of their teams. Development in areas such as AI tools, automation, augmented reality (AR), and an increased focus on data security, as well as analytics, will help to make this transition smoother, providing the insights needed to successfully structure an effective remote workforce.
With the rise of distributed teams and flexible hours, HR professionals need to be prepared to adapt to the changing times. Automation, virtual reality tools, and AI-powered solutions are just a few of the advances that could drastically transform how HR departments operate in 2023.
As a result, HR departments are now making sure that their technology solutions are properly adapted to facilitate remote working. Therefore, many businesses are investing in remote working technology today and creating remote HR platforms that can be accessed from anywhere. 
4. HCM Platforms
With the ever-evolving HR technology landscape, businesses need to be aware of the latest trends to stay competitive. One of the most important trends is the growth in the use of Human Capital Management (HCM) platforms. HCM platforms provide a comprehensive suite of tools for managing employees and can help streamline many HR processes.
Some of the most popular features of HCM platforms are payroll management, talent acquisition, employee onboarding, performance management, and learning management. So, HCM platforms are incredibly versatile HR solutions that incorporate the majority of the technologies. These powerful, centralized hubs offer HR workers the chance to conduct any HR-related job, as well as cutting-edge technologies that outshine other varieties of tools.
Characteristics that often go hand-in-hand are AI-powered data and analytics, administration of the staff, direction and management of talent, leveraging performance advancement, and self-service solutions. While HCM platforms are intended for bigger businesses, SMBs can use relevant HR software to access a range of tailored capabilities.
5. Recruitment Platforms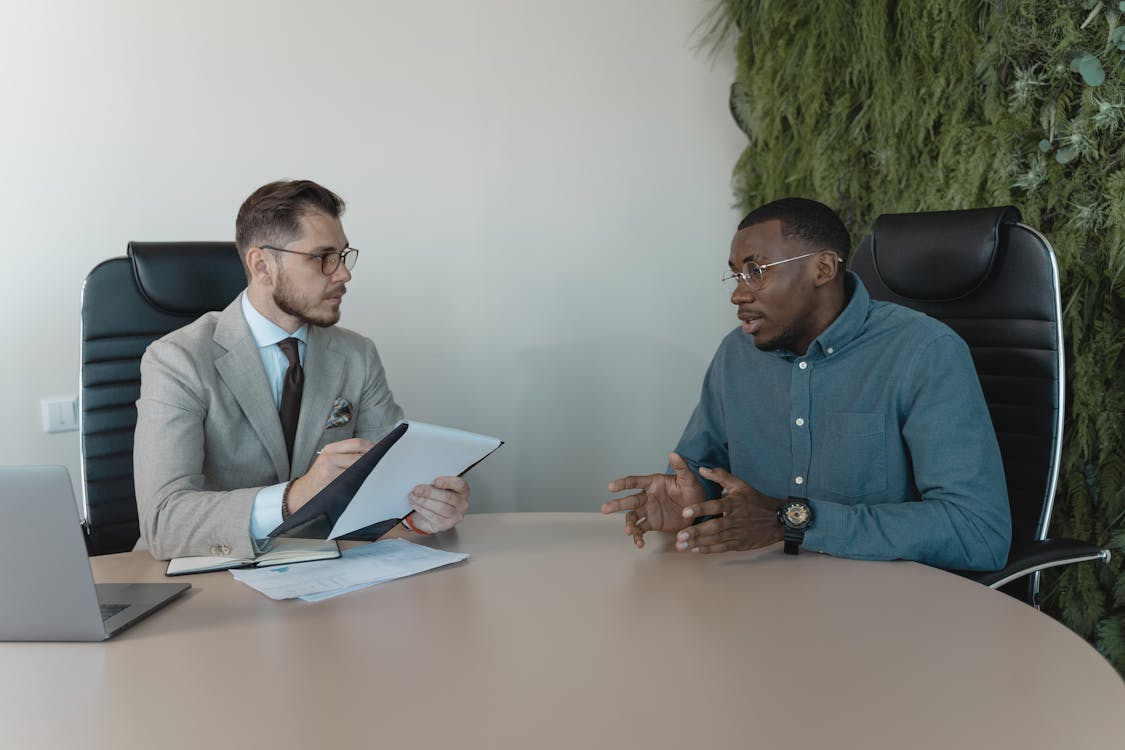 In 2023, HR departments should expect to keep up with recruitment platforms equipped with Artificial Intelligence (AI) capabilities. AI can make it easier to automate the recruitment process, search through candidates more quickly, and provide a better candidate experience. AI-powered technologies can also be used to make the onboarding process smoother and more efficient, as well as help identify potential talents.
That means that next year recruitment software and technology will have advanced to a point where it is more intuitive and efficient than ever, saving companies time and money. Technology is still one of the most important tools for talent management.
Talent management software can make tasks such as job posting, pre-qualifying candidates, choosing suitable interviewees, evaluating employee skills, and scheduling interviews much easier.
6. Continuation of Hybrid and Remote Work
Employers will need to strengthen their existing HR technology systems to stay competitive and meet the changing demands of the market. This will involve upgrading existing systems, replacing legacy systems with better alternatives, and researching new technology that can help increase organizational efficiency.
The shift to remote and hybrid working models will enable organizations to reduce overhead costs, attract talent from around the globe, and provide employees with an improved sense of work-life balance. To support these changes, HR departments must invest in new technologies that enable them to manage a distributed workforce effectively.
Employers must ensure that their employees have access to secure, effective technology to work remotely. This will mean financing cloud-based systems and data security measures to protect sensitive information. Companies must also focus on creating an environment that supports collaboration between their remote and on-site teams.
7. Offering Record Pay Salary
Businesses are increasingly looking for ways to reduce costs, as well as increase employee engagement and satisfaction. To that end, they need technologies like HR software, which makes tracking and managing employee data easier.
This technology can also help businesses offer employees competitive salaries, while also helping to track performance metrics and employee satisfaction ratings. Research has revealed that almost two–thirds of US companies are looking to provide their employees with high pay raises in 2023. It is expected that most companies will grow their employees' salaries by 3%, with an expected increase of 4.1%. Companies understand employee expectations increase with inflation. Upgrading salaries keep the business competitive and makes customers happy, plus brings in new people. 
Final Thoughts 
In 2023, HR technology trends will focus on employee experience, predictive AI-driven analytics, cloud-based solutions, virtual reality-based training, augmented reality and blockchain-based HR solutions, automation, and integrating HR software with other business systems.
Companies should prioritize these trends to remain competitive in the future. Additionally, there will be a continued focus on employee experience, employee engagement, and diversity and inclusion initiatives.