Have you ever wondered how to show your clients that you appreciate them? One of the best ways to do so is by giving business gifts. These gifts not only help you build credibility and trust with your clients but also make them feel special and appreciated.
So let's discuss some unique ideas for the perfect business gift.
Unique Ideas for the Perfect Business Gift
If you're looking for the perfect business gift to boost your company's credibility and show your appreciation, you'll be happy to know that there are a lot of options that can show the personality and values of the company. Whether it's a gift for customers or for employees, it's important to choose the right item to make a lasting impression.
First, look for things that fit with your brand or have creative symbols that show what your business stands for. For a unique touch, think about adding a custom piece of art or a message that is engraved. For something more stylish, integrate the luxury into your gifts, such as an ST Dupont lighter or any other items in the collection of S.T. Dupont.
Gift cards are a great choice because they let the recipient choose what they really want without you having to second-guess their tastes. Subscription boxes add a special surprise element each month, while luxury travel bags make great gifts if you work with clients on-site frequently. For gifts for the office, like executive chairs and desk sets, think about adding things like leather notebook covers and high-quality pen sets that will keep their value long after the occasion is over.
Other great choices include inspirational keychains, personalized leather briefcases, business clothes, portable projectors, digital frames, executive desk sets, coffee makers, accessories, and fresh fruit baskets.
With so many unique ideas to choose from, you're sure to find something that fits the tastes of any recipient.
Making Your Clients Feel Special with Thoughtful Gifts
Making your clients feel special is essential for any business. Thoughtful gifts can help build strong relationships, loyalty, trust and show appreciation. When choosing corporate gifts, consider practical and elegant items that can be personalized to enhance client retention, such as customized journals or portable projectors. A thank you note adds a personal touch.
Corporate gifts can be anything from personalized padfolios and food gift baskets to coffee or tea gift sets, desk accessories, gift cards, customized mugs, leather portfolios, spa gifts, travel gear vouchers, and client appreciation events. Gourmet chocolates and executive pen sets make great options as well.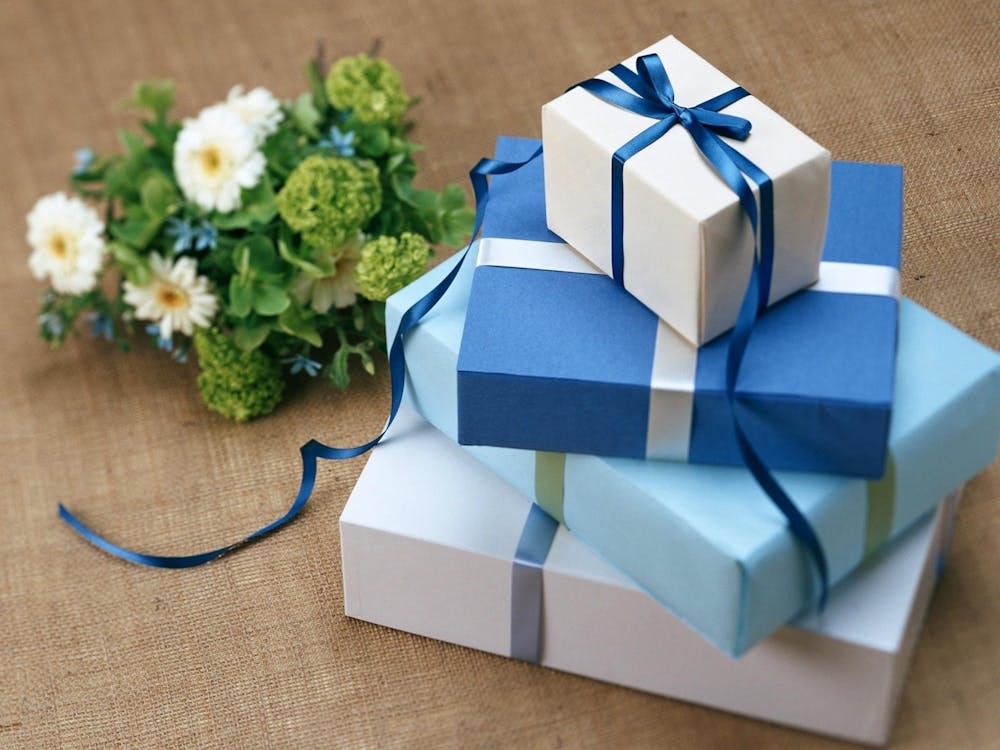 Don't forget about wine baskets, tech essentials, artwork, custom pens, luxury watches, books, engraved business card cases, stress balls, or fitness trackers. Personalized stationery is always appreciated. And expressing appreciation in a personalized letter and following up is guaranteed to make clients feel extra special.
To Conclude
Giving business gifts is a great way to get to know your customers and partners better, build trust, and encourage loyalty. Not only do these gifts make them feel special and appreciated, but they also demonstrate that you have put significant thought into selecting a gift, highlighting its importance to them as customers.
With the help of this post, you now have a plethora of creative ideas for the perfect business gift.