The advent of technology in the modern era has brought about an exponential change in how we conduct business. It is nearly impossible to speak about this evolution without mentioning the pivotal role played by the emerging remote work culture.
While the concept of remote work has existed for a while, companies have significantly embraced this model with the advancement of workplace technologies and the changing expectations of employees. This article explores the impact of remote work culture on business operations and employee productivity.
Impact on Business Operations
1. Operational Efficiency
Achieving operational efficiency is paramount to the success of any business. In a remote work setting, technology is leveraged to perform tasks, manage projects, and conduct meetings efficiently. For instance, businesses adopt tools like MTD VAT software, project management tools, virtual meeting platforms, group messaging tools, and more to ensure operations are conducted smoothly. This level of automation improves operational efficiency and allows businesses to focus on their core activities.
2. Cost Savings
With fewer employees in an office, businesses can save on costs associated with traditional offices such as lease payments, utilities, and supplies. Companies that embrace remote work also reap the advantages of enhanced flexibility in hiring employees across diverse locations and time zones. This empowers them to tap into a wider talent pool while accommodating various schedules and geographical constraints. 
3. Enhanced Agility
In a remote work environment, businesses gain the flexibility to respond to changes swiftly. They can also expand their workforce quickly by adding extra remote employees to handle projects or workloads. This allows businesses to remain agile in a rapidly changing business environment while focusing on achieving core objectives.
Impact on Employee Productivity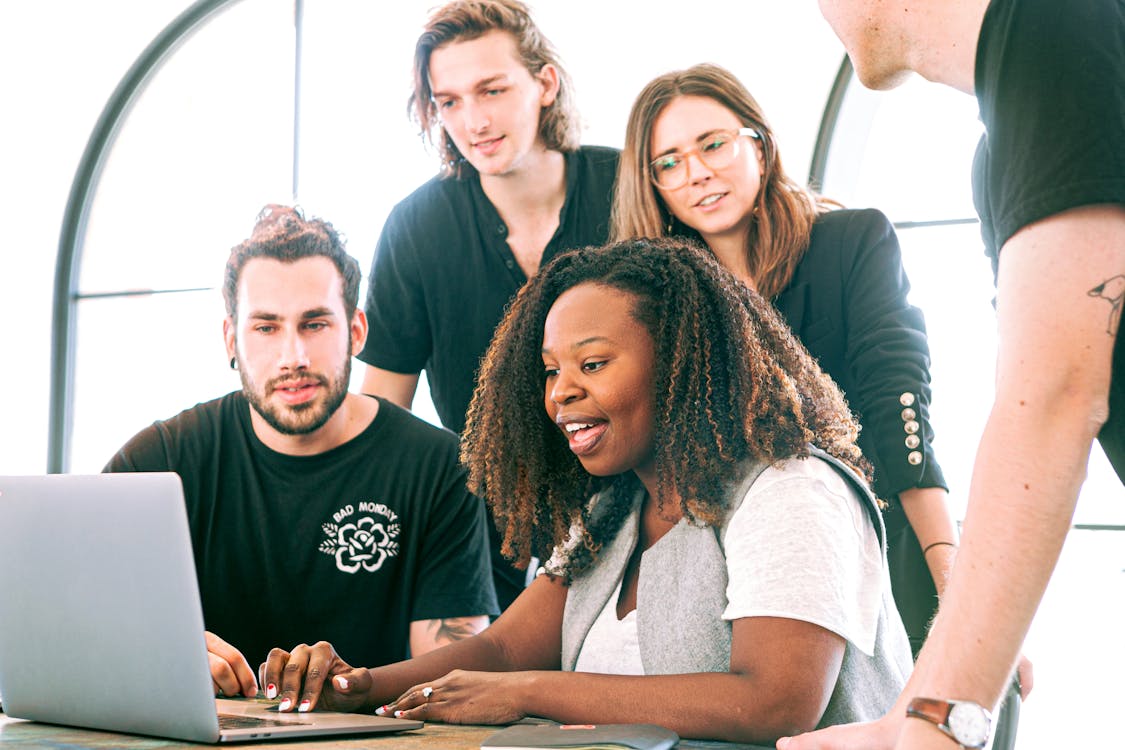 1. Improved Work-Life Balance
Remote work allows employees to strike a better work-life balance, reducing commute time, and offering flexibility in work hours. This flexibility empowers businesses to extend their operating hours and capitalize on opportunities across diverse regions, cultures, and time zones. By embracing this advantage, businesses can maximize their potential in a globalized and interconnected world. It also results in decreased stress and improved mental health, leading to enhanced productivity.
2. Increased Focus And Creativity
Moreover, remote workers exhibit higher productivity levels due to reduced exposure to the distractions commonly encountered in a traditional office setting. Remote work also allows employees to focus on their tasks with greater concentration and this increased focus often leads to higher creativity levels.
3. Improved Collaboration
With a reliable communication system in place, remote workers have the capability to collaborate effectively. This improved collaboration can lead to better quality work and positive outcomes for businesses.
4. Increased Autonomy
Remote work often comes with a higher level of autonomy, giving employees a sense of ownership and responsibility. Employees are able to take initiative and be more innovative in their work. This increased autonomy can lead to enhanced motivation and improved productivity.
5. The Need for Discipline and Self-Motivation
On the flip side, remote work requires a high level of discipline and self-motivation. Not all employees may be equipped to handle this shift, potentially leading to decreased productivity. Therefore, providing adequate training and support is essential for businesses to maintain productivity in a remote work environment.
Conclusion
While remote work presents several benefits, it also brings challenges that companies must navigate. Appropriate infrastructure, tools, and communication systems need to be in place for remote workers to maintain productivity levels.
If you are a business owner looking forward to hiring remote workers, leverage all essential measures so that you can harness the full potential of remote work culture and capitalize on its myriad benefits.