Manufacturing security is an essential component in the overall security framework of any manufacturing facility, no matter how big or small. With the increasing concerns around safety, theft, and malicious attacks, implementing a manufacturing security system has become more vital than ever before.
By doing so, companies can ensure the safety of their employees, protect their assets, and mitigate any risks associated with their manufacturing operations. Keep reading to learn more.
What is a manufacturing security system?
Manufacturing security systems are security measures that facilities and factories use to control access and safeguard their premises. These security systems are used in manufacturing facilities because they often contain valuable equipment, materials, and products that need to be protected from theft or damage. Additionally, manufacturing plants often require tighter security measures due to the sensitive nature of their operations.
The manufacturing security systems include access control, video security, and alarm systems designed to keep the facility secure.
Access control allows management to restrict access to certain areas of the facility or equipment only to authorized personnel.

Video security enables management to monitor the manufacturing process, track activity, and detect suspicious behavior.

Alarm systems notify staff when unauthorized entry is made into the facility or a particular area.
These systems provide access control, video security, and alarm systems designed to keep manufacturing facilities secure. Manufacturing facilities must invest in a reliable security system to ensure their operation runs smoothly while keeping their premises safe.
How can a security system be customized to fit a business's needs?
Manufacturing plants require robust security systems to protect their employees, equipment, and assets. While many security systems are available on the market, a manufacturing security system often needs to be customized to fit specific needs.
Customizing a security system means tailoring it to meet a manufacturing plant's exact requirements or specifications. By customizing a manufacturing security system, its efficacy and usefulness can be enhanced and unnecessary costs can be avoided.
Customization also ensures the security system is designed in compliance with industry-specific regulations and standards. The ultimate result is a security system that offers complete protection by addressing the specific needs and requirements of the manufacturing plant.
This can involve integrating different types of security mechanisms, such as access control, video security, and intrusion detection, in a way that addresses the specific security challenges the plant faces.
For example, a plant with a large perimeter may require strategically placed cameras to monitor and secure the property boundary. Similarly, a plant dealing with hazardous materials may require a more robust access control system to prevent unauthorized personnel from entering hazardous areas.
What are the benefits of installing a manufacturing security system?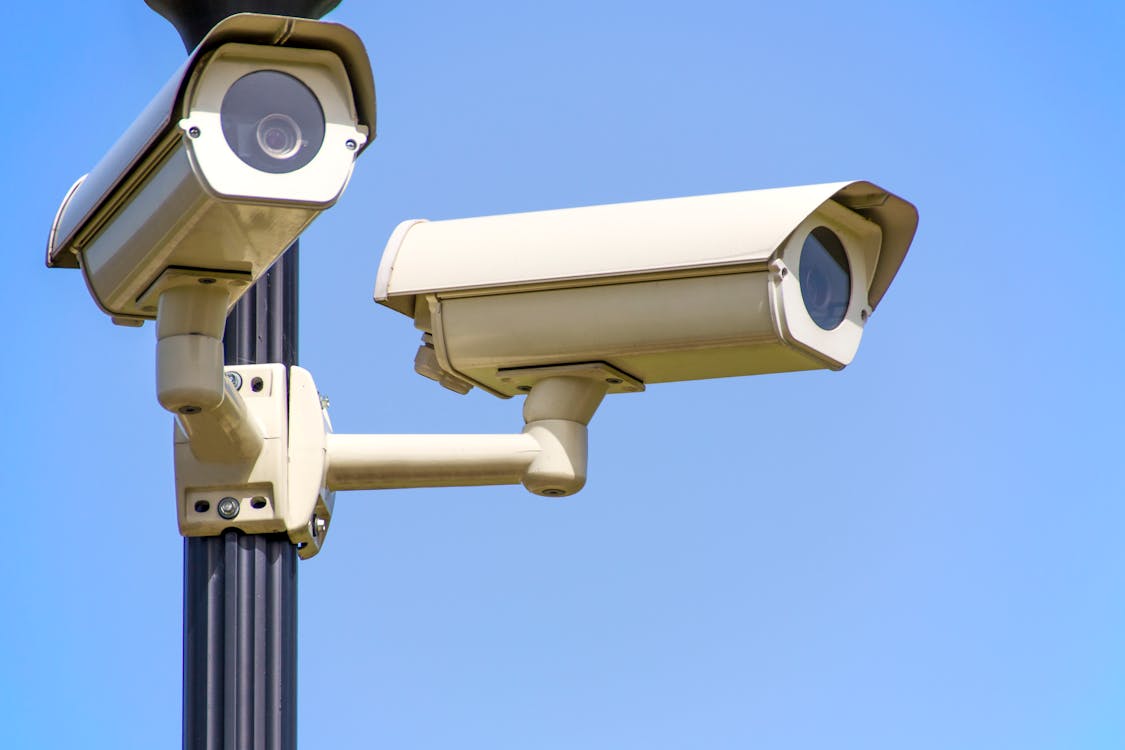 Manufacturing facilities deal with a lot of valuable materials and finished products that require protection against theft, vandalism, or sabotage. Installing a manufacturing security system could prove beneficial in several ways.
1. Security systems provide 24/7 security coverage across the facility.
With 24/7 security coverage, manufacturing plants can reduce the chances of unauthorized entry or suspicious activity. It also helps ensure the manufacturing premises' materials, equipment, and end products remain safe and secure.
2. A manufacturing security system helps keep track of employee behavior.
By tracking employee behavior, companies can identify signs of irregularity or theft within their ranks. The system can record information such as time and attendance, performance management, employee workloads, and more, improving employee productivity and reducing liability exposure.
3. Advanced security systems include real-time alerts.
Advanced features like facial recognition, automatic number plate recognition, and thermal cameras can provide real-time alerts of potential security breaches or risks. This proactive approach helps manufacturing companies identify problem areas and take appropriate measures to improve the facility's overall security, reducing losses and improving asset protection.
Implementing a manufacturing security system is an essential step in safeguarding a manufacturing facility and helping protect personnel, assets, and operations. The system can provide an extra layer of security, as well as an increased level of safety and efficiency to the entire manufacturing process.