Online reputation management, patient experience, and healthcare organizations are key considerations in today's medical services. Providers aim to deliver exceptional patient care and grow their businesses. With technology, patients have increased control over their healthcare choices and can rate aspects such as care quality, price transparency, and provider friendliness through online platforms.
In this post, we will discuss why online reputation management helps establish a strong connection between healthcare organizations and patients. We will tackle how a solid reputation management strategy can give patients peace of mind, increasing their trust in medical practices.
What Is the Influence of Negative Feedback on Your Medical Practice? 
The internet is a crucial resource for patients seeking information about their doctor. Reviews impact not only medical organizations' online reputation management strategies but also healthcare practitioners and patients themselves. An effective online reputation management approach helps mitigate the effects of negative reviews.
The consequences of negative reviews include:
Decreased ranking: A negative review can immediately lower your practice in patients' consideration and decrease your online ranking, as search results with fewer stars are often relegated to lower pages.
Damage to brand image: Negative feedback resulting from low customer satisfaction and inadequate customer service can drive away existing patients and deter new ones.
Loss of trust: An accumulation of negative reviews can erode patients' trust in your practice.
Why Maintaining Your Medical Practice's Online Reputation Is Important 
Emphasizing patient care in staff training is an effective way to safeguard your online reputation, which can directly impact your success.  
Here are tips to help you design your online reputation management strategy:
1. Keep your online listings current. 
Create a listing for your medical practice on various business directories and online listing sites to reach potential patients. Regularly monitor these listings to protect your online reputation. Accurate and up-to-date information, such as name, address, and phone number, is crucial for maintaining a positive image as potential patients may be deterred by inaccuracies.
2. Gain insights into what your patients think. 
Healthcare reputation management involves gathering patient feedback to assess service quality and improve patient satisfaction. Positive reviews show exceptional service while negative reviews can reveal areas for improvement. Address recurring issues promptly and embrace criticism for continuous improvement. A good reputation is valuable for medical practices because it helps them understand what patients think about your services.
3. Ensure timely response to patient feedback. 
Healthcare online reputation management involves responding to patient feedback, both positive and negative, as part of a marketing strategy. Positive comments can help strengthen relationships with current patients, while negative reviews can be mitigated through humble and proactive engagement. Reputation management services allow you to monitor patient comments online.
Negative reviews provide an opportunity to demonstrate your commitment to patient satisfaction. Acknowledging their concerns and a willingness to make improvements can have a positive impact. Responding to reviews highlights the value placed on reputation and can even lead to the withdrawal of a negative review through productive communication and resolution of the issue.
4. Watch out for fake reviews.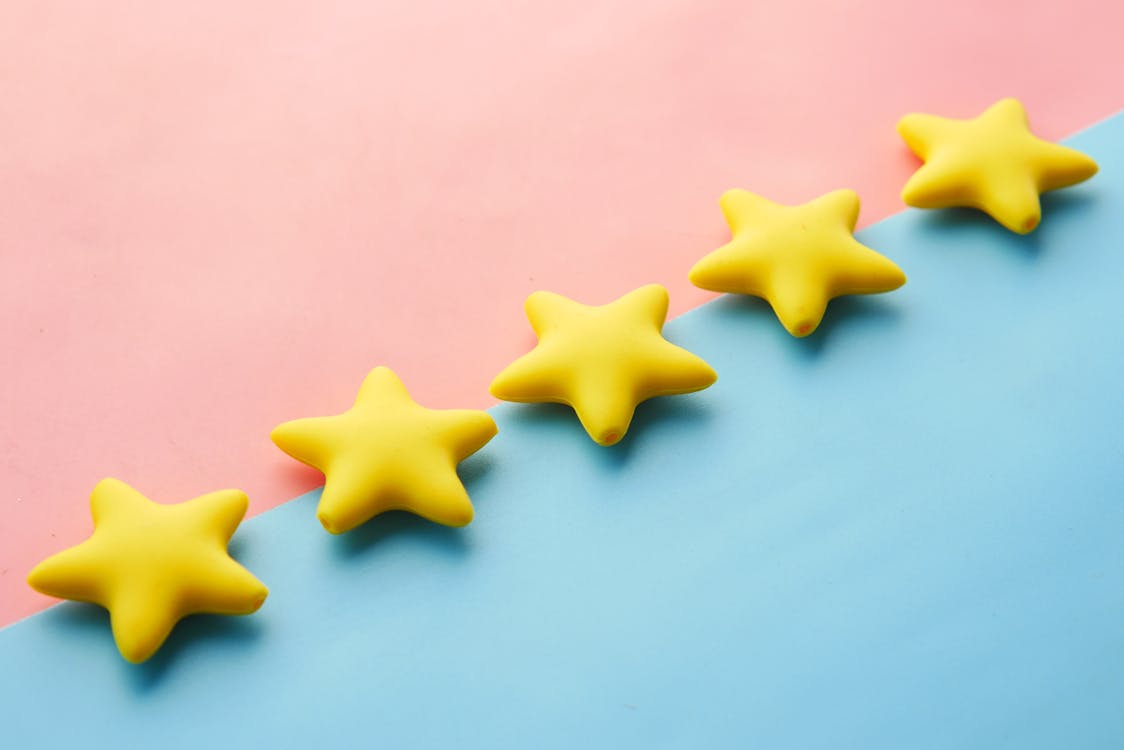 Check for fake reviews from competitors or those with a grudge. Consequently, don't rely on fake reviews to boost your business. Authentic reviews that highlight both positive and negative aspects are more trustworthy to customers and valued by Google for search rankings. As part of reputation management, ask for and follow up on customer reviews and publicly respond to complaints to show commitment to improving patient experience.
5. Stay ahead of the competition.  
Healthcare reputation management allows doctors to track their competitors, understand strengths and weaknesses, and make informed decisions. Use competitive benchmarking to learn from competitors' successes and failures. Knowing the competition can help win new patients. Ensure a simple appointment process and monitor your online reputation constantly to address any negative changes quickly. A strong solution focused on online reputation management can help maintain a positive image.
6. Develop a successful marketing plan. 
Cost-effective medical reputation management is achievable through word-of-mouth and online reputation building. A strong online presence can attract patients without extensive marketing spend. Online reviews hold as much credibility as personal recommendations. Leverage positive patient reviews and social media to maximize the impact of satisfied customers and enhance your medical practice's trust and credibility, reducing the impact of any negative publicity.
Key Takeaway 
The online reputation of a healthcare practice plays a crucial role in attracting new patients. Patients research medical conditions, symptoms, and hospitals before making an appointment, and their findings can heavily influence their decision.
Healthcare online reputation management can impact branding, public relations, and more. Additionally, positive online reviews can demonstrate the quality of care provided by a doctor and strong online reputation management can help patients make informed decisions about their healthcare needs.
If you need help managing your practice's online reputation, Cleveland SEO services companies offer such to enhance the online image of healthcare businesses and the patient experience. They provide visibility of your practice's online reputation and help maintain and improve it. They can help you manage patient feedback, gain insights into patient opinions, and attract and retain patients in a constantly evolving marketplace.