Nearly all corporate sectors are currently experiencing a trend of digitalization and virtualization due to the COVID-19 pandemic. As the need for remote work expanded, every business and professional began seeking ways to make their enterprise or expertise more accessible online and without face-to-face interactions. Similar circumstances apply to the consulting sector, where consultants had to undergo a digital transformation.
Since clients are pounding on their doors asking for digital transformation so they can readily access consulting services, virtual consulting has now become quite popular, and practically all consultants are delivering services from home. Virtual consultants must leverage their expertise as virtual consultants to succeed in their jobs. Virtual consultants are more needed than ever to help businesses with creative methods that could help them reach their target audiences.
Additionally, there is a high expectation for customized knowledge, quantifiable results, greater involvement, and digitization. To successfully prosper in the virtual consulting industry, virtual consultants must enhance their skills to the new rising trends and change themselves accordingly. The following are some ways for virtual consultants to leverage their skills to benefit their careers that should be used:
1. Mastering Technology And Communication skills
Since online meetings and a cloud database are the foundation of virtual consulting, mastering technology usage is the first area of competence that virtual consultants should draw on. They must become proficient in the more sophisticated features and methods of collaboration tools to conduct more successful and fruitful virtual meetings.
This can be accomplished by applying creativity and entrepreneurial spirit, which will help virtual meetings and conferences achieve their targeted outcomes. For instance, before a meeting, virtual consultants should email the client the details of the topic for discussion and any key points beforehand. This will free up screen time for the things that require more focus and will also get clients ready for greater interaction.
Setting a plan in advance and involving their clients creatively are two things that virtual consultants should do. Make sure your clients participate in every conversation you have to get their unique insights and opinions on the subject at hand.
However, for everything to go smoothly, a virtual consultant must rehearse at home to improve his verbal communication skills and take into account any potential issues that can occur during the meeting, whether they are technological or physical, so that he will be ready to fix them right away.
2. Using The Right Collaboration Tools
Most virtual consultants use paid or free collaboration solutions to digitize their services and increase productivity. Selecting and using the best tools that are appropriate for your needs is the secret to efficient communication. This can be accomplished by outlining the goals for each virtual meeting, including your needs and desired outcomes. It simply means making a list of the characteristics you want in a communication tool that would best serve your objectives.
There are many technologies available now for online communication and cooperation, including options for screen sharing, dial-in conference calling, cloud databases, and file-sharing, which have made things very convenient and rapid. To use a variety of other technological tools effectively for jobs like organizing meetings, creating documents, and presenting information, you may also combine them with communication tools.
The fact that a virtual consultant's clients can prefer using a different communication medium makes it advisable for them to use many platforms for collaboration. The ideal method to achieve this is to sign up for various communication platforms like Zoom or Slack, which will also provide them access to and control over their advanced online meeting features.
3. Keeping The Human Side Intact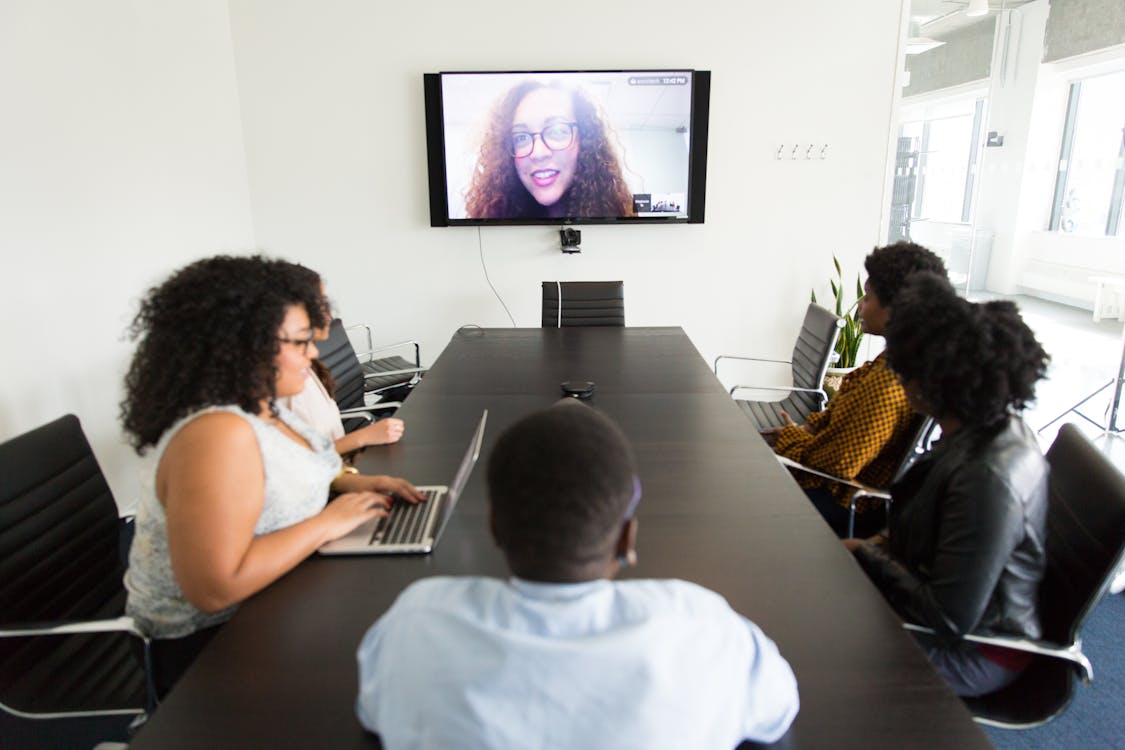 Our ability to be more compassionate has been reduced as a result of the usage of technology. To communicate with their clients humanly, virtual consultants must cultivate emotional intelligence. This is crucial since virtual meetings cannot replicate certain in-person behaviors, such as informal conversation while walking. The ability to manage emotions keeps people out of the virtual world. It involves being able to identify and control one's own and other people's emotions.
Being emotionally intelligent is being able to use a variety of strategies to understand a situation and then respond to it in a respectful, aware, and authentic way. For cordial contact with their clients, virtual consultants must master this skill. They can do this by looking their clients in the eye and observing their body language to comprehend them.
This is crucial since virtual consultants work with many personalities and must be adaptable to other people's actions. As an illustration, if a client wants to speak candidly, you should allow them the space to do so; but, if he is not ready to do so, you shouldn't press the issue.
To sum up, for virtual consulting to go smoothly, it needs to be done with perseverance and astute work. Virtual consulting, in contrast to typical consulting engagements, is built on a learning cycle that includes selecting the appropriate tools, mastering their functionalities, and retaining customers by being aware of their needs.
All of these factors will have an impact on your performance as a virtual consultant. A long-term healthy relationship with customers helps much in establishing job success because virtual consulting is heavily built on trust and compassion. In light of these best practices, utilizing your skills as a virtual consultant is the ideal method to begin consulting online.