Recently updated on October 25th, 2022 at 11:03 am
Running a real estate brokerage is hard work. What's tougher is, perhaps, finding and hiring a good team of people to work with you. Indeed, recruitment is a painstaking, time-consuming endeavor. If you're finding that your efforts aren't producing the results you want, you may want to work with a real estate recruiter.
If you haven't worked with one before, you can check this article out to have a clearer idea of how working with a recruiter can boost your real estate brokerage's growth. The most important factor here is the speed at which you can fill open roles. This is because recruiters are more efficient and effective in looking for talented agents.
That said, there are both pros and cons to hiring a real estate recruiter. Here are a few so you can consider them and make an informed decision for your brokerage:
Pro: It Gives Your HR Team More Time for Other Tasks
As previously mentioned, real estate agent recruitment can be time-consuming. If your HR team does this on top of other tasks, then they will lose a lot of time for their other responsibilities. When you hire a recruiter, they can handle a lot of matters for you:
Writing a job description and job ad, as well as finding the best place to post them

Sourcing and filtering candidates for all open positions

Handling reference and background checks

Negotiating with candidates about their compensation
With all of the above being handled by a competent recruiter or a team of recruiters, your brokerage's HR department can then focus on other tasks. For example, they can focus on employee training programs or even retention strategies to complement the recruitment efforts.
Pro: It Widens Your Reach
Often, the most challenging part of recruitment is finding qualified candidates for a job opening. This can be the result of a combination of factors, such as sub-optimal ad placements or a lack of clarity in job descriptions. Sometimes, however, it can be a case of having limited reach.
With a recruiter working with you, your brokerage will have a larger pool of agents and other real estate professionals to choose from. This is particularly true for more senior-level or leadership positions, which are harder to fill. What's more, most recruiters already have a network of passive candidates that they can reach out to whenever you have an opening.
Finally, there may be times when you don't want to advertise an open post immediately for whatever reason. If this is the case, you can approach recruiters to discreetly look for applicants and refer candidates to your brokerage.
Pro: It Yields High-Quality Candidates
If you often find yourself with a list of good but not good enough candidates for your brokerage, you may want to consider working with a real estate recruiter. It's literally their job to find you the most suitable candidates, so you can count on the quality of your potential recruits. They can carefully assess an applicant's qualifications for you so that everyone who walks into an interview is prescreened.
Con: It May Not Result in Culture Fit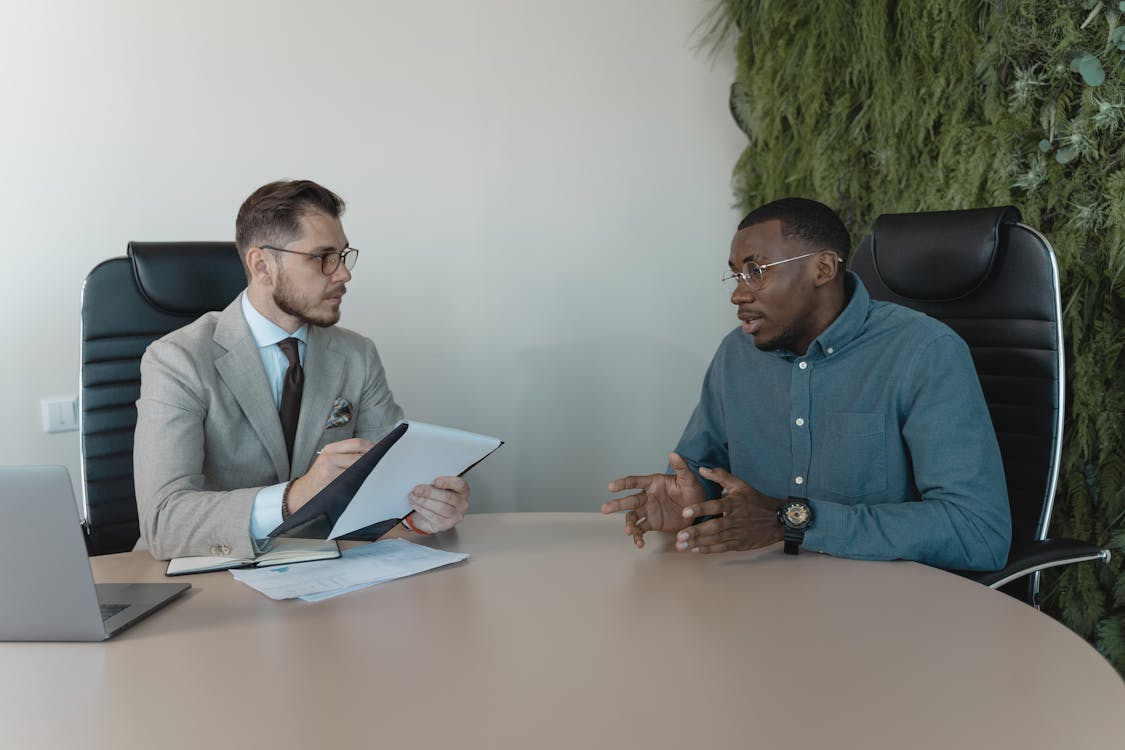 ​​One downside of working with a recruiter is that they may not be as familiar or as invested in your brokerage's company culture. While manpower agencies may have the experience in assessing which candidate best fits a role based on qualifications, they aren't always as adept at judging based on culture fit.
At the end of the day, it's you who knows your brokerage's character best. To ensure that candidates would not just fulfill job requirements, but would also add to or complement your company culture, you need to work closely with recruiters. Conduct in-person meetings with them or even have them tour your office so that they can better understand your mission, vision, and values.
Con: It Steals an Opportunity for Brand Building
In relation to the above-mentioned factor, having recruiters facilitate your brokerage's recruitment process means missing an opportunity to build your brand. Instead of candidates getting to know your company right at the outset, they're dealing with a recruiter. This means that you don't have a lot of control over how your brokerage is presented as an employer. As a result, the first impression of the candidates will be secondhand information.
To overcome this, you can ask your recruiter to instead play a video presentation about your brokerage. You can also pre-record a message so that you will be the one to introduce your company to the candidate.
Overall, there are more benefits of working with a real estate recruiter to meet your brokerage's hiring needs. That being said, consider the above-mentioned pros and cons carefully before you make a decision. You should also take a look at your finances, as hiring a recruiter will cost you a bit of money. Doing all of these will help you fully maximize your recruitment efforts.