Recently updated on October 25th, 2022 at 11:14 am
Negativity is a funny thing. It significantly decreases productivity, motivation and a general outlook on life. By the sounds of this, we want as much positivity and optimism within our workplace as possible. The obvious key to achieving this is to purge our workplace of negativity. How can we do that?
Little snippets of research
Before I dive into this topic, I want to share some research I discovered that I found interesting.
The high staff-turnover rate has cost organisations "over $220 billion over the past five years." It has been estimated that the actual costs due to workplace negativity are even higher. Staff members need to feel that their job is worthwhile, and if a hostile atmosphere is dominant, they are more likely to leave.
 Civility Partners found that "57% of people report leaving work feeling exhausted, and that a toxic atmosphere often compounds that stress." An unhealthy and stressful work culture can translate into an employee's personal life, affecting them mentally. 
Now that we have some facts let's discuss some tactics we could implement to remove said negativity. 
The many forms of negativity
Negativity in the workplace has many forms, such as; 
Workplace gossip, 

Negative attitude, 

Unsupportive management,

Employee conflict,

Lack of motivation, and 

Inadequate communication. 
These can result in a poor culture. Negativity can lower employee engagement and morale as well. Myrecruitment+ has a philosophy that establishing an inclusive culture with open communication will create a positive atmosphere. 
A negative workplace stems from poor communication. Gossip is a commonly practised example of negative communication. Spending time with the same people for an extended period can cause friction. Groups and friendships may form, which could exclude others within the organisation. Misunderstandings are another form of poor communication. Showing appreciation and positive language can make all the difference in minimising a toxic atmosphere. 
I'll provide a scenario:
Imagine a young bartender, Bill. He's a university student and is working to support himself through his studies. After his first few months working at this pub, he is constantly on edge due to his management. His management found that he had been making minor errors with his cocktails, leading to them instigating a confrontation with him.
The conflict makes Bill feel untrustworthy and more unlikely to reach out for help. He begins to feel overwhelmed and unable to communicate with his management due to gossip he heard from his co-workers that they didn't like him. This is false; however, Bill's little room to make mistakes only proves the gossip true in his mind. After a few more months of exposure to gossip and unsupportive management, Bill resigns from his position.
Out with the negativity and in with the positivity
The obvious solution to counter negativity is positivity! But that's too vague to pose as a proper solution. We need to know what kind of positivity needs to be incorporated to establish a great working culture. 
As I mentioned, showing appreciation, minimising negative language, encouraging growth and accepting mistakes are forms of positivity that will significantly improve the working culture. According to Forbes, "highly engaged teams show 21% greater profitability" and "59% less turnover." To be highly engaged, staff members need to be happy! By happy, I don't mean getting to work whenever you want or two-hour lunch breaks; I mean having an encouraging and nurturing environment.
From experience, one person can affect many. One bad seed can impact the entire grove. Let's say a superior, such as a manager or senior member of staff, was found to be bullying or singling out one particular person. Due to their authority in the business, junior staff may feel compelled to exclude this person who had been targeted. This means that the rest of the employees are participating in a negative culture.
An encouraging & uplifting atmosphere
We all make mistakes. This is a cliche sentiment, but an important one. In the working environment, there should be some breathing room to make errors without scrutiny. High expectations and no room for failure can mount to immense pressure, which only ensures more mistakes. So what could we do instead? 
We don't have to coddle, just uplift and encourage. Picking your battles on what warrants a consequence is necessary. Constant scrutiny could make an employee feel untrustworthy and lower their self-esteem. Being appreciative of small goals that have been completed, acknowledging an employee's hard work and remaining calm and professional when small mistakes are made will contribute to a more positive culture. Zevo Health helps to create and implement programs for your employees' well-being.
Here's another scenario:
Tabitha, a marketing intern for an age care organisation, has become overwhelmed with her tasks, resulting in her making a few mistakes. Riddled with nervousness, Tabitha approaches her manager and confesses to her mistakes and fears. Her manager is immediately supportive and takes the time to sit with Tabitha and rectify her mistakes. A trusting relationship is formed between them, ensuring future issues can be addressed without scrutiny. 
Avoid company politics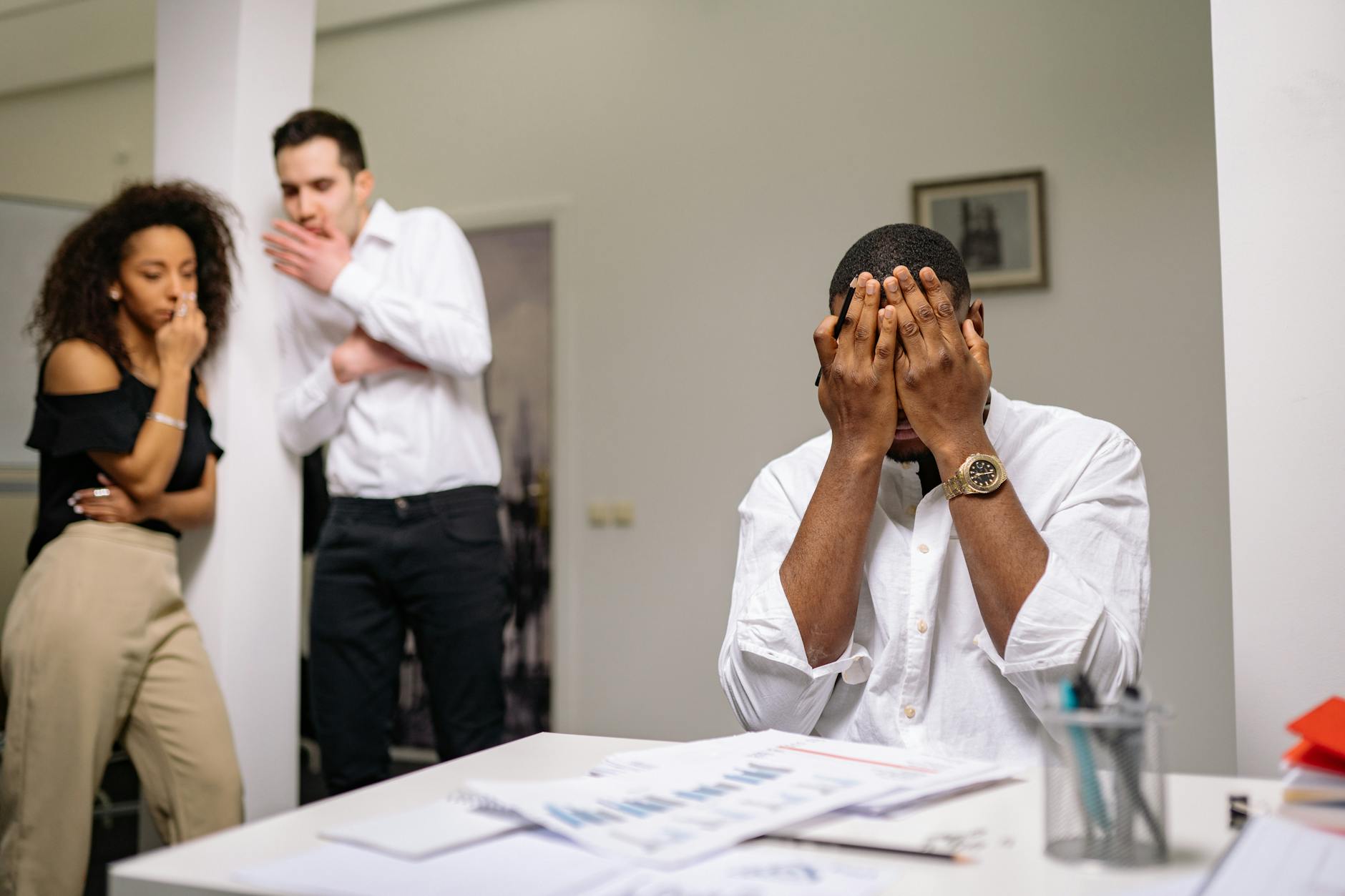 There is a hierarchy in every business and organisation. Businesses thrive on structure, but we want to ensure that structure benefits all organisation members equally. 
If you're unsure of the signs of negative company politics, here is what to look for:
Us-versus-them mentality,

Taboos against speaking up to management or 'power',

Dysfunctional competition between co-workers,

'Ganging up' or singling out employees,

Lack of clarity around a goal and how to achieve it.
There is nothing more isolating than being ganged up on or excluded. Signs of which need to be monitored to avoid harassment or bullying. Collaboration is critical, and that would not be possible if workplace politics were dominant.
As a young professional, I've dealt with my fair share of toxic workplaces. The common denominators have been what I've discussed in this article. It's essential to nurture optimism and gratitude in every way possible to result in engagement and an upbeat atmosphere. Hostile or negative environments will decrease employee satisfaction and affect a business in a counterproductive way.
Author Bio: Madison Towner is a content writer for Myrecruitment+ which is an HR tech platform. Madison has a great passion for writing and business and is completing her degree in media and communications where she is majoring in writing and publishing.