Recently updated on October 25th, 2022 at 11:15 am
Is it difficult for you to stay inspired when studying? Let's be honest about this…
It's so simple to lose track of time by watching one more video or scrolling through your social media page one more time. Your tests, on the other hand, are approaching.
You're feeling a building sense of terror, but you're not sure where to start. The more panicked you get, the more difficult it is to go to work. Of course, you can use the help of an essay writer, but you can't completely put the studying responsibility onto them.
If this describes your current scenario, continue reading. Prepare to say goodbye to procrastination once and for all!
Even when you're not feeling particularly driven, taking the initial step is sometimes the most difficult part. Here are the most effective methods for keeping oneself inspired when studying to be as productive as possible.
1. Determine the Root Cause of Your Procrastination
Academic procrastination is a complicated issue that might have a variety of etiological factors contributing to it.
Here are a few of the most often encountered:
You've persuaded yourself that your assignment is insurmountably difficult to do.

Resisting the need to do your schoolwork is a kind of rebellion against your parents or instructors.

You've come to the conclusion that the subject is uninteresting.

You're holding out for the "ideal" moment to start your project.

You've been completely overwhelmed by the work and have no idea where to begin.
Understanding why you delay is a critical first step in being more inspired to complete your tasks.
Spend some time thinking about what it is that causes you to postpone. This will allow you to choose which of the following suggestions will most benefit you.
2. Break the Content Into Manageable Bits
One of the most common reasons for procrastination is the overwhelming nature of work.
It is at this point that you must "chunk down." Break down each activity into manageable amounts of time. If you're having trouble handling the big academic load, then consider using en.samedayessay.com/ to make things easier.
Commit yourself to completing a particular amount of those portions each day. Then, suddenly, you're not confronted with a terrifying assignment but rather with a succession of digestible bits of information.
3. Give Yourself a Reward
Every time you finish one or two portions, give yourself a small moment of relaxation to celebrate your accomplishment.
It may be five minutes spent playing your favorite smartphone game, a quick stroll, or even five minutes spent playing guitar.
The "chunking down" strategy relies on rewarding oneself with brief and delightful pauses. This is an important component of the process.
4. Establish a Study Regimen
We're creatures of habit, after all. So putting this idea to use might help you stay inspired when studying if you're having trouble getting started.
Habits are so strong that it will be tough to switch to a more relaxed state of mind without thinking about studying if you establish a study pattern.
What is the best way to go about developing a study routine? It's important to remember, though, that habits don't establish overnight.
The majority of studies have shown that it takes between 20 and 30 days to create a habit. Because of this, you will have to put in some effort before this strategy pays off.
5. Be Clear About Why You Want to Achieve High Academic Standards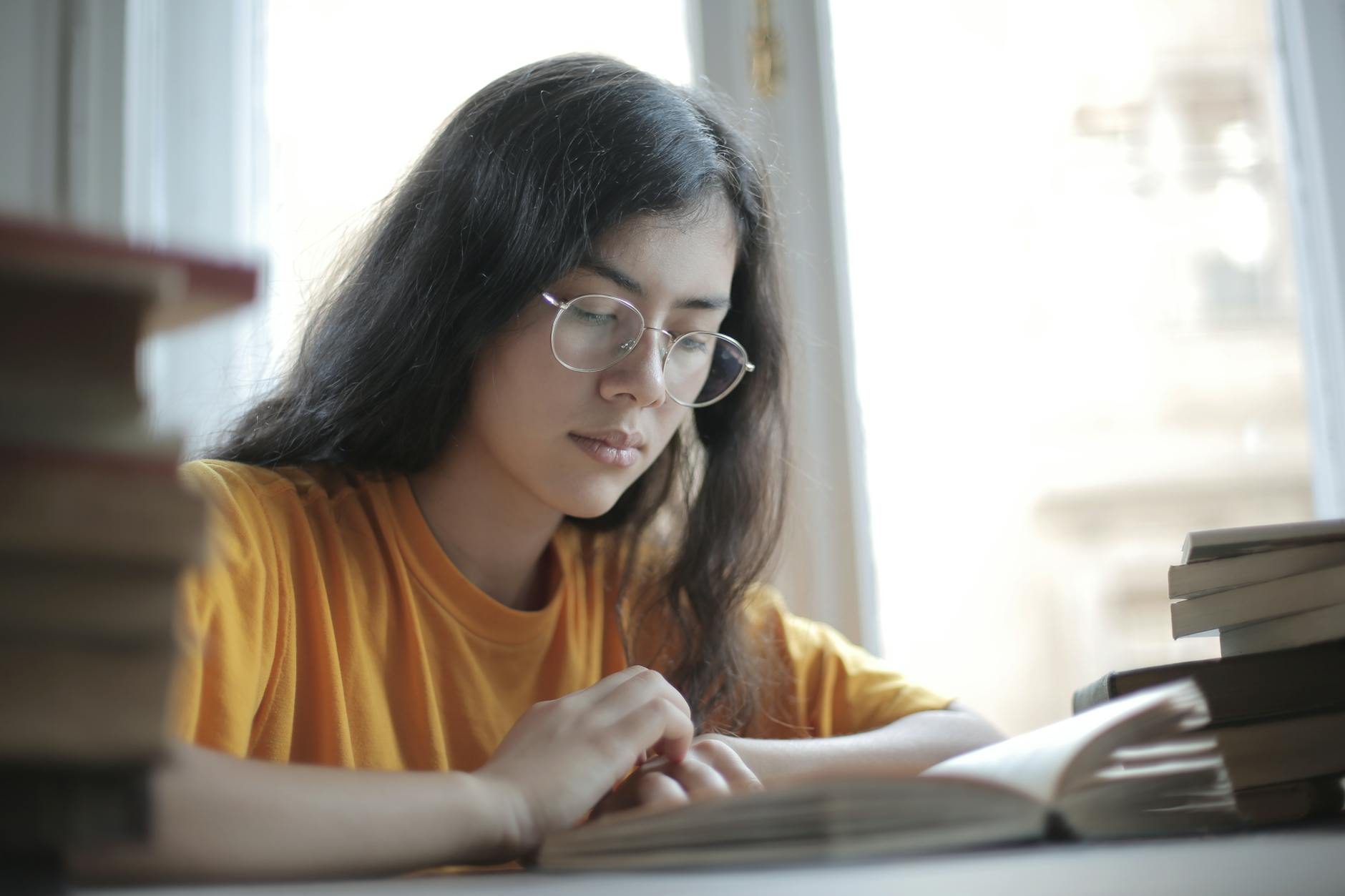 One of the most effective strategies to stay inspired when studying is to be very clear about why you want to get high academic results in the first place.
Make a list of why you want to perform well in school, and then prioritize them.
Here are a few examples of usual reasons:
More specifically, I want to study more and develop myself more. I also want to acquire the habit of striving for greatness. I also want to become a more focused and disciplined student. Finally, I also want to get into a reputable school or program.

A meaningful profession is important to me; I want to provide for my family and my parents in the future, and I want to know that I did all I could to achieve success.

I wish to live a life free of regrets.
Make a list of your own reasons for working hard in your studies and keep it next to your study desk for reference.
Then, if you find yourself lacking motivation, go back and read the list again.
No One Argues, It Is That Hard
Staying inspired throughout your studies is truly hard – you have both high ups and low downs. Nonetheless, you can employ our tips to put yourself into a more favorable situation. This way, writing a feminism essay won't feel as hard.