It doesn't matter what your income or financial situation is — your monthly budget is your most important financial tool. How to properly form a budget and not get lost in all possible options for its formation?
How To Calculate Your Income
Before considering possible budgeting options and choosing the most convenient model, you need to determine your monthly income. If you have a permanent job, then everything is quite easy, but what if you are a freelancer or a private entrepreneur and do not receive a fixed salary? In this case, you should calculate the calculation mean of your monthly salary.
You can resort to the following calculation scheme:
analyze your total income for the year

then add all the income received during the year,

divide the amount received into 12 months.
In this way, you will receive a basic amount of income from which you will start and based on which you will be able to form your future budget. Also, if you do not have enough money for the necessary things, do not be afraid to take emergency loans for bad credit.
How To Find Out How Much You Spend
Start with regular payments such as mortgages, apartment rentals, utilities, insurance, taxes, and more. In general, such monthly expenses are quite fixed, so you can easily calculate how much you need for them each month.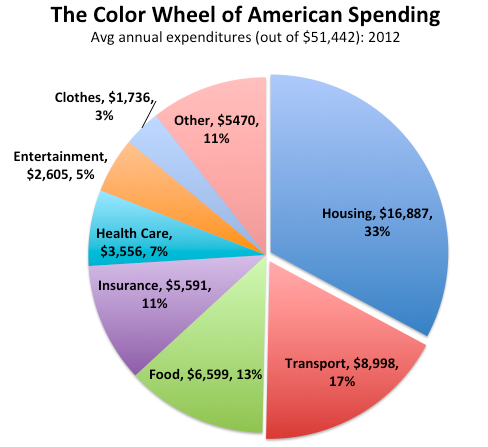 Analyze how much you spend on irregular payments such as a trip to the supermarket, subscriptions to various applications, buying clothes, lunch with colleagues during the working day, and more. Such costs are usually quite unstable, but by analyzing the costs over several months, you will be able to find out what you spend the most on and what you can save on.
Rule 50/30/20
The most common calculation scheme for the budget is the 50/30/20 rule. This rule was popularized by Elizabeth Warren and her daughter Amelia Warren Taghi. It's worth noting that this is just a rule of thumb for planning your budget, but it doesn't keep track of your finances.
50/30/20 — recommendations where:
50% — needs,

30% — wants

20% — financial goals.
1. 50% Needs
The category of need is something without which you can not imagine your comfortable life, it is identical to the category of regular payments and fixed costs. That is, when allocating your budget, you set aside 50% of the amount received for expenses such as rent, food, utilities, etc.
2. 30% Wants
The category of wants is not your obligatory expenses and in general what you can do without. This category includes spending on hobbies, vacations, trips to restaurants, subscription fees for services such as Netflix or paid YouTube, and more.
3. 20% Financial Goals
The category of financial goals is one of the most important for financial stability. In total, 20% should cover two important categories:
savings for long-term financial purposes, or the formation of a pension fund;

payment of debts.
Envelope System
One of the most conservative ways of budgeting is the envelope system. To do this, you need to determine the categories for which you spend each month, for example, food, clothing, credit, apartment rent, savings, and so on. Then break down your income into envelopes, but remember a few important rules. 
It is impossible to take money from an envelope to cover expenses in another category because in this case all meaning is lost. If you have money left in one of the envelopes, you should put it at the end of the month in the envelope with savings. If you run out of money in one area of ​​spending, you should recalculate your spending at the end of the month to make the spending plan more effective. 
It is worth remembering that in the beginning, you may not have enough money and you will often redistribute finances. However, such a budgeting system will help you develop self-discipline and manage your finances wisely.
Rule 20/80
In his book, The Only Investment Guide You'll Ever Need, Andrew Tobias offers three steps to managing your budget effectively. However, the author emphasizes that it is first necessary to set aside 20% as savings or investments.
Three rules of budget formation by Andrew Tobias:
Get rid of loans and debts.

Set aside 20% of your monthly income, and then invest the amount received or set aside as savings.

80% of your budget is a living.
Contingencies And Airbags
Keep in mind that the world is not standing still, so both income and the need for expenses may change under certain circumstances. In case of changes, the budget, of course, will have to be revised.
On occasion, it is good to save money in cases where income may be significantly reduced or there will be an urgent need for large and unplanned expenses.
The so-called airbag or reserve fund can be created at any time, even under the mattress, if you wish. The main thing — is monthly set aside a certain amount, which can then be spent on the necessary purchase or a big dream of a family member.
In addition, a pillow can be useful if someone loses a steady income or wants to go in search of themselves. It is better to have an amount in the account that could provide for the family for another six months. Under more favorable circumstances, for example, savings can be kept in banks and receive interest from them as additional payments to improve the well-being of the family.
Investing Is Another Way To Earn A Living
It is worth investing in the planning of the family budget if the available income allows it. For example, you can choose a business that you trust and that you consider promising. In this case, you will be able to support your favorite product or service and at the same time achieve the financial goal of the family faster.
Another option may be a deposit in the bank, which is also a kind of investment. Or, if necessary, buy real estate that will in some ways create an asset for your family.
Don't Forget to Keep Track of Expenses
If you decide to change or improve your family budgeting system, don't forget to keep track of expenses. You can start by collecting checks or bank card statements to understand exactly where most of your income goes.
If such costs are justified, then the budget plan needs to be adjusted. However, if you notice a not very useful financial habit, such as spontaneous purchases, frequent trips to the grocery store, or buying plastic bags, you should work a little harder.