Not all real estate agents have the same qualities! There is a wide range of real estate agents and they vary in experience and skill level. There are many factors that determine whether a real estate agent rises to the top of their field and offers the best services available. Given the high competition in the real estate field, it is vital to get the best agent that guarantees efficient services. When looking for a real estate agent, you should consider key factors that help you pick the best one. 
If you don't have sufficient experience in the world of real estate, you might be wondering about the kind of qualities to look for when looking for a real estate agent. You might also not know what qualities are key and those that you should ignore. This guide will enlighten you on the key things to look for when scouting for a real estate agent. 
These qualities will ensure that you get the best service from the multiple real estate agents that helps you land the best deal. This should be the case whether you are looking to buy or sell a real estate property. 
Here are five things you should look for in a real estate agent.
1. The Level of Experience
In any profession, experience is very important. Therefore, when looking for a real estate agent, the first you should consider is their level of experience. The experience an agent has determines whether or not they have what it takes to get the job done. Remember that every client has unique needs that must be fulfilled. The years of experience don't paint an exact picture of their ability. This is because one can be in the industry for many years but still does mediocre work with poor results. 
When it comes to experience, quality is more than quantity. If you don't understand this, the following example will help enlighten you. A real estate agent might say they have been in the industry for an impressive three decades. While this might sound lucrative, you need to know how they have performed in their 30-year career. 
You can get an agent with a two-year career filled with many successful transactions and remarkable references. Between the two, the latter is a better choice because of its quality. They might have fewer years of experience but their performance over that period is remarkable. Therefore, you need to be very careful when considering real estate agents. Most agents at Lewis Realty Associates, Inc. have a remarkable track record with amazing reviews. 
Another thing you should be cautious about regarding experience is the field of a real estate agent. You should find out whether the agent works more with sellers or buyers. This will let you know how their experience with either side can help you get the best deal. Besides, it is helpful to know which cities or neighborhoods they work in, and the type of real estate properties or homes they deal in. This is the case because real estate markets vary from one place to another. 
The type of homes and neighborhoods also vary greatly, and you should work with an agent who is an expert in what you are looking for. If you want to buy or sell a property in a specific neighborhood, you should work with experienced agents in that area. This is because they understand the dynamics and needs of that real estate market.
2. A Proven Record of Success
While experience is key for any real estate agent, they should do more than just show they have worked for a long time. For instance, when an agent says they have been in the field for many years, they should show the successful transactions they have been part of. If you want to sell a property, you should look at the list price vs. sold price.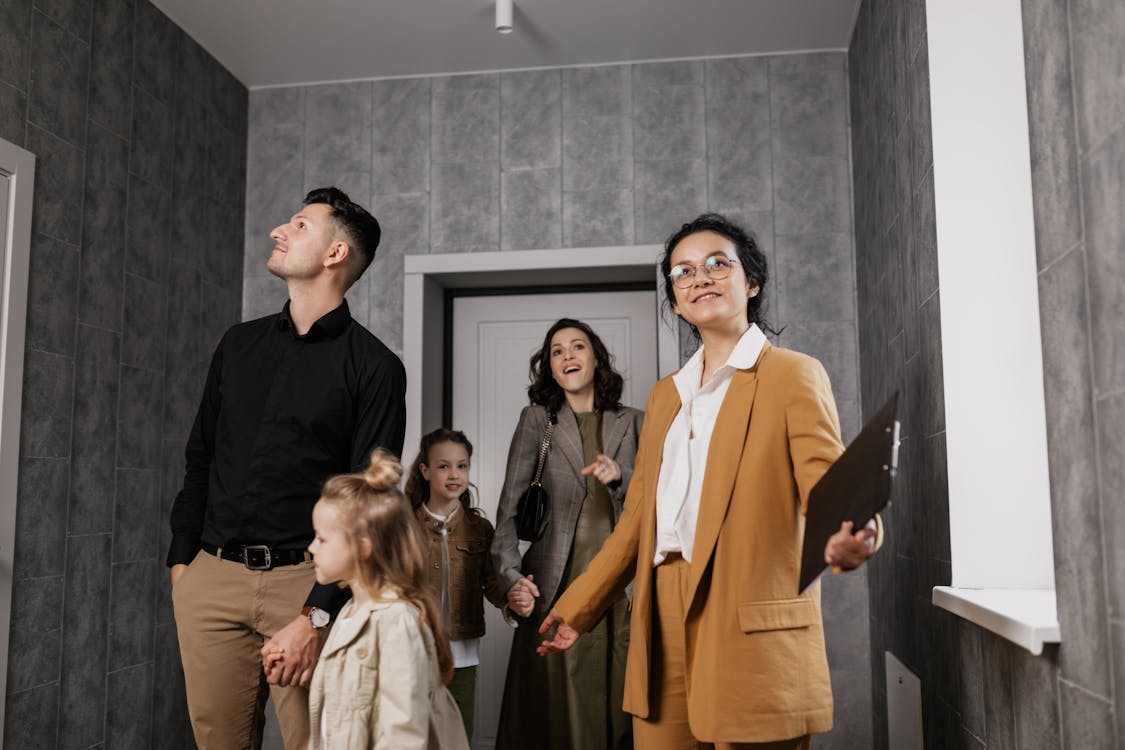 You should also analyze the day on market and how the stats compare to similar properties in the neighborhood. This information will help you know how reliable the agent is and how effective they are in negotiating the best selling price. On the other hand, if you want to buy a property, you should look at the listed price vs. buying price and the quality of the homes bought. 
You should also find out how many offers the agent had to make before winning a home. This will paint an accurate picture of the agent's abilities. Therefore, you should work with an agent that proves their work experience and track record such as realtors at Lewis Realty Associates, Inc. 
3. Should Have a Reliable Network and Support
Networking is very important in the real estate industry. A good agent should be well connected and able to get help whenever necessary. You wouldn't want to work with an agent that doesn't have any network or support system. Besides, you need to know whether you will be working directly with the real estate agent. Find out whether the agent has an assistant that helps them throughout the transaction. 
Established and reliable agents tend to have an office with staff offering them the support they need. In either case, there are pros and cons. However, no matter the working style of the real estate agent, you will want to ensure that you understand how you will pair with them. This is vital because it prevents cases of miscommunication and missing out on deadlines. Ensure that the agent has an efficient support system that gets the job done on time.
4. Should Be Available
Availability is crucial in the real estate business. You wouldn't want to work with an agent that is rarely available. Check whether they have an office number and their overall working hours. A good agent will be available whenever you need them. 
5. Good Professional References
Your real estate agent should be well-connected and have good reviews. You should check their website and see what former clients say about them. You should also research recommendations to see whether they are as good as they claim to be. Furthermore, a reliable real estate agent should have a good understanding of real estate tax planning, ensuring that you receive expert advice on minimizing tax liabilities and maximizing your financial gains from buying or selling a property.

Seek the Services of Lewis Realty Associates, Inc. for Professional Services
There are many real estate agents, all with varying qualities. Given the competition in the real estate market, it might be challenging to choose an ideal agent. Thankfully, the qualities discussed here will help you make the right choice.