Chiropractic therapy can provide numerous advantages to anyone. Athletes are among the people that can gain more from chiropractic treatment. Any athlete needs their body to be in peak condition to perform at a high level, and they must safeguard themselves from injuries that could occur while participating in athletic activities.
Chiropractic care helps weightlifters improve their performance while also being an important step in avoiding weightlifting injuries. The guide below looks at the common injuries that powerlifters encounter and the ways chiropractic care can help.
What Is Powerlifting, And Is It Safe?
Powerlifting is basically a strength activity in which contenders try to lift as much weight as they can in three disciplines: the squat, deadlift, and bench press. Lifting heavy weights regularly can cause irreparable harm to one's spine, elbows, ankles, knees, wrists, and shoulders. Why then would anyone participate in competitive powerlifting, a place filled with herniated lumbar discs and torn rotator cuff tendons?
Powerlifting, when done correctly, is a very safe pastime that will help strengthen one's back and core much more than other pastimes or sporting activities, as everyone knows a stronger back is a safe back. A chiropractor can make the best chiropractic adjustments to restore balance and improve form. It is one way of reducing the chances of an injury occurring.
Common Injuries in Powerlifting
Powerlifting has numerous specific injuries, such as knee pain, lower back pain, mobility and stability problems, sprain or strains, and upper limb pains. An example of a frequently overlooked issue that chiropractic can assist someone with is dysfunction. Many who engage in repeated or explosive physical activities and exercises will undoubtedly experience some dysfunction. A deviation from the optimum function is referred to as dysfunction.
Each joint moves effectively and completely inside its range of motion. Essentially, the muscle tone all around the joint is ideal with no tightening or limitation, and the brain can coordinate. It is not an easy process.
Therefore, even if individuals are lifting properly and they are free of injury, there is usually a high level of dysfunction. Compensation is the result of dysfunction. If a single joint is not moving as it should, another must make up the difference and work much harder, often resulting in injuries sustained far from the initial site of the dysfunction.
It is why conventional physical therapy strategies such as rest, compression, ice, and elevation are only effective in tackling the acute local issue and not in fixing the main dysfunctional problems. Here is where chiropractic therapy can aid in both injury treatment and prevention.
How does Chiropractic Assistance Help?
1. Enhance Performance
Weightlifting places a great deal of strain on the back and joints. Stress can increase the chances of imbalance and misalignment, which can have an effect on someone's performance. If one's spine or joints are slanted, the body will distribute mass asymmetrically when they lift. It means that one side of the body will bear more of the load than the other.
It might result in unequal gains for a powerlifter. When a person's body is perfectly balanced, they will perform better, resulting in better outcomes. Adjustments also aid in the restoration of correct nervous system function. Because the nervous system controls muscle activity and the mechanisms that aid in muscle healing when it is working correctly, individuals can expect better outcomes.
2. Prevent Injuries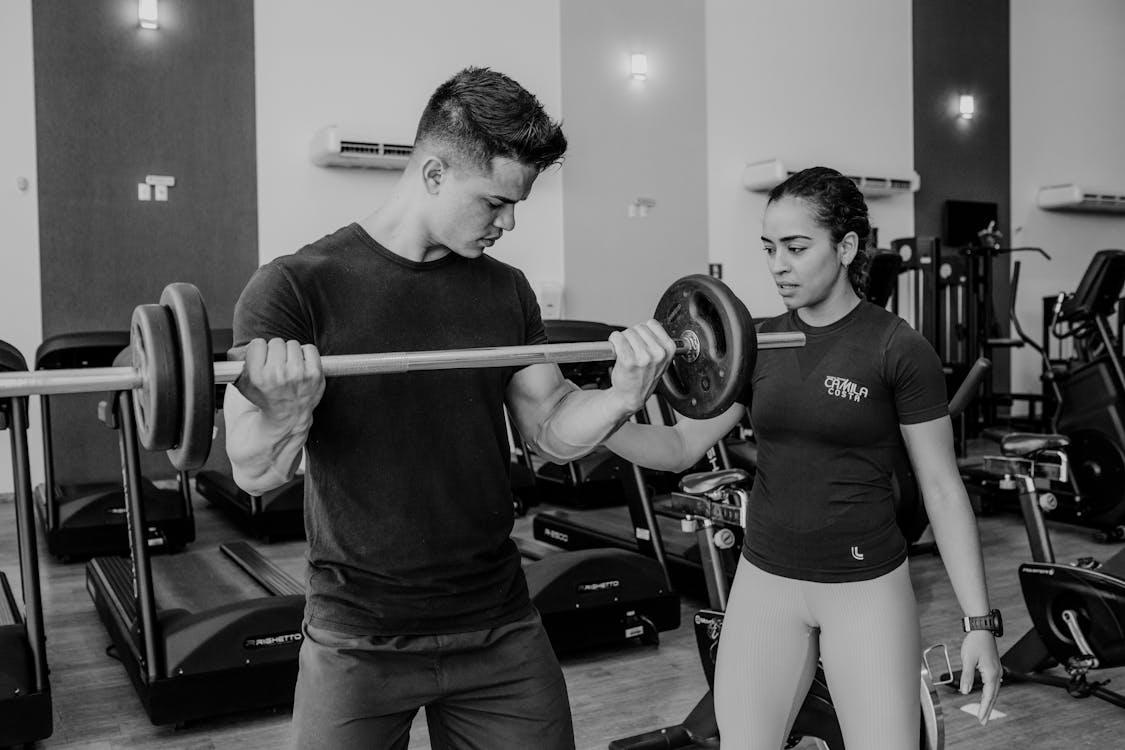 Weightlifters put themselves at risk for a large variety of injuries. Muscle tissue, ligament, and tendon injuries are extremely common. Most of these injuries can be avoided with the assistance of a competent chiropractor. Another point that relates to balance is misaligned joints that are likely to be injured.
By making proper adjustments, individuals can ensure that their body has appropriate mechanical balance, lowering their risk of common powerlifting injury issues. A chiropractor can recommend specific strengthening exercises for the joints. Strengthening the joints makes them more resilient to several of the injuries that are prevalent among powerlifters.
3. Treating Injuries
Another benefit of chiropractic care is that it helps with weightlifting injuries. Several of the most prevalent weightlifting injuries involve joints or soft-tissue structures close to joints. Chiropractic adjustments can assist in ensuring better results when rehabilitating powerlifting injuries. A chiropractor may use a range of various treatment options for powerlifting injuries in addition to adjustments.
Depending on the extent of the injury and the specific treatment method, a chiropractor may recommend heat or cold therapy, exercises, massages, electrical muscle stimulations, or a variety of other physiotherapy techniques.