Recently updated on October 25th, 2022 at 11:27 am
A CBD topical is a cream that can be applied to the skin to treat various body ailments. Owing to the promises of CBD topicals, many have opted to include them in their daily routine. Like how it promotes well-being when ingested, external application is found to provide excellent results too.
How Do CBD Topicals Work?
Our body has this system called the endocannabinoid system, which enables us to experience various sensations. When the CBD topical is applied, it makes the system active by attaching itself to the cell receptors in the skin, muscle tissues, and nerves. This regulates the body temperature and may lower inflammation and pain, if any. Various CBD products such as CBD hemp flowers and oils also may enhance the production of anandamide that gives an overall feel-good sensation.
What To Look For In A CBD Topical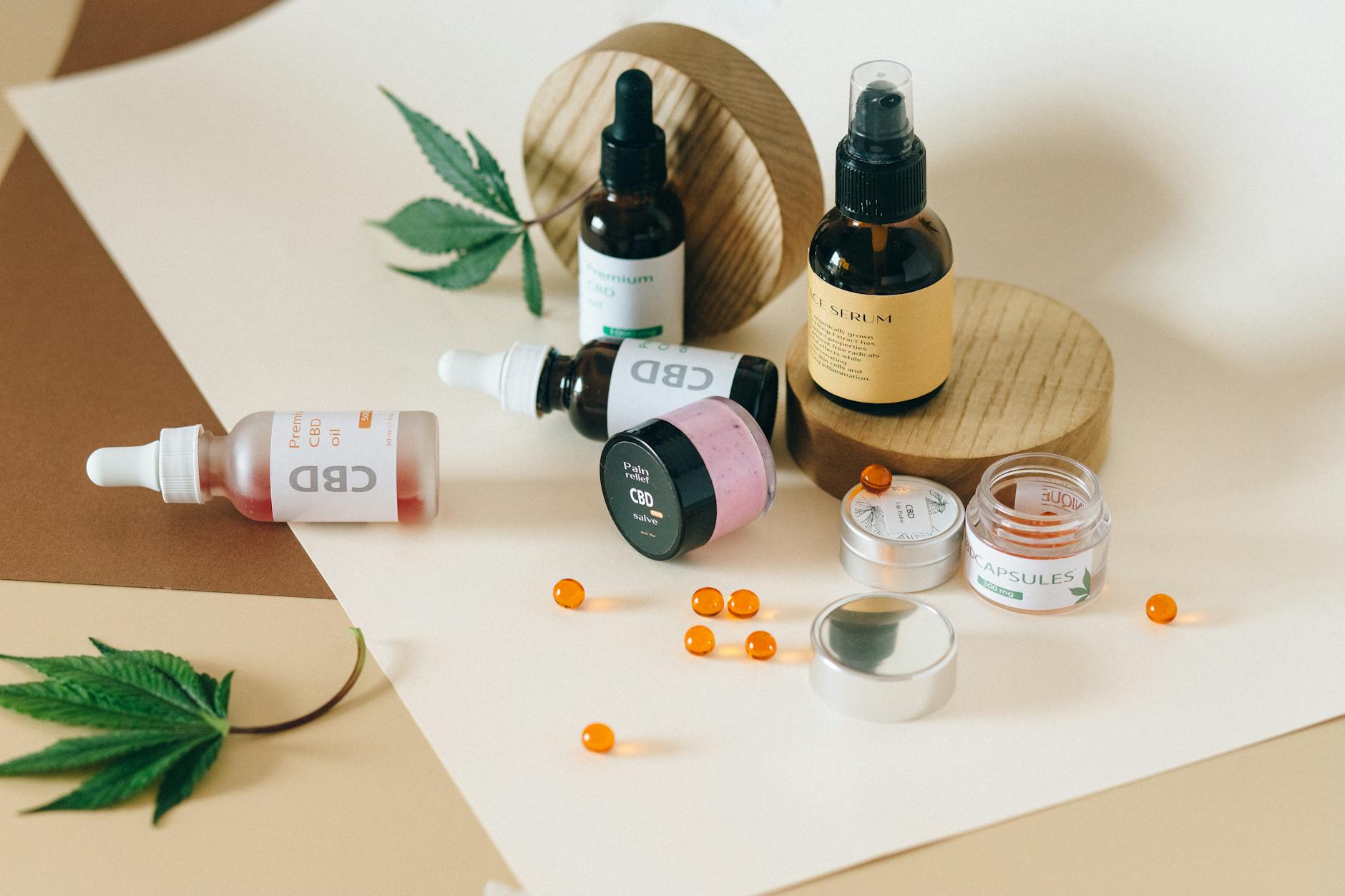 You may keep these things in mind when looking for a CBD topical.
1. Growing The Hemp
How the hemp was grown affects the quality of the CBD topical. So, have an awareness of how and where the hemp was grown. It is also essential to avoid the use of pesticides and herbicides, which could harm the plant. Since the hemp absorbs whatever is present in the soil where it is grown, it becomes essential to ensure good quality soil devoid of toxins.
2. Extraction of CBD
CBD extraction from hemp occurs when pressure is applied to the plant, causing the oil to come out naturally. When this extraction is carried out with butane, it changes the product's composition and reduces its quality. The best extraction is the supercritical CO2 extraction which helps retain the terpenes, cannabinoids, and flavonoids in the final product.
3. Opt for Broad Spectrum CBD
Choose topicals made with broad-spectrum CBD over CBD isolate as the former contains the necessary compounds like amino acids and terpenes. Plus, the extraction process eliminates any amount of THC, which can make the product best suitable for all skin types.
Choosing the CBD Topical to Fit Your Personal Needs
Topical CBD products come in different varieties, each with its unique purpose. So, whether you want one for healthy skin or healthy joints, you can shop for a specific topical pertaining to your need. But always ensure to check labels before you buy one because the ingredients in the cream decide if it will serve the purpose.
Consider CBD for Muscle Recovery
A CBD topical is an excellent remedy for muscle pain and soreness resulting from excessive physical training. The anti-inflammatory property of CBD can make muscle recovery faster. Any pulled muscles or strains can be cured easily by applying CBD creams, thanks to their ability to trigger muscle repair.
CBD Topicals Relieve Aching Joints
CBD is known to have properties that can give relief from joint pain. Many studies are being conducted on human beings to validate this point and provide a green signal to CBD topical. The good news is that studies in animals have concluded that CBD can relieve swelling and pain related to arthritis.
Include CBD Topicals to Your Skincare Routine
1. Treats Inflammation
Adding CBD topical to your skincare routine is a great way to soothe your irritated and tired-looking skin. It can treat skin inflammations with its anti-inflammatory properties without causing any allergic reaction.
2. Treats Acne
CBD may effectively control oil production in the skin, which is the sole reason for acne. Applying CBD cream is also found to reduce the appearance of pores in the skin.
3. Reduce The Effect Of Ageing Factors
The antioxidant properties of CBD may help protect the skin from the damages caused by environmental factors like pollution. Additionally, it may treat conditions like loss of elasticity, fine lines, discoloration, and many more.
Conclusion
The benefits of CBD are so popular that many are going for CBD topical and having it orally. The right purchase of CBD cream can result in several benefits for the body, like reduced joint pains, muscle recovery, and glowing skin. So, invest in the correct cream and experience well-being rarely found elsewhere.