Recently updated on October 25th, 2022 at 11:33 am
Early signs of hair loss could make nearly anyone grimace.
For decades, men and women have dealt with hair loss. Receding hair can cause a loss of outward confidence. One thing everyone wants to know is how to prevent hair loss from happening to them.
Before you know you need hair loss solutions, you'll have to know the signs of balding that develop early on.
Continue reading to learn how to stop male or female pattern baldness. Also, the warning signs of hair loss you need to watch out for.
1. Early Signs of Hair Loss
A basic and almost universal early sign of hair loss starts in two specific spots on your forehead. An early way to tell that you might have to deal with hair loss and baldness is a receding hairline at the crowns of your forehead.
The two crown spots of your head can be defined as the two points where the sides of your haircut transition or flow separately from the bangs and top of the head. But don't get a receding hairline at the crowns confused with a widow's peak.
2. Widow's Peak: Don't Get Fooled
Many have speculated whether a widow's peak is the beginning of going bald. Or if you have a widow's peak whether or not that means you are more likely to go bald in the future. The truth is that they are not actually connected.
Anyone could be born with widow's peak and that does not affect their bald outlook.
3. Your Hair Is Thinning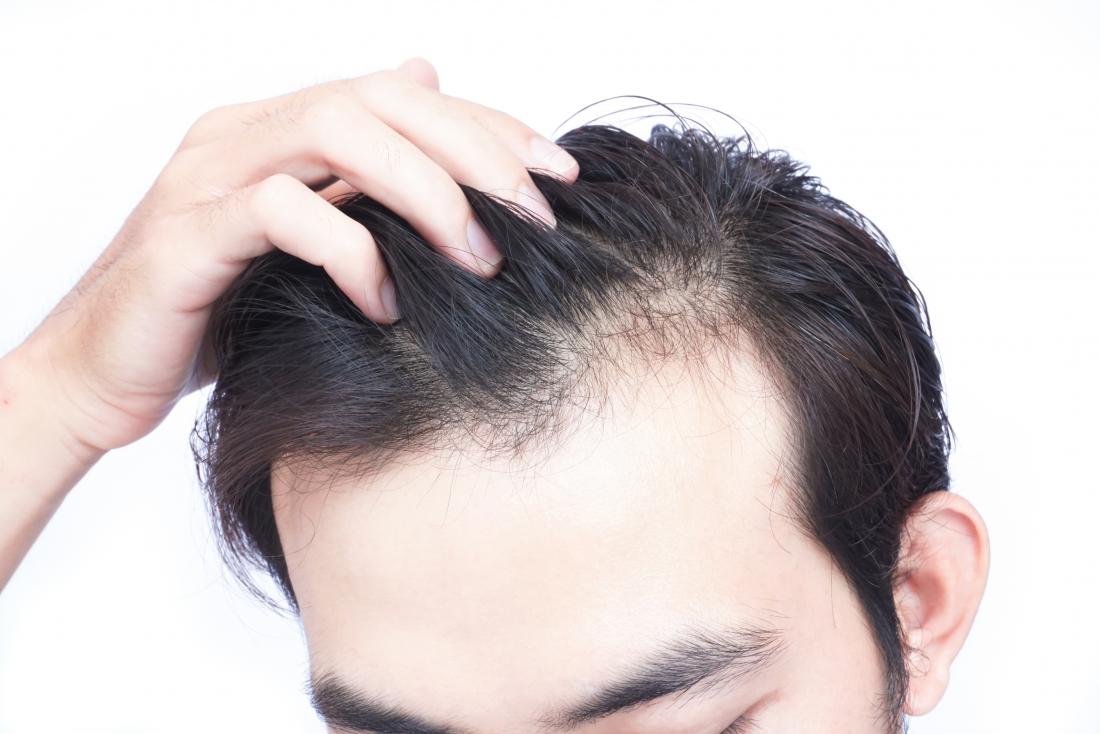 Image Source: www.medicalnewstoday.com
Another warning sign of hair loss is a cliché, but it is accurate. Not only is thinning hair a sign you are going bald, but it is also a sign that your hair loss is advancing further in the process.
Typically, thinning hair is the last step before the actual receding of hair follicles. 
4. Major Warning Signs
Just to keep things into perspective here, you are losing your hair. You aren't developing a life-threatening illness or suffering through a major event that isn't uncommon.
So the moniker "major warning" may seem strong, but for a lot of guys or gals, their hair is very important. A major part of your appearance may be slowly dwindling away.
One of the biggest hair loss symptoms is someone could have is an actual receding hairline itself.
Hair Loss Solutions
Now you have identified that you are losing your hair and you are at one of these stages. What are hair loss treatment options?
Don't forget, many women deal with hair loss as well. The good news is that there are hair loss solutions that you can try.
Remember, if you fail to identify baldness and act early and it will be an uphill battle. Once hair really starts to go, it is tougher to bring it back.
Save Your Hair
If you notice the early signs of hair loss, you can still do something about it and save your hair. Modern products are only becoming better and better as medical science advances. Try something new while you still can!
For more info on fashion, beauty, health, and fitness, head to our blog.