Recently updated on October 25th, 2022 at 11:01 am
Electrolytes are an extremely important component in your body. In the area of health and fitness, electrolytes are frequently discussed. 
The effectiveness of coconut water and other plant fluids at replenishing electrolytes is lauded. Electrolyte replacement is advised for everyone following physical activity, following an illness like food poisoning, and at the conclusion of a hot summer day.
Put simply, electrolytes are those supercharged energy particles in our bodies whose lack can cause dehydration in addition to several other health issues.
This article will help you understand the importance of electrolytes and how you can replenish your body with this component to stay fit. 
What Are Electrolytes?
The bodily compound, electrolytes, acquire a natural positive or negative electrical charge when dissolved in water. 
They support a variety of bodily functions, including maintaining the harmony of fluids within and outside of your cells and regulating chemical processes. Your diet and beverages provide your body with electrolytes or their constituent parts. When you sweat, you also lose electrolytes.
Your body requires electrolytes to maintain equilibrium because they conduct electrical charges and are composed of atoms and molecules. 
Your body requires electrolytes for hydration, fluid balance, and the transportation of chemical substances into and out of cells. 
The fundamental tenet of electrolytes is that some chemical components, when dissolved in a liquid, may retain a positive or negative electrical charge.
What Is Electrolyte Imbalance?
You become electrolyte-balanced when you shed a lot of bodily fluids. Some electrolytes in the body might get depleted if you're vomiting or perspiring excessively. Electrolytes are vital to all bodily processes. 
Thus, it is easy to observe when their levels rise or fall. Cramps, lightheadedness, and irregular heartbeat are a few electrolyte imbalance symptoms.
However, electrolyte imbalances may harm many different biological systems, and if they are severe enough, they could even be fatal. 
Low sodium levels in the blood, or hyponatremia, are the most typical electrolyte imbalance. Hypernatremia, or high sodium, and abnormal potassium levels are other prevalent forms (hypokalemia or hyperkalemia).
How To Include Electrolytes In Your Diet?
The electrolytes sodium (Na), potassium (K), and chlorine (Cl) all control the fluid balance in the body. Na, which is present in the circulation, instructs the kidneys on how much water should be expelled and how much should be kept. 
We are often encouraged to minimize the amount of salt in our meals because too much sodium raises blood pressure. Building healthy bones and teeth, as well as mending muscle and bone injury, require calcium (Ca).
Let us take a look at all the food items that can help you replenish the electrolyte requirement in your body:
1. Milk
Studies have found that drinking fat-free milk after working out is a superior way to recover lost electrolytes and rehydrate than using water or sports drinks. 
Researchers found that drinking milk can help you rehydrate since it contains calcium, phosphate, and vitamin A as well as natural protein that helps build muscle.
2. Lentils
Potassium, a vital element that helps with muscle contraction and controls the flow of fluids and minerals into and out of cells in the body, is abundant in lentils. 
While sodium is regarded as the best supply of sodium, studies have indicated that potassium may be a better supplier of electrolytes. There is an astounding 731 mg of potassium in one cup of lentils.
3. Electrolyte Powders And Drinks
Powdered electrolyte packets and drinks can help you replace the fluids, nutrients, and minerals you lose while you perspire profusely. 
Studies have found a direct correlation between lower calcium, potassium, and magnesium levels and sleeplessness. Your body may be kept appropriately hydrated throughout the day by mixing powdered electrolytes with water.
4. Sunflower Seeds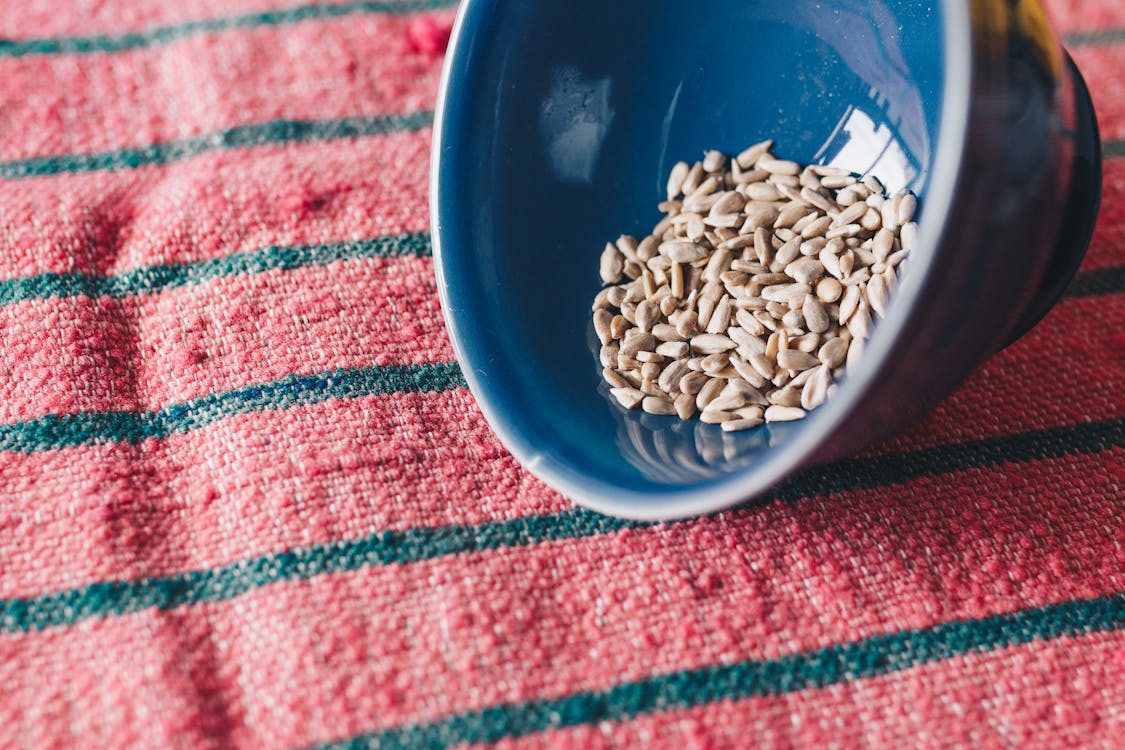 The magnesium content in sunflower seeds ranges from 350 to 400 mg per 100 grams. They are now among the foods highest in magnesium ever as a result. Magnesium relieves stress and cramps while assisting muscles and nerves. The electrolyte balance and energy metabolism both depend on it.
Wrapping It Up!
Most individuals often lose electrolytes from excessive perspiration and failing to replenish both fluids and electrolytes. 
Sodium, chloride, potassium, magnesium, and calcium make up a sweat. The most prevalent electrolytes in sweat are sodium and chloride, which control and maintain fluid equilibrium. Magnesium and calcium are essential for preserving muscular health and enhancing metabolism.