Your hair is your crowning glory. This has been emphasized many times over in various types of media, from TV commercials to magazine ads, and it holds a lot of truth.
Healthy, shiny hair never fails to make a person confident, and the way it's styled can reveal so much about an individual's personality. To be able to style your hair the way you want to could give you a feeling of freedom and perhaps even allow you to believe that you can conquer anything. With a full head of hair, it'll be easier for you to go out into the world and triumph over any challenges given that you have one less thing to worry about.
But what if you suddenly notice that your once healthy and gleaming hair is thinning? The moment you see a clump of hair collecting on the shower drain and the more than usual strands of hair stuck on your hairbrush, you might feel uneasy, and your confidence may immediately diminish.
In numerous cases, you don't have to fret over the situation because losing hair is an everyday occurrence for everyone. A person sheds an average of anywhere from 50 to 100 hair strands in a day. But if you feel as though you're shedding far more than that, here are the possible reasons:
1. Overtreatment Of Hair
You may be paying so much attention to your hair that you overlook the products you apply on it, causing it to thin and wear out. Frequent perming, coloring, bleaching, and rebonding or straightening may contribute to the deterioration of your scalp, leading to hair loss.
The same goes with overstyling your hair with products that contain parabens, chemical fragrances, and formaldehyde. Those substances are harmful to your tresses and could trigger hair loss in the long run.
Organic hair products are popular these days as they're derived from natural ingredients to keep your locks healthy and stimulated and your scalp balanced and energized. You may use a preventative hair loss shampoo to address thinning hair due to overexposure to chemicals.
2. Heredity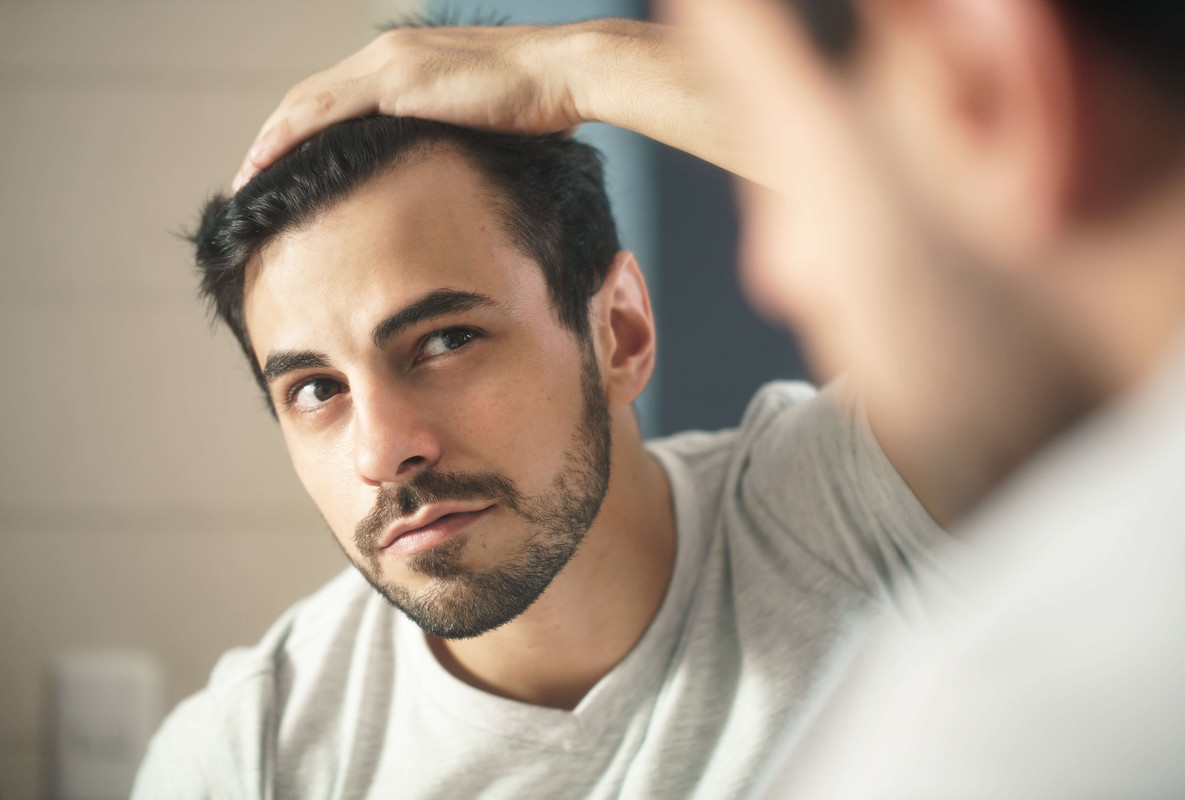 Heredity is the most common cause of hair loss. This natural condition is triggered by a combination of genetics, the aging process, and hormone levels, and it's called hereditary-pattern baldness. In men, it starts early, around the ages between 20 and 30, while in women, it usually starts after menopause.
There's no known cure for hereditary-pattern baldness. It's bound to happen, though some treatments may slow down the process.
3. Childbirth
Excessive hair shedding for new moms is normal. It's a temporary situation that'll likely pass by the time your child celebrates their first birthday.
To prevent it from happening, dermatologists suggest that new moms use a volumizing shampoo and refrain from using conditioners that would weigh down the hair. It'd also help for those women to sport a shorter hairstyle to make their hair look fuller.
4. Vitamin And Mineral Deficiency
Lack of sufficient iron and folic acid in the body may result in hair loss. Iron is essential in hemoglobin production as it helps deliver oxygen and nutrients to hair follicles. Without enough iron, the hair won't grow and become progressively thinner. This happens with women who suffer from excessive bleeding during their periods and people who suffer from anemia.
Meanwhile, folic acid is responsible for healthy cell growth, particularly in the hair, skin, and nails, and keeping red blood cells healthy. A deficiency in folic acid will also result in unhealthy hair and eventually cause hair fall. The same issue comes up when there's a deficiency in vitamins D, and E as well as zinc.
Losing hair because of a lack of vitamins and minerals can be quickly addressed. A prescription from your dermatologist for recommended nutritional supplements will help you get on track in keeping your hair healthy and nourished. Having a balanced diet may also keep vitamin and mineral deficiency at bay.
5. Chronic Stress
When you suffer from chronic stress, your hair follicles may fall into a resting phase and eventually fall out even with simple combing or washing. Severe stress may cause your immune system to attack your hair follicles and result in patches of hair loss in your head called alopecia areata.
Thinning hair because of stress is something you can manage. Getting your stress under control, slowing down, and relaxing will give you breathing room, let you get your life in order, and eventually make your hair healthier.
Conclusion
Having a full head of healthy hair can greatly contribute to one's confidence and self-esteem. Conversely, suffering from thinning hair may give one depression, anxiety, and social phobia.
If the reason you're dealing with hair loss is something you can control, you should do something about it as soon as possible and not wait until it gets worse. Seek medical advice if you have to. After all, the joy and success you'll reap from having confidence that voluminous hair can bring aren't something that money can buy.