Recently updated on May 2nd, 2023 at 09:20 am
Creativity is a path that leads us to the inner channels of ourselves. It engages the brain and helps us discover new prospects and possibilities. For example, when making oil painting reproductions or viewing art gallery paintings, our brain experiences physical and emotional satisfaction and relieves stress. Moreover, it raises serotonin and endorphin levels, making art a happiness-inducing procedure. 
When the brain views a painting, it analyzes the visual information it receives and organizes the shapes and patterns into practical knowledge. Art helps the brain to distract itself from all the worries and puts it at ease. According to neurobiologists, experiencing any form of art improves the decision-making capabilities of our brain. 
Let's look at some of the more ways making and witnessing art affects our brain:
1. Art Reduces Stress and Anxiety
Drawing, painting, and sculpting are methods that provide personal insights into significant problems. Art therapy reduces trauma symptoms and treats psychological stress by applying various creative techniques. 
Art helps us process our emotions. It provided the brain time to make sense of things and sought our feelings out. I The relationship between creativity and healing is remarkable, and neuroscientists are still fascinated by the therapeutic effects of painting. 
Art pushes our brains into a meditative state by discarding negative emotions. It even reduces the cortisol levels (a hormone that responds to stress) in the body, reducing anxiety. Thus, art is an excellent method to reduce the symptoms of depression and other mental health problems. 
2. Art Builds Concentration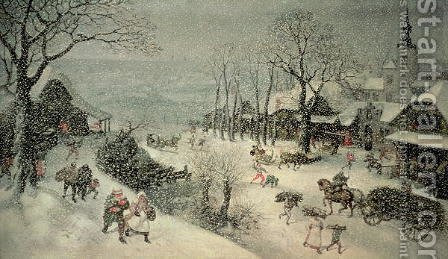 When the brain is engaged in drawing, it travels in a "zone" wherein the intrusions of the outer world are shunned out. This process activates the Relaxed Reflective State and strengthens the brain's attention system. It improves the cognition of the brain, which boosts our decision-making efficacy.
When the mind focuses on a task, our brain releases dopamine, which induces pleasure and contentment. This neurotransmitter increases concentration and helps the brain to observe its surroundings more acutely and intensely.
3. Art Improves Memory
The more knowledge the brain absorbs, the better information it will retain. The conceptual visualization helps bolster memory levels and enhance brain function. It has often been proven that sketching out scenarios and words helps maintain the information more effectively than just memorizing it. 
When you are looking for paintings by artist name, pay attention to how memorable the artist's works are.
Creating artwork or musical pieces forces our brain to work creatively and rigorously, thus building good memory skills. As a result, artists are less likely to suffer diseases like dementia and Alzheimer's in old age than people who don't engage in artistic activities.
4. Art Leads to Physical and Emotional Healing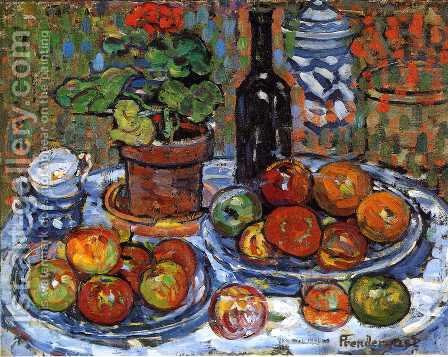 Viewing a gratifying painting or making a pleasing art piece affects our health and life expectancy. It increases satisfaction and gives up hope. Art allows us to communicate our emotions better since sometimes we lack words that fit our sentiments. When overloaded with work, art also acts as an ideal break to help relax the mind. 
Art improves the blood flow in our brain. Patients with cancer deal with pain better if they are engaged in art therapy. It also decreases blood pressure, treats symptoms of PTSD, and reduces anxiety in asthma patients. Furthermore, it shifts our brain's attention from the pain stimulus and alters our concept of suffering. 
5. Art Refines Creative Thinking
Engaging in creative thinking improves the communication between brain cells and allows the growth of new neurons. Exposing children to new and innovative methods enables them to generate creative ideas which sharpen their mind. In addition, it develops their vocabulary and fervid observation. 
Artists can adapt to these innovations and employ multiple solutions to a given problem. They use their imaginations and apply authentic opinions, which leads to different perspectives and exclusive responses. This is to enhance their critical thinking and problem-solving capabilities.
6. Art Enriches Social Well-Being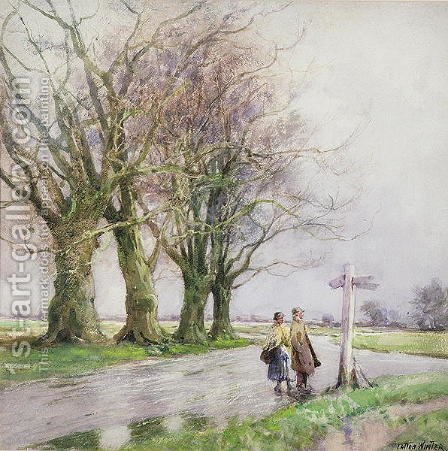 Producing satisfactory artwork increases self-esteem and boosts confidence. Artists find a sense of identity and achievement when their work gets recognized. In addition, participatory art programs increase community engagement and reduce social anxiety. 
Art is an excellent comfort to introverts or loners as it alleviates isolation. People find a support system in brushes and paints, which allows them to express themselves freely. It makes one resilient and also instills a sense of belonging.  
Paintings of different centuries allow individuals to connect to the past and develop empathy towards their sufferings. In addition, art acts as a catalyst to the much-needed social discussions that expand one's knowledge and address social issues. 
Conclusion
Art affects the brain in mysterious and fascinating ways. From improving our motor skills to healing our emotional wounds, it proves to be a miraculous gift. You will find some exceptional oil painting reproductions and hand-painted portraits at the 1st Art Gallery, the world's largest supplier of fine art reproductions and Made-to-Order oil paintings. So, get lost in the colorful artworks and avail the tremendous benefits of making art!