Recently updated on October 25th, 2022 at 11:03 am
Extra strength CBD oil products are not for everyone. The highest potency doesn't always mean the best choice too.
Some persons only need low potency oil, regardless of the condition they are using it for. So, before you use the strongest oil, you need to know if it's the right option.
Our guide explains what extra strength products entail. You'll also learn how to use it, its proper dosage, and possible side effects.
What Is Extra Strength CBD oil?
How much cannabidiol (CBD) present in the CBD product determines its potency. And yes, if you're wondering, potency also means strength.
Extra strength CBD oil often refers to anything containing more than 3000 mg CBD per 30 ml bottle. However, you may also notice that some companies tag their 1500mg as extra strength CBD.
CBD oil products range from 300 mg CBD to 9000 mg CBD per 30 ml bottle. 9000 mg is the current highest potency product available in today's market. High-potency CBD can also come in other bottle sizes like 60 ml.
Most of the extra strength products contain full-spectrum extracts. That means they have all the natural cannabinoids and compounds in the hemp plant, including CBD and THC. The THC is present only in trace amounts, less than 0.3% THC, so they cannot get the user high.
Some extra-strength CBD oil can also contain broad-spectrum CBD or CBD isolate extracts. Broad-spectrum contains natural plant compounds like full-spectrum, but it has no THC. CBD isolate has only CBD with no other compound.
Why do people use Extra Strength potency CBD oil?
Most persons need multiple doses of CBD in a day. So instead of taking a lot, they prefer to use extra-strength CBD oil.
If you see yourself consuming multiple doses, it's best to choose a high potency CBD tincture. A little will go a long way and save you money in the long run.
Although extra strength CBD is more expensive than other potencies, it costs less when you check the price per dose.
Other reasons why people take extra strength potency CBD oil include the following:
Higher Body Weight: Bodyweight is a major factor when determining CBD dosages. Because a larger body may need more CBD in general for maximum bioavailability. In fact, it's a primary influence when using medicines generally. For this reason, people on the larger side often need the most strongest CBD oil available to them.
Metabolism: A person's metabolism can also impact the effects they feel with CBD. Some persons may notice that they don't respond to low or medium dosages. Then, a high potency CBD is usually the best to get the needed relief.
The severity of the Condition: Some severe health conditions may respond better to the most potent, full-spectrum CBD oil. A recurring ailment that does not respond to regular strength may need something stronger. The stronger the CBD oil, the greater its effects.
How to use Extra Strength CBD Oil
You use extra-strength CBD oil the way you would use regular potency. Put the drop under your tongue and hold it for about 60 seconds before swallowing.
Holding for a long time allows the membranes to absorb the CBD fully and carry it into your bloodstream. You should feel the effects in 15 to 30 minutes.
Another way to use high-strength CBD oil drops is by adding them to your food or beverages. However, it takes longer for the effects to kick in when you add CBD oil to a drink or meal.
How to Dose the Extra Strength CBD Oil?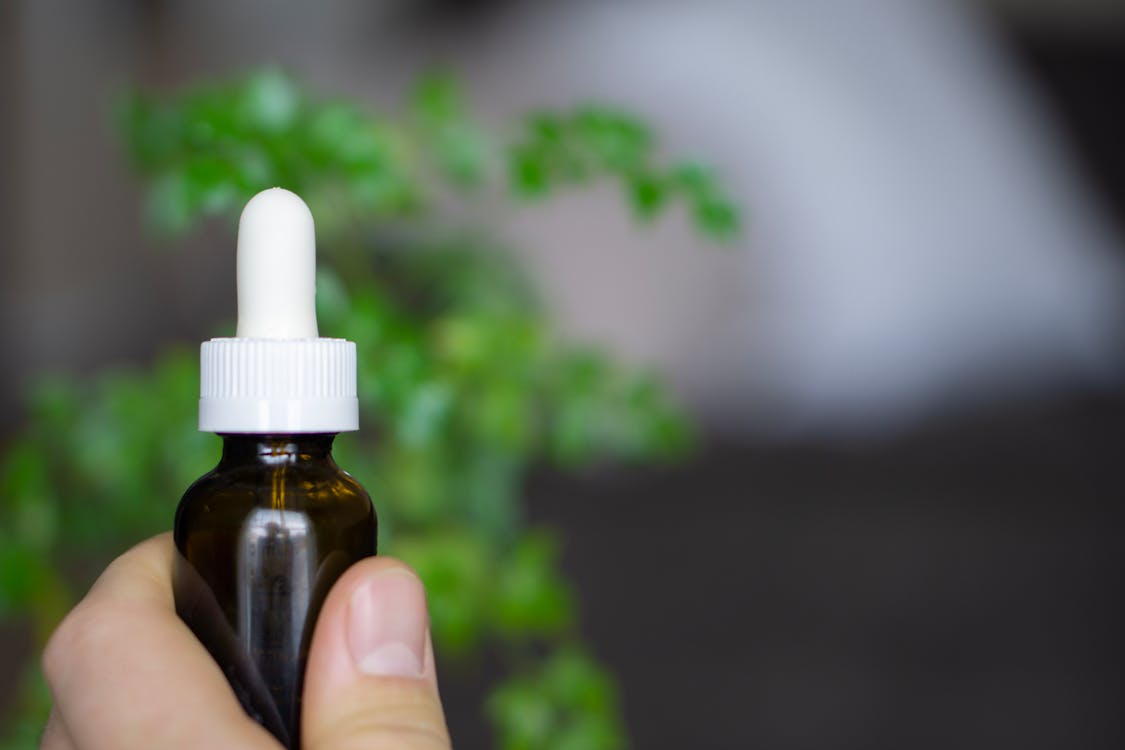 We always suggest starting with lower doses and going up slowly. When using extra-strength CBD oil, you can also apply this method. Start slow and go slow.
You can begin with one or two drops and keep track of the effects you experience. You can slowly make increments until you find a preferred dose. Consistency is also important when taking CBD. For more benefit, you will need to take it daily.
It's wise to keep a journal. Take note of how much CBD you're taking at that moment and the effects you feel. Do your symptoms get better or worse? You can use your phone or paper to keep track of these changes.
What Is the Maximum Dose You Can Take?
Studies show that most users tolerate CBD doses up to 1500 mg per day. In a World Health Organisation report, the body highlights that the dosages in clinical studies range between 100 mg to 800 mg daily. You want to stay within this range.
Remember that a little goes a long way when using CBD. Like we earlier said, start slow and work your way up to the amount you need. That way, you'll avoid taking too much.
Are There Side Effects with Extra Strength CBD Oil?
CBD products are comparably safe for consumption. some CBD users may notice side effects, particularly with high potency CBD oils.
Some of the possible side effects include dry mouth, diarrhea, nausea, fatigue, dizziness, and appetite changes. When you notice these symptoms, you may want to start with lower potency CBD instead of extra strength.
Using lower potency allows you to discover how your body responds to CBD before moving to super-strength CBD oil.
Further, there's a possibility of interactions when you use CBD together with meds. Speak with a doctor if you're taking any prescription medications. That way, you can avoid possible adverse effects from drug interactions.
Final Thoughts
The best way to go with CBD usage is to start low and slowly build up to higher strengths. However, most persons may need extra strength CBD due to their body weight or the condition they are treating. Even so, it's also best to go slow with a drop or two to figure out your ideal dose. Speak to a health care professional before using CBD, especially if you're taking medications.