Recently updated on October 25th, 2022 at 11:03 am
If you are thinking of celebrating the baby shower then you would be needing ideas to manage the decoration and venue. You can use many things such as balloons for this purpose and you need to know that they can be the best thing you can utilize for decoration in your event. 
For instance, you can place them individually or you can also make a balloon garland. If you are still unsure about the decoration then here are some ideas that you can apply to celebrate and plan your baby shower event with beautiful and amazing balloon decoration.
1. Balloon Wall Setup 
This is the easiest and effortless idea that you can apply if you are going to celebrate your baby shower in a room because it can easily be applied if you want to decorate a room. There is no doubt that balloons are small and colorful pieces but the way that they are arranged to decorate a venue can change the whole look and it would look really beautiful.
In addition to using balloons, you can use fairy lights, baby shower foil, stars and moon foil, and a white backdrop. It is recommended for you to use both pink and blue colors or you can even use white color because it will look different. All this would perfectly maintain the surprise that you are going to reveal soon.
2. Balloon Arch 
If you add a balloon to any event or party then it would look very impressive and a complex arrangement. You need to know that a balloon is something that makes a statement and another centerpiece whether you use it as a front door decoration or as the main decoration.
Balloon arches generally feature balloons of various sizes and they are assembled on their own and you don't need to work hard on them. These are inflated balloons and knots along with each other which ultimately create the shape of an arch. They can be available in the same color, in two colors, or in many different colors
3. Balloon Ring 
Balloon rings are the most trending Idea and useful idea for baby shower decoration. In addition to this, you can make a stunning backdrop that will surely inspire your guests and will add a beautiful look to your decoration. In addition to this, it is recommended to ring in the backdrop with customization written baby shower. You can add a few more things such as boxes and pictures of cakes on its backdrop which would give it a cute look
4. Ribbon Balloon Decoration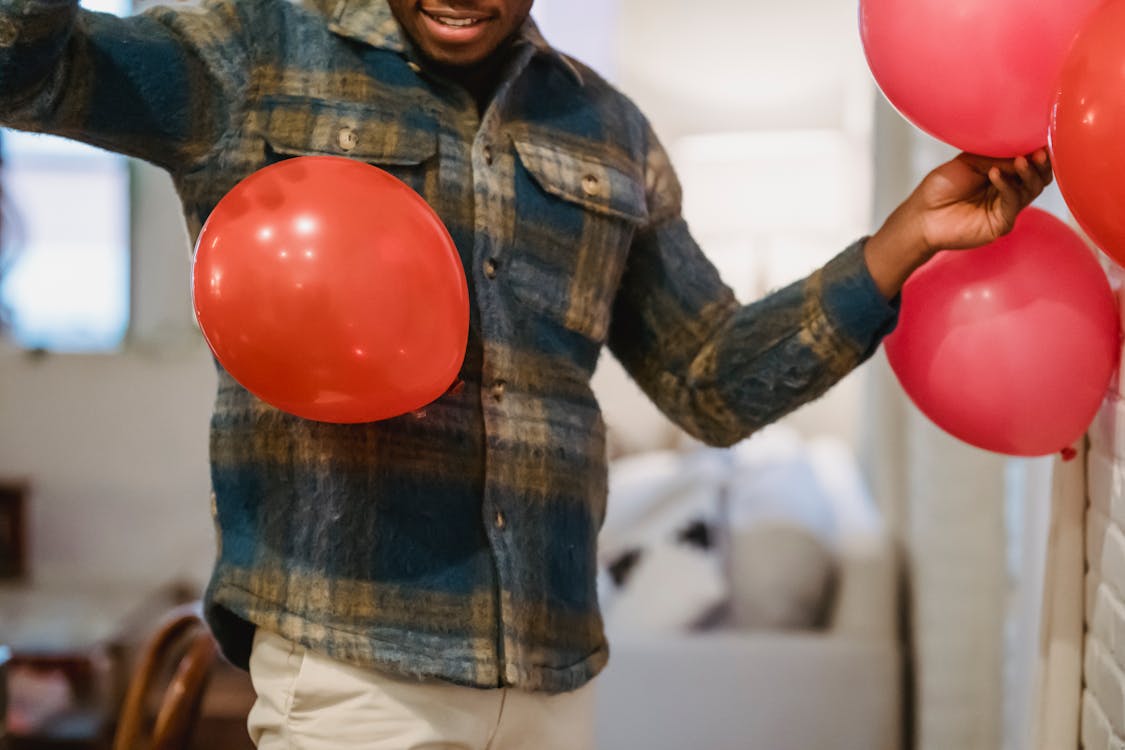 If you are in the mood for easy, effortless, and budget-friendly ideas for baby shower decoration then you can use the ribbon and balloon decoration ideas. Just like room decoration, you can use ribbons and balloons for the baby shower along with the baby shower foil and teddy bear foil.
This one is considered the most impressive, innovative, and efficient idea for celebrating a baby shower, and the best part of this idea is that it is very budget-friendly. You can use balloons and ribbons of the same or different colors according to your choice and theme.