Recently updated on October 25th, 2022 at 11:03 am
If you're in the market for an inexpensive item, consider browsing the selection of items offered by Amazon Warehouse. These products are often discounted versions of top-brand products. If you're unsure of a product's quality, you can return it for a refund or exchange within 30 days. You can even get a replacement item for free if you're unhappy with it.
You can find Amazon Warehouse products by browsing through their categories or by searching for the exact item you're looking for. You'll need to decide how much risk you're comfortable with and whether or not you're prepared to take advantage of the 30-day return policy. The option with the lowest risk is "like new."
Amazon Warehouse Is A Subsite Of Amazon
For all your used-product needs, consider checking out Amazon warehouse deals. This site lists products in various categories at discounted prices. You can also find used versions of popular products at discounted prices. Amazon stocks many used variants of popular products. Because these products often get returned, the stock in Amazon Warehouse can change quickly. Regardless of your needs, you're sure to find something that you love at a discount price.
The Warehouse range is enormous, covering nearly every section of the Amazon catalog. From big-ticket items like smartphones and laptops to kitchen staples and new clothes, you'll be able to find something that fits your budget. Plus, you won't have to pay full retail prices. Warehouse deals are also covered by Amazon's 30-day return policy. However, it's still important to check the quality of the products before purchasing them.
It Offers Discounts On Top-Brand Products
If you're looking for a great discount on top-brand products, you'll want to check out Amazon Warehouse. These deals are great for filling out your kitchen or purchasing new clothes. These deals are available on all kinds of products, from electronics to kitchenware. These discounts will save you lots of money! Here are a few tips to make the most of your Amazon Warehouse experience. Once you've found a deal you like, you'll want to take advantage of it as soon as possible!
Amazon Warehouse's selection of refurbished items is always a great place to find a great discount. Refurbished items have undergone a thorough testing and inspection process, ensuring that they look and function like new. Most refurbished items also come with a 90-day warranty. One of my recent purchases was a refurbished Roku Express Plus. I was pleasantly surprised at how much cheaper it was than the same brand-name product I had purchased a few months earlier!
It Offers A 30-Day Return Policy
If you're looking to buy new clothes, fill your kitchen cabinet, or upgrade your tech, Amazon Warehouse is the place to go. Regardless of your reason, there's a warehouse full of products you're sure to love. Plus, it offers a 30-day return policy on many items. Here's how you can use it to your advantage. Here are a few ways to get the most out of your new wardrobe.
If you're unsure about the quality of the items you buy from Amazon Warehouse, you can always return them for a full refund. Although most items are sold at deeply discounted prices, they come with a 30-day return policy. Although the warehouse products don't have manufacturer warranties, you can still return them if you're not happy with the quality or performance. Additionally, many products sold through Amazon Warehouse can be shipped to your door using Amazon Prime.
It Offers Free Replacements If You're Unhappy With Your Purchase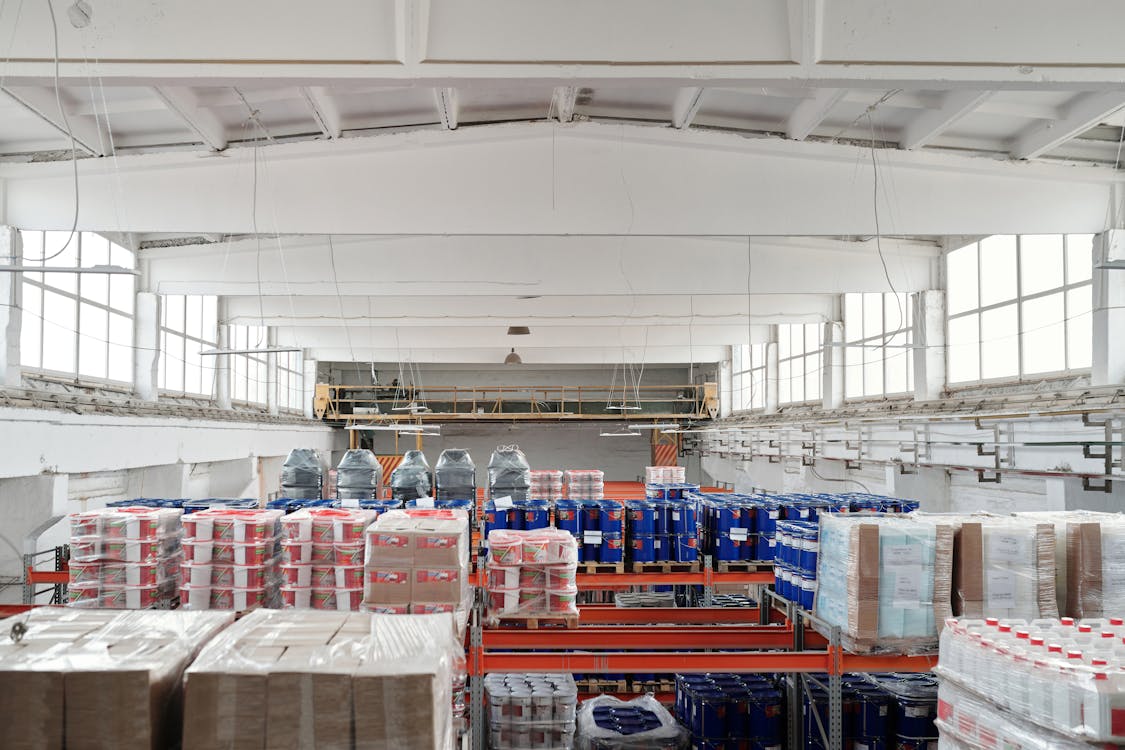 Amazon Warehouse has a great return policy, allowing you to get a replacement for any purchase for as long as 30 days. This is great for any big-ticket item, such as an iPhone or a laptop, but also for items like clothes. You may find that the packaging isn't the best, but you can always get a replacement for free if it's not as described.
Many items in the Amazon Warehouse store are refurbished or new, and come with a one-year warranty. You can also get a replacement if it's faulty, as long as you return the item within 30 days. Because all items sold by Amazon are fulfilled by the company, you can expect fast delivery and free returns. If you're an Amazon Prime member, you'll get free delivery and free returns on most Amazon Warehouse items.