Recently updated on October 25th, 2022 at 11:33 am
Do you find yourself regularly increasing the font size of text on your phone? Have you noticed yourself holding books farther away from your face just so you can read? 
When the text on your phone screen needs constant zooming, the problem may not be your phone. You may have eye problems.
We've all heard the terms "nearsighted" and "farsighted," but what do they actually mean? Here are a few ways to know if you're nearsighted vs farsighted. 
Basics of Nearsightedness vs. Farsightedness
Nearsightedness and farsightedness both have to do with the same problem: the shape of your eye and cornea. To understand why you may have trouble seeing near or far, you first need to understand how the eye works. 
Your cornea is the clear dome that lets light in at the front of your eye. Your retina is at the back of your eye. When the light comes in through your cornea it bends as it moves from the air to your eye. 
If the light hits your retina perfectly, then you have perfect vision. However, if the light hits either before or after your retina, you are either nearsighted or farsighted. 
What is Nearsightedness?
Nearsightedness, also referred to as myopia, occurs when the refracted light that passes through your cornea focuses in front of the retina. It does not reach your retina, and thus you cannot see correctly. 
You will know you're nearsighted because you seem to have perfect vision with objects close up. But when you look at objects far away, you see blurry shapes rather. 
Nearsightedness occurs because your eye is too long or your cornea is too curved. This is why laser eye surgery reshapes the cornea to correct vision. If a surgeon can flatten a cornea that is too curved, he can change the way it refracts light and give you better vision. 
What is Farsightedness?
Farsightedness occurs when the refracted light that passes through your cornea focuses behind the retina. This happens when your eye is too short or your cornea is too flat. You will know you're farsighted because you'll see objects fine from far away, but you will struggle to read the book that is sitting in front of you. 
Farsightedness, known as hyperopia, is much less common than nearsightedness. Only approximately ten percent of the population is farsighted compared to more than forty percent of the population that is nearsighted.  
Nearsighted vs Farsighted Solutions
Can't I just eat more carrots? Maybe spinach would do the trick. Nutrition does play a part in eye health, but it will not take away nearsightedness or farsightedness. 
You need glasses. Glasses have become more than just a way to correct poor vision. They're a matter of fashion today, to the point that some people wear glasses for a statement, even when they do not have eye problems. 
You can find spectacular eyewear just about anywhere. You will find the best eyewear when you use an in-house frame shop attached to your eye doctor. Look for a place that offers you both an eye exam and glasses with fashionable frames. 
Seeing Straight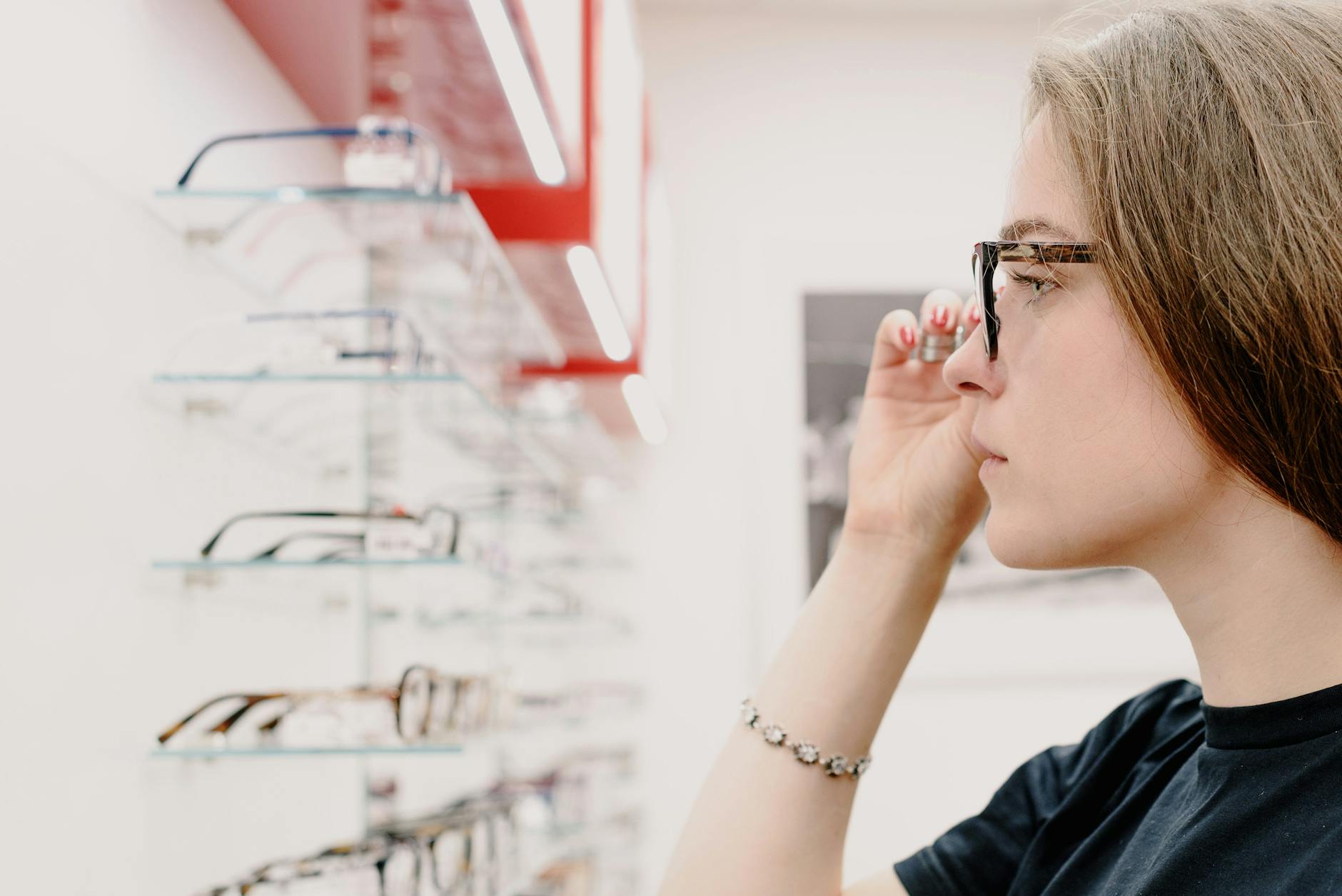 The concept of nearsighted vs farsighted has to do with one in the same problem: the shape of the cornea and the size of the eye. Both vision problems are common and easily corrected with the right lenses. 
For more articles that will improve your life, keep visiting our site.