Are you an avid gamer looking to create the ultimate gaming setup?
Gaming has come a long way since the time of arcades and game boys. Nowadays, video games are accessible to almost everyone. Even mobile users have various video game choices in the app store.
Video games have created a large community, with followers from all over the world. Many have even started a career out of it, like the beloved Pewdiepie. Whether you're a casual or pro gamer, you need the right gaming setup.
Want to know how to make a gaming setup?
We've got you covered! This article covers all the essentials you need to make the best gaming setup.
1. Pick the Right Monitor
Every PC gaming setup starts with the right monitor. It's crucial to remember that gaming monitors will prioritize different tasks. If you're looking for a PC setup for work, school, and play, you may need to sacrifice some gaming elements.
However, if your setup is for gaming only, ensure to pick the right specs. Look for a monitor that has a faster response time and improved refresh rates. This will allow you to get smoother images, which is vital if you play FPS games.
If you're looking for a bedroom gaming setup, you can still find more compact monitors. It's best to start small if you're a beginner to see what works best for you.
2. Keyboard, Mouse, and Console
Choose your peripherals according to your gaming style. If you're looking for consoles to connect to your PC, you have many great options. However, if you want true PC gaming, you need a tactical mouse and keyboard.
Mechanical keyboards are the favorite choice for many gamers. These keyboards offer precision and comfort. You can even program your keyboard and find RGB backlighting to complete your setup.
Some gaming mice are also more advanced. You can also customize these to your gaming advantage.
3. Gaming Headset
Headsets with a built-in mic are the standard choice for most gamers. They are also the best choice for games that rely on directional sound design. This may include competitive games like CSGO.
When it comes to gaming headsets, it won't hurt to invest in a high-end product. A driver size that is at least 45 mm or higher will give you the best quality. Ensure to take your comfort into consideration when looking for a gaming headset.
4. Gaming Chair and Desk
Your comfort must always be your top priority when building a PC gaming setup. Find an adjustable desk that'll allow you to position your monitor at a comfortable angle. If you experience chronic back pain, invest in an ergonomic gaming chair.
The goal is to be able to sit for extended periods without discomfort or pain. A good gaming chair is an investment in both your comfort and health.
5. Consider Leaving Space For Other Platforms
While a gaming PC serves as the heart of an entire entertainment platform, a diverse hub promises more enjoyment and experience. Re-think the empty lounge and consider little upgrades from time to time. If you're into sports, you'll need the extra space for VR sports, especially if you like to play golf through an advanced launch monitor like the Flightscope X3. You can actually set up a golf simulator in your garage if you're thinking of using that as your space.
With everything in place, integrate all systems into one, which would be the gaming corner you had set up earlier. This way, you can sync all your data and settings in one control center, and that will be your gaming throne.
This Is How to Make a Gaming Setup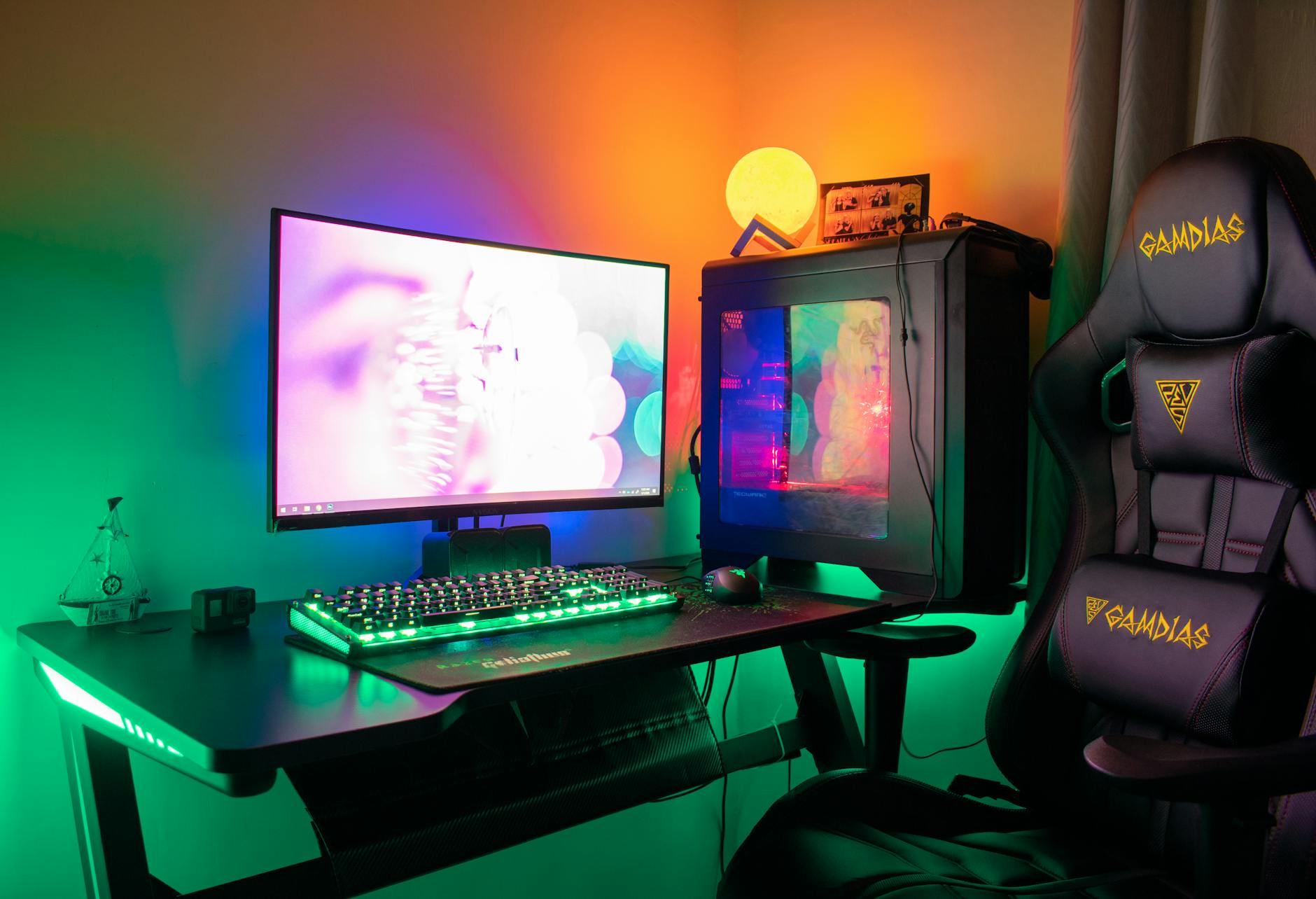 Now you know how to make a gaming setup. Use this guide as a checklist for everything you need.
Looking for the latest gaming trends? Check out our other blog posts today and check out what's new in the gaming industry.